Saltus had its '15 minutes of fame' when Triventure Films used the school field to film part of their upcoming movie, Deadly Doula directed by Ryan Dewar.
A spokesperson said, "They worked with local company, Burnt House Productions, that is co-owned by Saltus Alum, Andrew Kirkpatrick '03 and Nhuri Bashir. Some of the Saltus Year 3 and Year 4 students were featured in one of the scenes when they played a 5-aside football game.
"Their coach was none other than Saltus' own, Shakir Robinson. The parents of the students and cast members were on the sidelines cheering on the 'players.'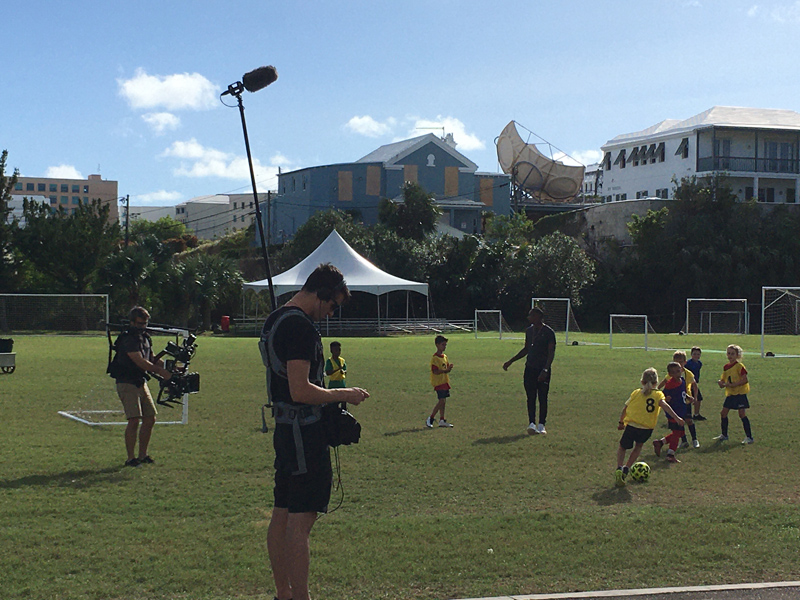 Therese Bean, Teacher of Performing Arts at Saltus, said: "COVID-19 has presented lots of challenges for creative subjects like Drama and Media, but in searching for ways to keep our curriculum vibrant and ensure real world experiences it was exciting when I learnt of the Triventure film crew on island working on their latest project.
"As an actor, I was already part of the film project but on speaking with Producers, I learnt that they needed a venue to film a football game between 7 year olds, my first instinct was; why not bring Hollywood to Saltus.
"The senior media class are commencing a unit of work on News and Sports Broadcasting and it seemed like the perfect opportunity to introduce the topic, see a real film crew in action and share a little bit of Saltus with the world."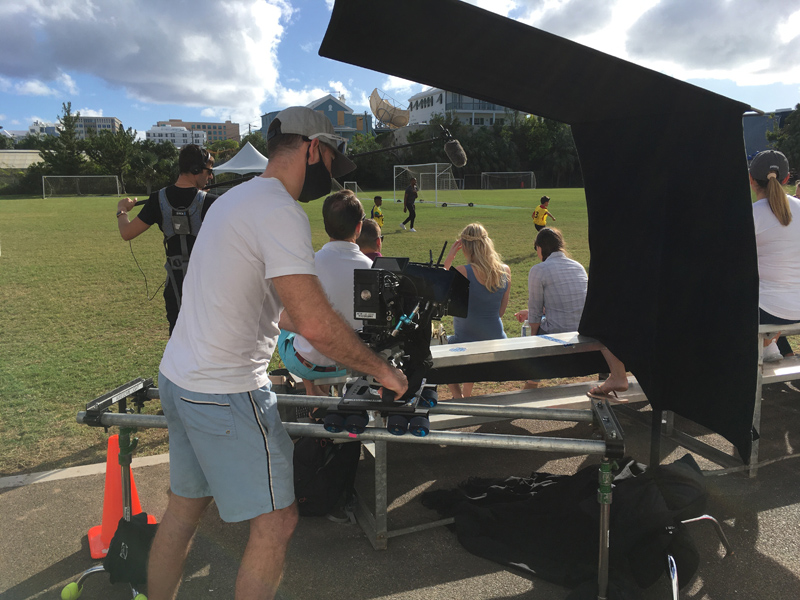 Media Studies students were given the opportunity to learn about the work that is involved in making a movie.
Their assignments included taking pictures on how scenes were arranged and shot, how action was conducted and the different ways that footage was catered to shape a film sequence, all without being intrusive or distractive to cast or staff members on set.
The students were impressed at how long a five-minute scene took to film.
One student was an extra in a scene and stated, "I found it really amazing to see firsthand the process of how scenes are filmed. I kind of knew it was a long process, but I never would have imagined that it would take 4 hours to film one conversation."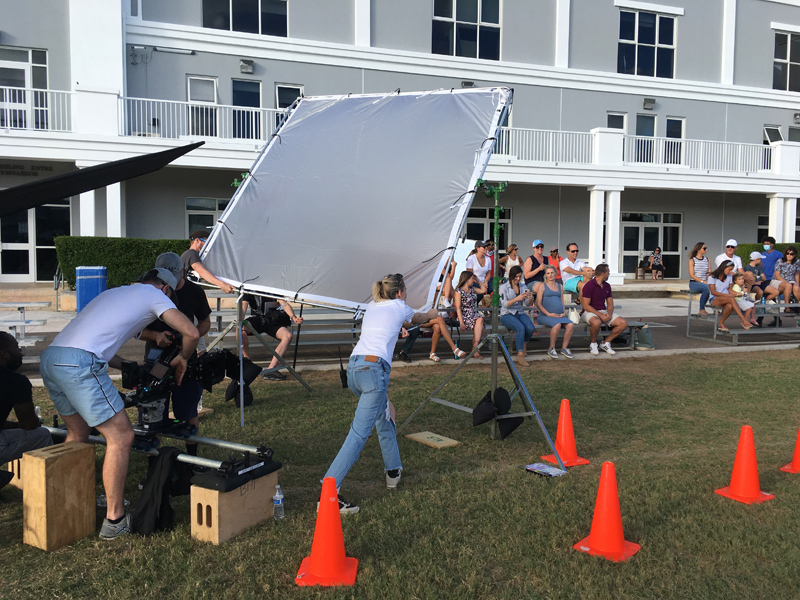 The Media Studies students were incredibly thankful to Therese Bean, Teacher of Performing Arts at Saltus, who played a large role in having Triventure Films choose Saltus to film their scenes. Students shared that it was "a fantastic learning opportunity" and that they "learned so much that day."
Although production is taking place now, the film will most likely not be released until late 2022 due to the cast and crew finishing filming, post-production, editing and any unforeseen COVID-19 delays.
- Photos courtesy of Saltus Media Studies students

Read More About
Category: All, Entertainment, Films/Movies