A large crowd turned up at the Berkeley Institute last night [Feb 13] and witnessed Port Royal Primary win the second annual Primary School Valentine's Choir Competition.
Nine schools participated in the event including East End Primary, St. George's Preparatory, Prospect Primary, West Pembroke, Mount Saint Agnes Academy, Heron Bay, Port Royal, Somerset Primary, and West End Primary.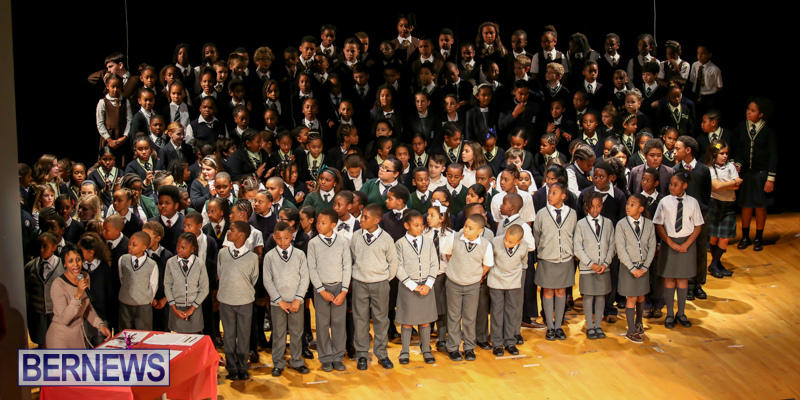 The competition is a fund raiser for the Berkeley Institute Library and winning schools took home cash prizes.
Host for the evening, Patrina Paynter kept the excited crowd entertained in between performances which included the Berkeley Institute Quartet and the Berkeley Institute Dance Company. The panel of judges consisted of Lanette Vassell, Adrea Isaac and Martin Pastor.
Berkeley Institute Quartet:
Mount Saint Agnes Academy Choir:
Heron Bay Primary School Choir:
East End Primary School Choir:
Port Royal Primary School Choir:
West Pembroke Primary School Choir:
St. George's Preparatory School Choir:
Prospect Primary School Choir:
West End Primary School Choir:
Berkeley Institute Dance Company:
Primary School Choir Competition Winner Announced:
Read More About
Category: All, Entertainment, Music, News, Videos