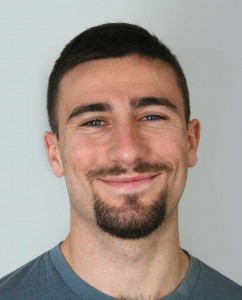 Bermudian Xande Frith [pictured] has joined the popular Beat the Couch running programme, providing professional training for season five alongside Sergio White.
Mr. Frith, 26, is an ECA certified Personal Trainer with an interest in athletics and natural movement.
Catherine Burns, Nutritional Therapist and founder of Beat the Couch, said, "We couldn't be more excited to have Xande join our team. He has an obvious and lifelong passion for fitness.
"He lives and breathes what he does and has the professional know-how, empathy and motivational skills that are essential for helping new runners succeed in their goals."
Mr. Frith originally graduated from Dalhousie University with a bachelor of arts, however, having been an avid athlete all his life, then pursued his Personal Training qualifications. He was involved with the establishment of Flatts Fitness, before travelling and then setting up independently.
When asked why he was looking forward to joining the team, Mr. Frith said, "I am excited to join because it's an opportunity to inspire and motivate people. That's my passion and in turn it inspires me to be a better person, to try harder and do more.
"We'll be looking at footfall, breathing techniques, and moving as efficiently as we can. But before that, we have to feel confident and have a strong mindset. For running, getting the mental side together is incredibly important, so we'll be helping with that too."
The programme, which runs twice a year, is designed to get more sedentary people 'off the couch' and ready for a 5k run in 10 weeks. The coaches provide running expertise, nutritional support, motivation and success coaching.
On race day, participants run ahead of a real couch-on-wheels pushed by local running celebrities Chris and Ashley Estwanik. Previous seasons have seen completion rates as high as 91 percent.
Mrs. Burns said, "Hurricanes Fay and Gonzalo came along during a really crucial point last season. Despite that, we still had over 75% of our intake complete the programme."
"We had 60 people between the ages of 17 and 65 running over that finish line, which was an amazing feeling. They deserve extra credit for getting through the chaos and disruption that hurricanes bring."
Sergio White, a Personal Trainer who has been with the programme since its inception, added, "If anyone is wondering whether or not they can do it, they should get in touch. We help people who can barely run a minute, get to the point where they can run a 5k.
"We have delivered over and over again and we love helping people achieve this goal. Once they have their 5k down, they start wondering what else they can do. This is just the beginning."
Registration for the new season of Beat the Couch is available now on a first come, first served basis, with the programme beginning on February 18. To register, visit online or call Catherine Burns on 505-4725.
Read More About