Catherine Burns, Nutritional Therapist and Managing Director of local company Natural Ltd. has teamed up with Sergio White at Positive Results for a repeat performance of their "Beat the Couch" programme.
The new programme begins on Wednesday 2nd October and culminates in a 5K race on December 15th. They launched the concept in May earlier this year, helping 47 non-runners get off the couch and "5K fit" in just 10 weeks. Participants were challenged to Beat the Couch physically [by getting off it and committing to their training] and they were challenged to beat it literally too.
On race day, many North Shore residents woke to a surprise, witnessing a couch on wheels zooming past their windows. The couch was pushed by Bermuda's elite runners Chris and Ashley Estwanik.
Although couch to 5K in 10 weeks seems optimistic, Mrs. Burns said the concept is a tried and tested formula. "We based our Beat the Couch programme on the classic "Couch to 5K" interval training schedule. We were also part of a team that trialed the concept at Argus previously too.
"When Sergio and I put together our own version, we built in an extra week as a buffer and added layers of support, motivation and camaraderie for our participants. 51 people signed up and 47 people completed it – making it through all the training and completing their distance. We were ecstatic with that."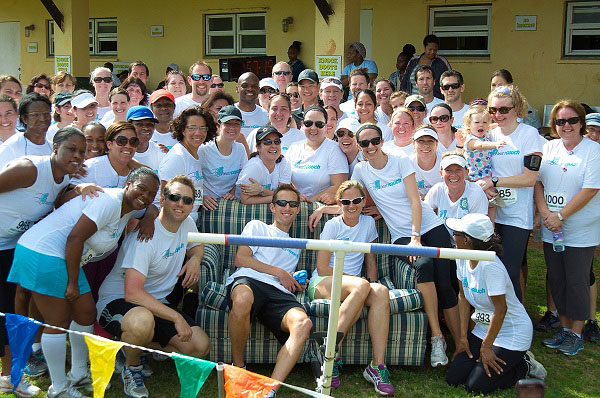 So is October's programme exactly the same as the first? "No, it's not – it's even better!" said Mr. White. "We have added additional training so we have options every day of the week. Two morning sessions, two lunch time sessions and three evening sessions. You pick the three sessions that are the best fit for you, and preferably space them out with rest days in-between."
Mrs. Burns added that back-up podcast training helps keep everyone up to date with their training, even when they travel. "If for any reason you can't make your training – whether it's a personal issue or travel overseas, you can use the relevant podcast to catch you up. The podcast trainer tells you when to walk and when to run, and you can listen to music and tips inbetween. This is huge as it really helps prevent people from falling behind."
Previous participants have certainly been happy with their results. Julie Butler, a mother of 2 and beginner runner said "For anyone thinking about doing this. Do it. It is worth every ounce of sweat and self doubt. You will feel amazing come race day and long after!" Nicole Valadao added that it was "The best fitness experience of my life!"
Mrs. Burns said "the whole experience was so rewarding we just knew we had to run it again. It's likely we'll fall into a routine of February and October each year as that way we get two good windows of bearable running weather!"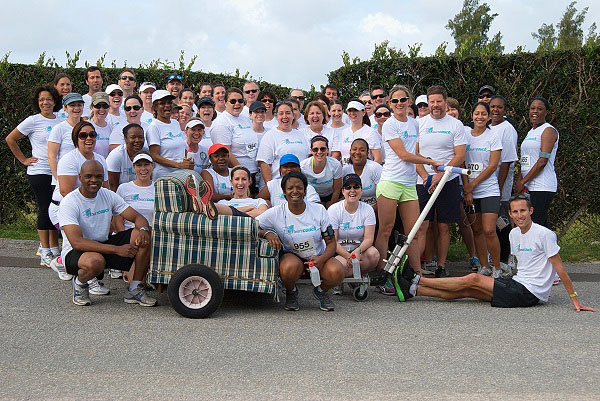 She added that while many previous participants were driven into gyms in July and August that the majority were still maintaining their activity. "Over the heat of our summer, many people turned to treadmills or did air-conditioned classes to maintain their activity level. Now it's cooled off a little I am seeing more and more people out on the road again, which is such a great feeling."
Mrs. Burns and Mr. White hope that October's programme draws in another great set of aspiring runners. They noted that last year's participants were a varied crowd – drawing in people who were completely unfit and people who were active, but who hadn't got to grips with running.
Mr. White added "This programme is for everyone and is a completely non-intimidating way to find your fitness. You will always find someone else at the same level as you, and as professionals we are trained to help people of varying ability achieve their goals."
The Beat the Couch programme costs $395 per person, including all 30 training sessions, nutrition advice, motivational sessions, race day registration and the team t-shirt. Full details can be found here or you can call Catherine Burns on 505-4725 for more information.
Read More About