[Updated] Bermudian track and field athlete Chas Smith has been awarded the AUS Championship MVP for his performance in the 2015 Subway AUS Track and Field Championships hosted at the University in Moncton, New Brunswick this past weekend.
Smith earned gold in the men's long jump with a 6.79m leap and men's triple jump with a 14.09m jump. His 1.91m result earned a bronze in the men's high jump, all while representing his Dalhousie University Tigers as a second year student.
The AUS and stadium record for men's triple jump is held by Smith after he jumped 14.66m in his 2014 appearance. Atlantic University Sport [AUS] is a sport organization responsible for governing university sport at eleven member Atlantic Canadian universities.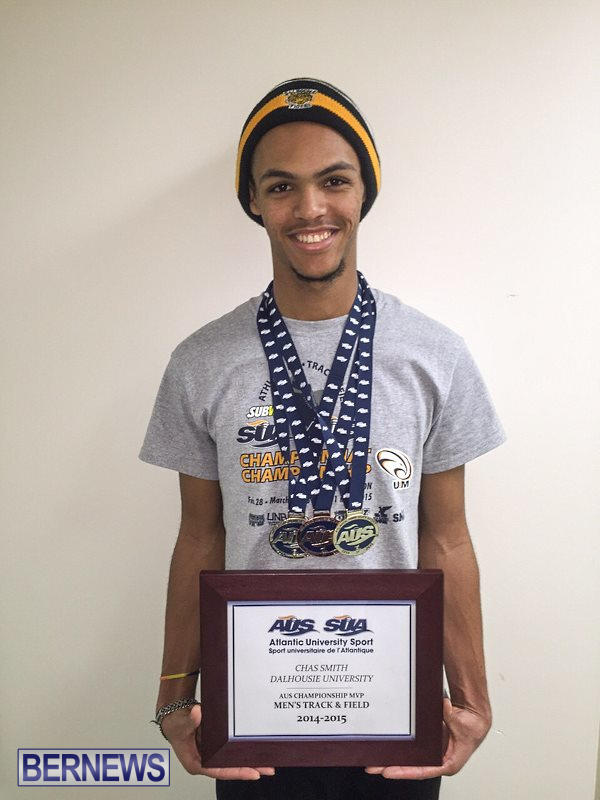 Asked about his training Smith told Bernews, "There hasn't been a massive change to my training, although I have been concentrating more on my short approaches in order to improve and perfect my technique.
"Concentrating on short approach and gradually moving back to a full approach also improves my ability to carry speed through my jumps, which is a necessity to jumping far.
"My next event is the CIS championships, which is the following weekend. At these championships there will be Universities from all of Canada competing where at AUS there were only Universities from Atlantic Canada competing. I will be doing only long jump and triple jump at these championships."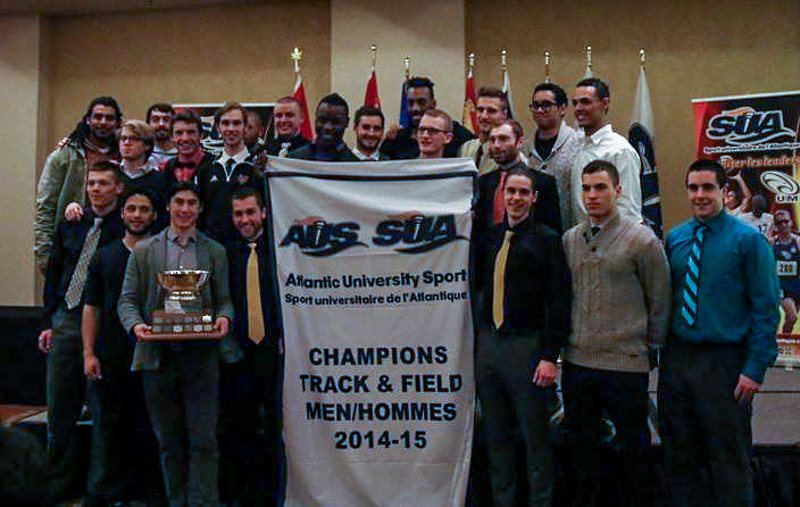 Smith's efforts helped his Dalhousie Men's Track and Field team win their 13th AUS Championship in the last 14 years. They earned 148.5 points, finishing over 50 points ahead of their next closest competitor.
Looking ahead Smith said, "I am looking forward to jumping far. I have been working really hard over my 5 years of track and field and I am just being patient and awaiting to jump far.
"Currently I am gearing up or CIS but then I suit up again and start hitting the track hard for a good summer season. This summer I hope to exceed personal expectations and make a positive impact on my athletic career. If I happen to be gifted to represent my country for the first time as a senior athlete then I hope to represent them well and outdo myself."
Update 6.17pm: Shadow Youth, Sport, Community and Culture Michael Weeks said, "The PLP congratulates track and field athlete Chas Smith for being named the AUS Championship MVP for his performance in the 2015 Subway AUS Track and Field Championships in Canada. Our young athletes deserve our support and encouragement and we hope that this success translates into a successful athletic career."
Read More About