Morgan's Point Ltd. – the company developing a hotel and residential complex in Southampton —  announced that plans for the first phase of the development, including an Environmental Impact Study [EIS], have been submitted to the Department of Planning.
The company said the plans include an "ultra high-end 84-room hotel, a marina with 77 slips that will hold 40' and 80' boats [and accommodate 20 Mediterranean style yachts in the 80' to 150' range], and 149 residences. Pending planning permission, groundbreaking for the first phase is expected to begin in June."
Rendering #1 of the planned development: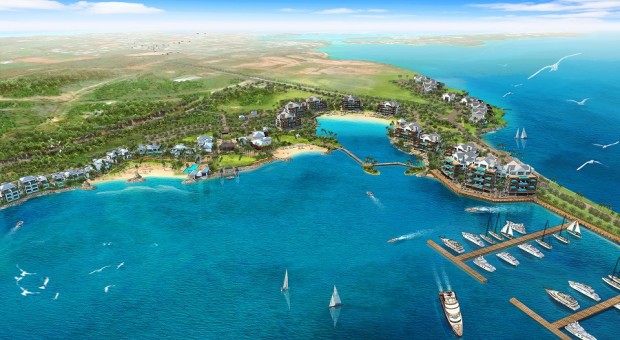 "I would like to thank the dedicated team who worked so hard to pull this submission together," said Morgan's Point CEO and President Craig Christensen.
"Recognized Bermuda and overseas experts in coastal engineering, geo-technology, and marine and terrestrial environments, as well as luxury hotel development and landscape architecture, have all collaborated to ensure due consideration was given to all aspects of the design.
"One of the most impressive aspects of this project – one which we feel may be unprecedented in Bermuda's history – is that it represents the transformation of a derelict brownfield site into a luxury development set in a revitalized coastal landscape.
Rendering #2 of the planned development: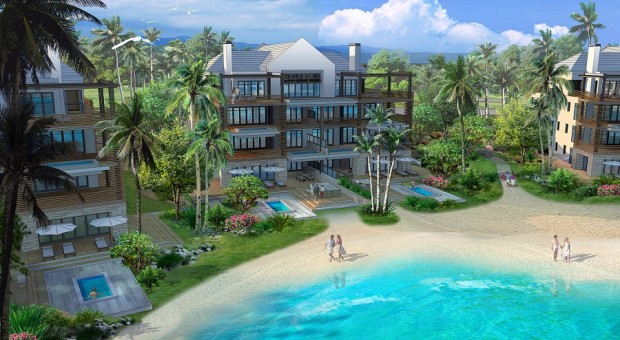 "In that regard, the EIS is a critical component of our submission. It demonstrates the project's sustainability, as well as its impacts on and benefits to, our community and our environment," added Mr. Christensen.
"The developers have been diligent in their desire to keep the impact of the project to a minimum and to be as environmentally sensitive as possible."
Mr. Christensen said the following local and international firms joined lead architectural firm Cooper Gardner [www.cgarch.bm] and US-based award-winning SB Architects [www.sb-architects.com] in the preparation and production of the EIS and planning documents:
Adwick Planning: Planning and property development consultants
Edgewater Marina Designers: Waterfront design and development
EDSA Landscape Architects
HBA Interiors: hotel interior design
Langan: Geotechnical, civil engineering and environmental specialists
Smith Warner: Coastal environment engineers
Southworth Development: Developers of residential resort & hospitality-branded communities

Read More About