Caroline Bay's construction progress is "well on its way" with over 200 construction workers "hard at work on the site," Craig Christensen said, with the Caroline Bay Director adding that the first phase of the Ritz-Carlton Reserve Residences are "projected to be delivered on time."
Artist rendering #1 of Caroline Bay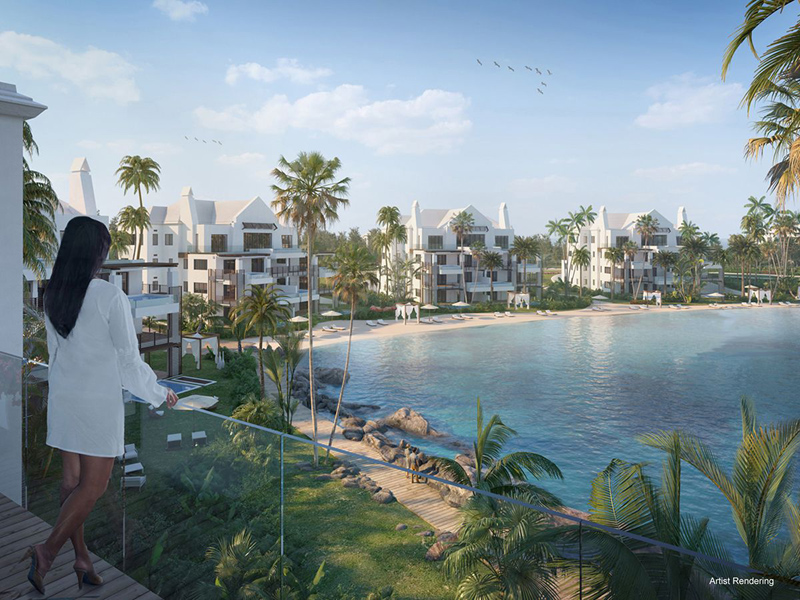 Caroline Bay said that "construction is advancing at the 182-acre ultra-luxury waterfront destination located in the west end of the island on the peninsula formerly known as Morgan's Point. "
"Both the Ritz-Carlton Reserve and the Ritz-Carlton Reserve Residences at The Cove are in full construction mode," the company said.
"The extraordinary new Ritz-Carlton Reserve will offer 77 guest rooms and two presidential villas. Construction is moving along with the first two guest villas comprised of 11 waterfront rooms and suites in each, with construction of the third guest villa to start this month.
Artist rendering #2 of Caroline Bay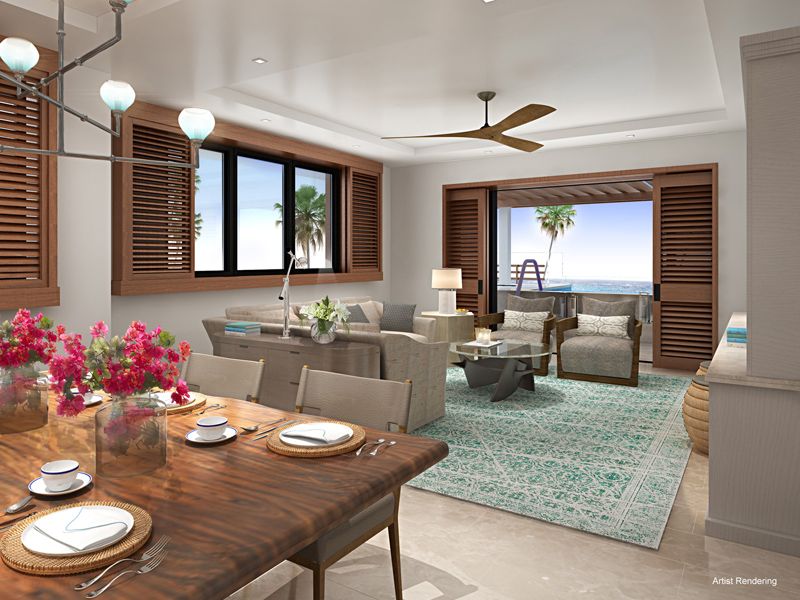 "First-phase construction – the building of 35 of the 149 Ritz-Carlton Reserve Residences– is also swiftly progressing, and the first residential building comprised of seven homes will be complete and ready for delivery in the first quarter of 2018. The entire phase one, called The Cove [five buildings representing 35 residences], will be complete by summer 2018.
"This one-of-a-kind destination for the island is already home to Caroline Bay Marina, which offers space for up to 33 transient superyachts; 80 berths exclusively for Ritz-Carlton Reserve Residence owners; the Caroline Bay Marina Yacht Club; state-of-the-art power; water; concierge services; MarineTech docking system and environmentally secure sewage waste systems."
Artist rendering #3 of Caroline Bay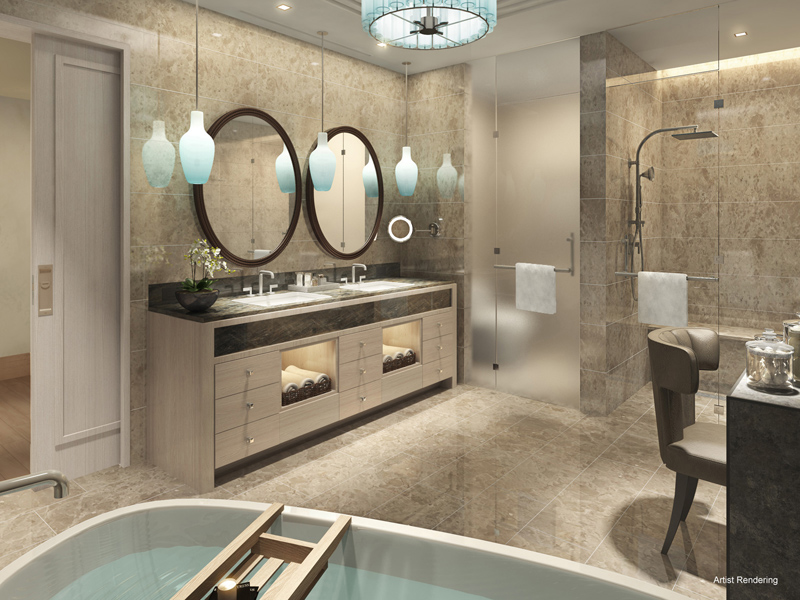 Craig Christensen, Director and Owner of Caroline Bay Ltd, said, "We are thrilled to announce that Caroline Bay's construction progress is well on its way, and not only is the first phase of the Ritz-Carlton Reserve Residences at The Cove projected to be delivered on time, but the development of the resort community has brought great prosperity to our island, creating an uptick in jobs and activity.
"We have high hopes that this will add to the success we are already seeing for our development and look forward to what this destination will offer."
Artist rendering #4 of Caroline Bay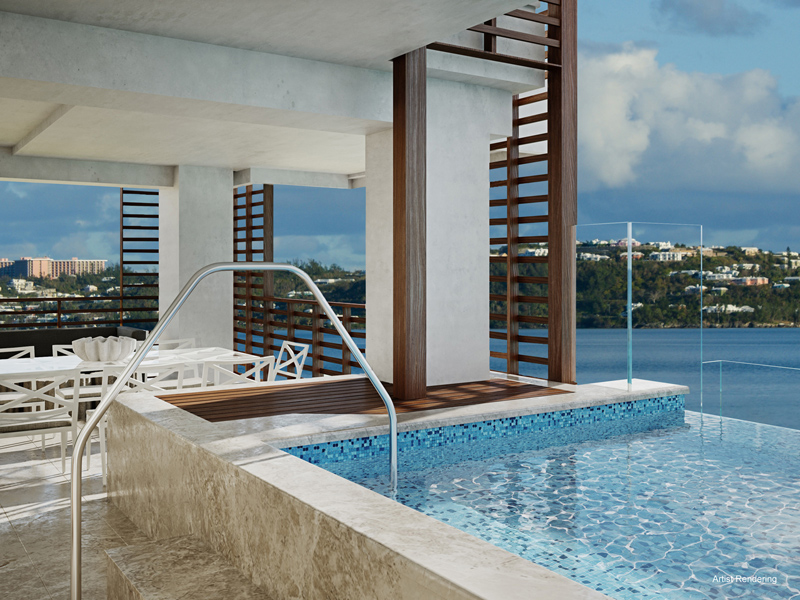 "Well over 200 construction workers have been hard at work on the site, showcasing the established progression at Caroline Bay. In addition to constructing the hotel guest buildings, the contractors at Caroline Bay are actively working on the back-of-house buildings and arrivals village.
"As the properties at Caroline Bay come to life, we are incredibly excited and eager for summer 2019, when we can share our ultra-luxury resort with Bermuda and the rest of the world," Mr Christensen said.

Read More About