A new local Instagram account is taking an approach to island travel opposite that of Bermuda's tourism industry, aiming to showcase those avid travelers who enjoy their time abroad as much as they enjoy time here at home.
In the few weeks that the account has been online, more than 100 people traveling to over 50 countries have been featured on the page.
The account owner said, "Bermuda Travels is an Instagram page which is a visual podium showcasing Bermudians who travel. We hope to use this project to create a resource that Bermudians can use to be influenced and discover their love for travel."
Screenshot of the Bermuda Travels Instagram page: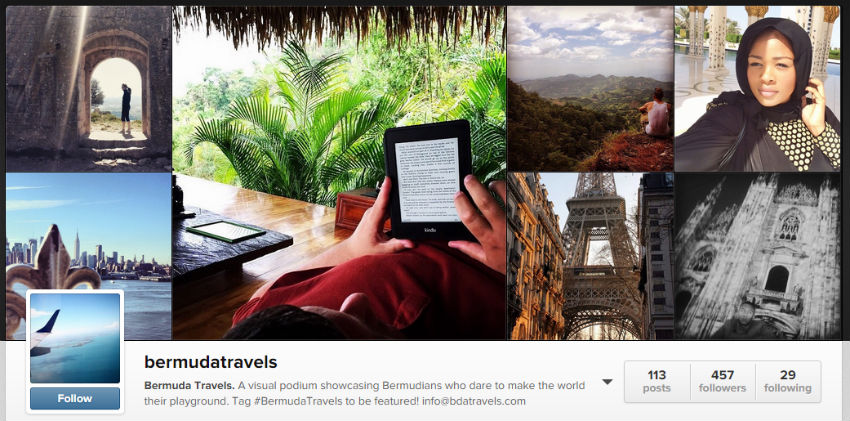 "I came to a realisation that Bermudians are avid travellers, and not just to America and our surrounding areas; we have made it all over. In the short three weeks we have been running this page, we have featured over 100 people that have traveled to over 50 countries.
"In the future, this page will launch numerous different segments, such as Travel Talks and City Guides. We want this page to be personalised to the Bermudian community; there are numerous different websites that are based around travel, but this page is for us, about us, and by us."
To learn more about the Bermuda Travels endeavor, visit the Instagram page.
Read More About
Category: All, technology