Tomorrow [May 5] is World Asthma Day, and Bermuda joins countries around the world by celebrating the joy of breathing freely. This annual event is being organized by Open Airways at City Hall 11.30am to 2.30pm.
The theme this year is: "A preventer a day…keeps the asthma away!"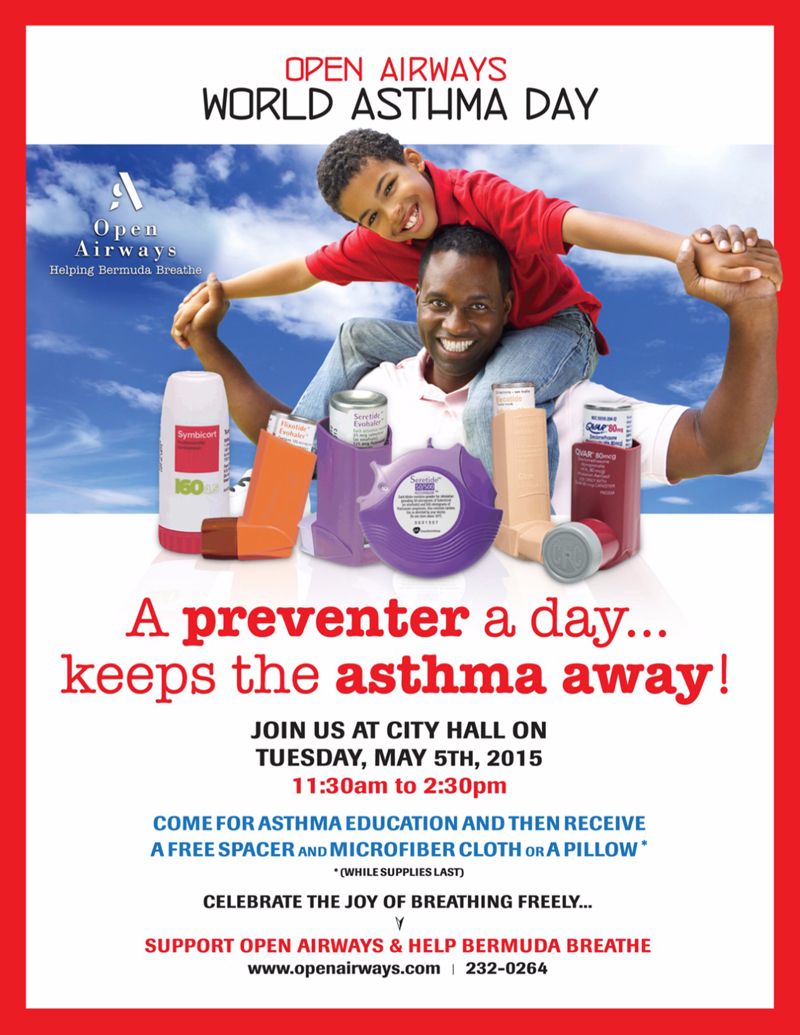 "There will be free asthma education available to all from asthma trained health care professionals. After education, receive a free spacer and microfiber cloth or a pillow* [*while supplies last]," a spokesperson said.
"City Hall will be alive and festive, with jump-ropers, dancers, and the musical contributions from professionals as well as student bands and choirs from many of our local schools.
"For more information contact: Mary – info@openairways.com."

Read More About
Category: All