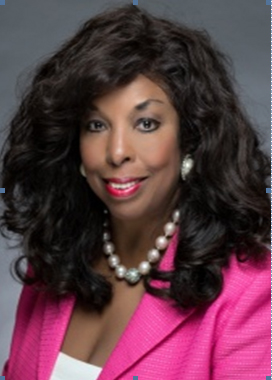 The Bermuda Counsellors Association is getting set to celebrate its 20th anniversary by hosting two professional development workshops and a celebratory dinner at the end of May 2015.
Dr. Beverly J. O'Bryant [pictured left] will facilitate the workshops and be the keynote speaker at the anniversary dinner.
On May 30 from 1.30pm to 5.00pm, Dr. O'Bryant will facilitate 'Cultural Counseling: The Broader More Inclusive Version.' On May 31 from 1.30pm to 5.00pm, Dr. O'Bryant will facilitate 'Igniting Resilience: Defining & Acquiring.'
The venue for both workshops will be Somersfield Academy, with the anniversary dinner to be held on May 30 from 7.00pm to 10.00pm at Henry VIII Restaurant in Southampton.
A spokesperson said, "In May 1995, a group of concerned counsellors got together and held a meeting at the Hamilton Cathedral's Church Hall. These counsellors were concerned about the lack of title protection for the counselling professional and had a desire to elevate the quality of counselling services to the Bermuda public.
"Out of this meeting the Bermuda Counsellors Association [BCA] was formed; with the name made official in January, 1996 and the constitution approved in May 1996. The Bermuda Counsellors Association is still an active association that continues to promote and support the counselling profession.
"Dr. Beverly J. O'Bryant is a full professor and the Founding Dean of the College of Behavioral and Social Sciences at Coppin State University with overall academic responsibility for 10 undergraduate degree programs, 5 graduate degree programs and 7 advanced certificates across five departments of study: Applied Psychology and Rehabilitation Counseling, Criminal Justice and Law Enforcement, Applied Social and Political Sciences, Interdisciplinary Studies and Social Work.
"During her tenure as Dean at Coppin State University, Dr. O'Bryant has created a 6-credit cross disciplinary study abroad program currently running in Ghana West Africa, founded the CSU section of National Council of Negro Women, the last college chapter chartered in Dr. Dorothy I. Height's lifetime, established the Bishop L. Robinson, Sr. Justice Institute and was selected as one of the Daily Records Top 100 Women in Maryland in 2014.
"She is also the founder, executive producer and host of a monthly radio broadcast, "The Coppin Connection" which airs every fourth Sunday on WOLB 1010 AM.
"Dr. O'Bryant is a licensed professional counselor, the Past President of the 80,000 member American Counseling Association [ACA], [the second African American President elected in its now 53 year history], the Past President of the 30,000 member American School Counselor Association [ASCA] and the Past President of the Association for Multicultural Counseling Development.
"Dr. O'Bryant is a an educational administrator from the District of Columbia Public Schools who retired after 33 years of service to the system as a teacher, a counselor and an administrator.
"She is Chair of the Board of Health, International, Education and Practice Partners, Inc., and the President of Counseling and Training Systems Inc. a Commissioner for the Maryland Correctional Training Commission and a former Commissioner for the DC Commission on National and Community Service.
"She has appeared on ABC's Good Morning America, the CBS Morning Show, a PBS Special on New Visions for Guidance, several teleconferences, state television and radio programs, and participated in CBS's Project Education Forum."
For more information regarding the workshops and dinner, contact the Bermuda Counsellors Association at bdacounsellors@live.com or call Dawn Barbey at 333-2941, Cindy Smith at 735-1315, or LeeAnn Simmons at 599-0107.
Read More About
Category: All