The second annual Designed for Impact Women's Conference [DFI] – a "dynamic event which aims to impact generations of women across Bermuda" – is set to be held from November 30 to December 1 at the Fairmont Southampton.
A spokesperson said, "DFI has been designed to provide practical learning that will enable attendees to contribute in increasingly impactful ways in their personal and professional lives. Throughout the series of weekend events, attendees will have the opportunity to learn, be entertained, network, and support some of Bermuda's best women-owned businesses.
"Designed For Impact, the two-day Women's Conference and Marketplace event, will be held from November 30 – December 1, 2018 at the Fairmont Southampton Resort and Spa.
"This year's DFI conference, themed Embrace Change, will explore each woman's resilience, her unique strengths, and her ability to communicate effectively. The organizing committee is pleased to welcome 2x Guinness World Record Holder, Author, 8x National Fitness Champion, & Fitness Expert, Wendy Ida, who is fit and fabulous at 66 years young.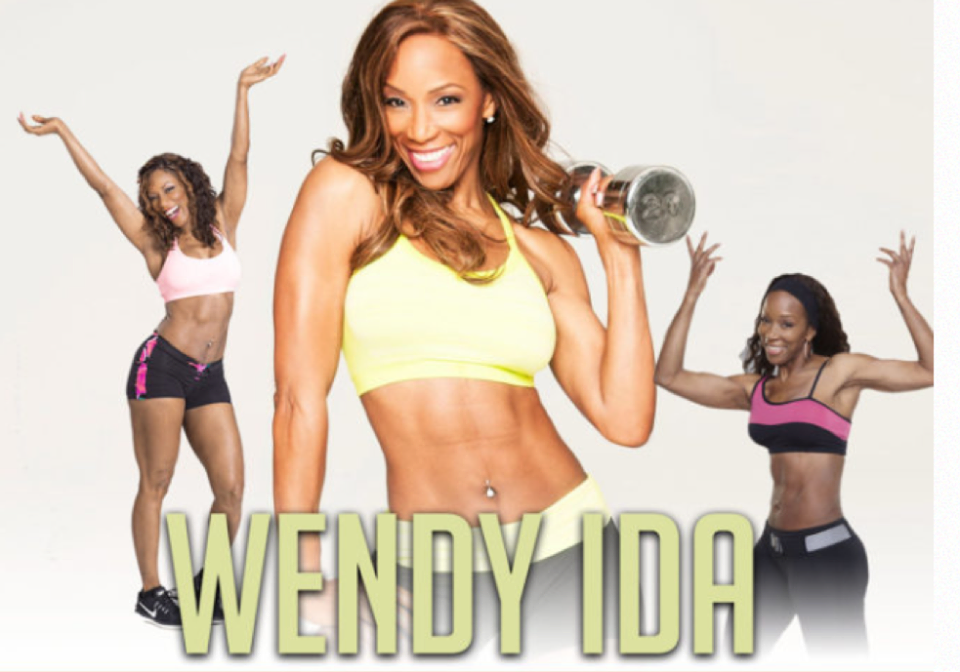 "DFI also welcomes Brenda K. Reynolds, TEDx Speaker, Business Consultant and Author of To Be Determined: Leading with Clarity and Confidence in Uncertain Times . DFI 2018 will also feature four leadership experts who will facilitate breakout sessions along with some of Bermuda's top entertainers including Gita Blakeney-Saltus, Bunni Ramey, Dancesations, and Samone Outerbridge."
"The Saturday night Women's Marketplace event, themed 'Bring in the Holidays', will feature over 30 of Bermuda's women-owned businesses and local entertainers. It will be a festive evening for attendees to relax and network, while getting a head start on their holiday shopping."
"We are excited to host DFI for the second year," says Leah Dean, conference chair. "DFI 2018 promises to be an incredibly powerful experience for attendees. Our speaker and facilitator lineup have over 300 years of combined leadership, consulting and training experience. Attendees will explore how to be more personally resilient through change by leveraging their strengths and communicating more effectively."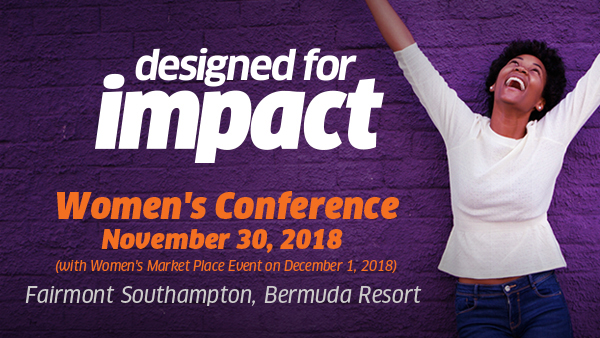 "DFI is supported by a range of international and local businesses who believe in diversity and inclusion, and support the development of women and girls. Event organizers have been thrilled with the support received thus far from sponsors that reflect the entire fabric of Bermuda's community. The 2018 Charity Partner for Designed for Impact is The Women's Resource Center and the event will look to make a donation to assist the charity with operating costs.
"Designed for Impact aspires to be the largest women's professional development and networking event on the island. If that is not ambitious enough, on Sunday, December 2, 2018, DFI will also host a special event, Young Original Unstoppable, a program designed just for young girls. Tickets are now on sale online.
"Registration for DFI is now open. To take advantage of the early bird special and learn more about the speakers, agenda, and sponsorship, visit the website.
"For more information, contact the organizing committee at info@iamdfi.com or connect with DFI via Facebook, Linkedin, or Instagram."
Read More About
Category: All