On June 19th, the Bermuda Health Foundation honoured Mr. Patrick Tannock, President of XL [Bermuda] Ltd. with the 13th Annual Salute to Service Award, and also presented scholarships to Shi-Vaughn Lee and Chioma Nwasike.
Mr. Tannock is responsible for strategic direction, underwriting profitability and leadership at SLIB business lines. Mr. Tannock is also President of XL Foundation, the company's philanthropic unit. He was chosen to receive the award from the Bermuda Health Foundation because of his commitment and dedication to moving Bermuda forward through his professional and personal life.
BHF Board Members, Vincent Hollinsid, Dr. Ewart Brown, Shi-Vaughn Lee, Mrs. Deidre Nwasike [mother of Chioma], Phil Butterfield and Charles Brown, Board members.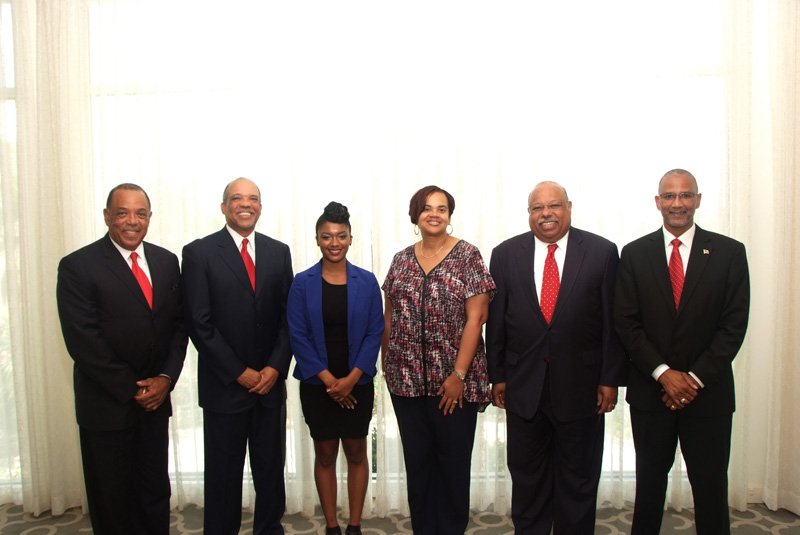 The Foundation also presented two scholarships at the Awards luncheon which was held at the Fairmont Hamilton Princess Hotel. The two recipients were Shi-Vaughn Lee and Chioma Nwasike.
Shi-Vaughn is studying at Howard University and is trying to decide whether she will specialize in Obstetrics and Gynecology or Urology.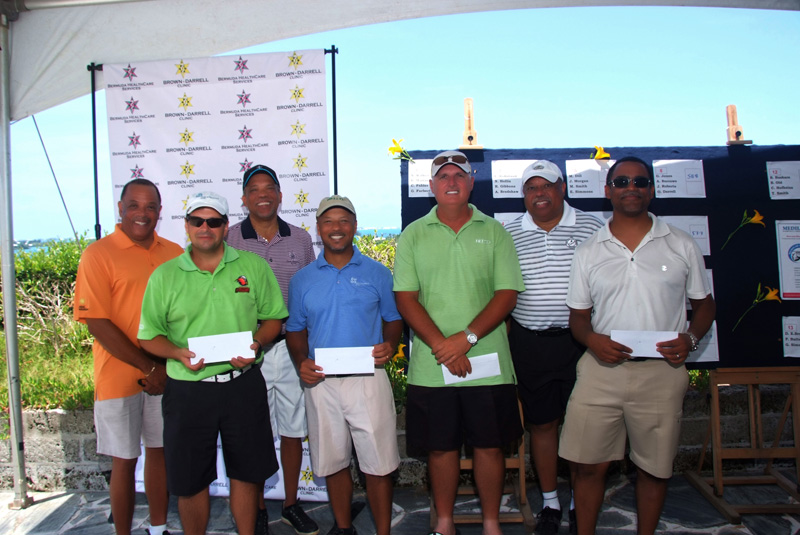 Shi-Vaughn has maintained a 4.0 Grade Point average while at Howard University and is among the top 2% of the students in her year.
One of her professors has written the following about Shi-Vaughn in a letter of reference "What was surprising to me was her ability as a freshman, in a class with sophomores and other upperclassmen, to be vocal during class and positively contribute to the learning environment.
"Usually Freshmen are intimidated by upperclassmen, but Shi-Vaughn is confidence enough in her knowledge and understanding of the material to not let this sway her."
Shi-Vaughn is a graduate of Somersfield Academy, where she also excelled as a student.
Chioma, a student at Dalhousie University, was inspired to study medicine by her grandfather, Dr. Betram Ross and her aunt, Dr. Fiona Ross.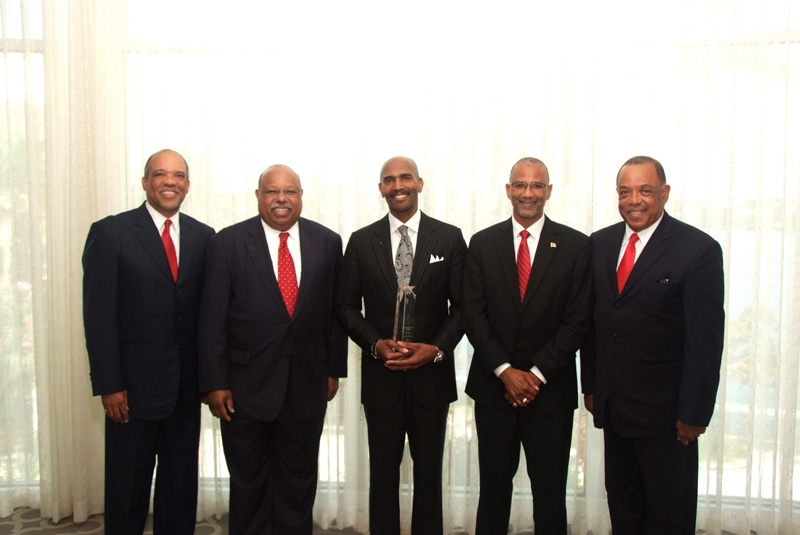 A graduate of the Berkeley Institute, Chioma is intending to qualify as a pediatrician by the time she completes medical school. In addition to excelling academically at Dalhousie, Chioma has volunteered at the Black Student Advising Centre mentoring program, the Pediatric Medical Unit at the IWK Health Centre for Women and Children in Halifax in addition to serving as a Child Mentor/Support at the Oncologico Hospital in Bolivia. Chioma is described by one of her advisors as "a hardworking, reliable, brilliant and respectable young lady".
On Saturday, June 20th, the Bermuda Health Foundation hosted it 13th Annual Charity Golf Tournament at Belmont Hills Golf Club. This year's winning team was the team entered by BELCO.
Read More About