Dozens of students from Bermuda High School left a litter-laden beach squeaky clean after pitching in to clear it up.
The students, all from Year 7, turned up at Whalebone Bay, on Ferry Reach, where they were greeted with the site of a beach strewn with tiny pieces of plastic.
After 90 minutes of painstaking work the beach looked pristine and the students had picked up a dozen bags of trash.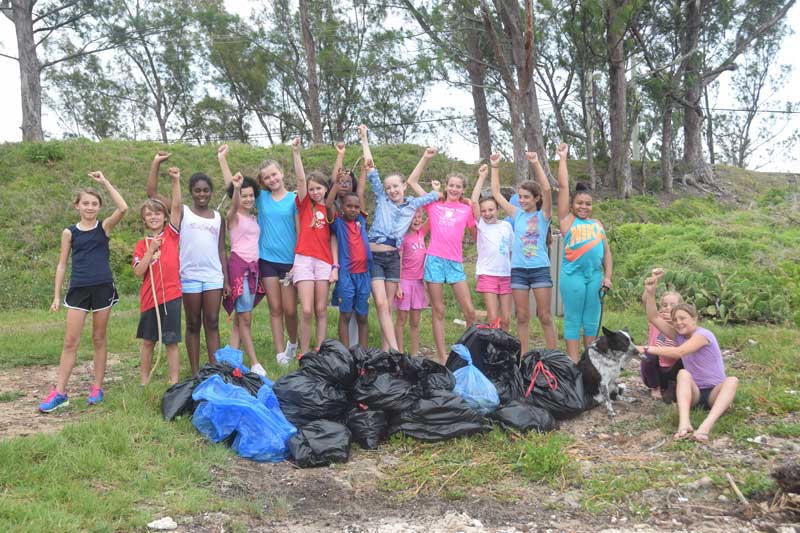 It was organised by Year 7 student, Hannah Deacon, 12, who said, "I wanted to do something to help the environment. My dad suggested Whalebone Bay and it was an obvious place to do a clean-up."
Hannah prepared a presentation to give to the year group explaining why it was important to help and BHS adopted it as a Year 7 project, so the whole school year got involved. KBB donated all the gloves and trash bags.
"I'd really like to thank everyone who took part and I really want to do it again" Mrs. Davis, Head of Year 7, said, "BHS is very proud of all the girls who gave up their Sunday afternoon to give back to the community and environment. Extra special congratulations to Hannah for organising the event! It was a really fun day out for everyone involved."
Read More About
Category: All