Her Majesty the Queen has recognized the following people in her annual Birthday Honours List:  Sir Edward Zacca, Mrs. Deborah Jean Jones, Dr. John William Cann, Mr. James Frank Amos, Mrs. Judith Vernell Burgess, Mr. Alan David Frith, and Mr. Stuart Jackson Hayward.
Knight Commander of the Order of St Michael and St George
The Rt. Hon. Sir Edward Zacca, KCMG, OJ
Order of the British Empire
Mrs. Deborah Jean Jones, OBE
Dr. John William Cann, MBE, MD, MPH, JP
Mr. James Frank Amos, MBE
Queen's Certificate and Badge of Honour
Mrs. Judith Vernell Burgess
Mr. Alan David Frith
Mr. Stuart Jackson Hayward
The Rt. Hon. Sir Edward Zacca, KCMG, OJ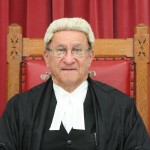 The Rt. Hon. Sir Edward Zacca, KCMG, OJ – for services to Justice in Overseas Territories. Until 31 December 2014 Justice Zacca was President of the Court of Appeal in Bermuda. He was first appointed as Justice of Appeal of the Court of Appeal for Bermuda on 21 October 1996. He was President of the Court from 1 January 2004 to 31 December 2014.
He attended Kingston College in Jamaica from 1941 – 1947 and was called to the Bar in Middle Temple, London in 1954. In 1954, Zacca was admitted to practice and was appointed Clerk of Courts in Jamaica in January 1958. He served successively as Resident Magistrate, and Judge of the High Court of Jamaica, before being sworn in as Chief Justice of Jamaica in 1985. He served in that capacity until 1996.
Justice Zacca was appointed to the Privy Council in London in 1992. He is also President of the Court of Appeal of Turks & Caicos Islands, and a past President of the Court of Appeal of the Cayman Islands and Bermuda. He has also served as Acting Governor-General of Jamaica.
Mrs. Deborah Jean Jones, OBE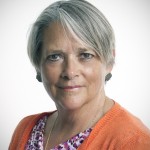 Mrs. Deborah Jean Jones, OBE – for services to the community. Debbie Jones is a Diabetes Nurse Educator. She was educated at Warwick Academy, Toronto Western Hospital and University of Toronto. She is a Certified Diabetes Educator and has worked as a Research Nurse and managed the Bermuda Hospitals Board diabetes centre as well as coordinated international clinical research for Bermuda. She retired in 2014.
She founded the Bermuda Diabetes Association in 1979.
Mrs. Jones has served as the past Vice Chair and Chair of the North American Region of International Diabetes Federation and Vice President of the International Diabetes Federation for two terms, from 2006 – 2012. She is the current chair of the IDF Young Leaders in Diabetes Programme. She is a board member of the Federation of European Nurses in Diabetes.
She is the author of two children's books, the recipient of the Outstanding Young Persons Award, a Rotary Paul Fellowes Award and was awarded the Queen's Certificate and Badge of Honour in 1994.
Dr. John Cann, MBE, MD, MPH, JP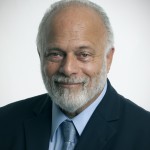 Dr. John Cann, MBE, MD, MPH, JP – for services to improving public health in Bermuda. Dr. Cann trained at Howard University and later at the University of North Carolina. After a period as a Teaching Assistant at Howard University's Department of Pediatrics, he returned to Bermuda and became the Department of Health's Medical Officer for two years.
He served as the Senior Medical Officer from 1980 – 1983 and Chief Medical Officer at the Ministry of Health from 1983 – 2011. He has served on numerous statutory boards: the Pharmacy Council, Advisory Board on the Misuse of Drugs, Bermuda Hospitals Board, Hospital Insurance Commission and the Bermuda Health Council. He has also served on the Psycho-Educational Committee, Emergency Measures Organization [EMO], GEHI Appeals Tribunal, HIV/AIDS Task Force, Staff Medical Board and the Seniors Advisory Council.
Dr. Cann sat on numerous international boards, including: Caribbean Health Research Council and the Sub Regional Commission of English Speaking Caribbean on the process of documentation and verification of Measles, Rubella and CRS Elimination.
He is currently a member of the Sandys Secondary Middle School Board of Governors and a member of the Board of Trustees. He is also a Trustee of the Packwood Home.
James Frank Amos, MBE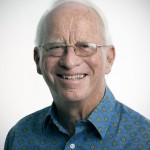 James Frank Amos, MBE – for services to the community. James Amos represented Bermuda at the 1972 Olympic Games in Munich. He participated in yachting, crewing for Eugene 'Penny' Simmons in the Dragon Class at Kiel. He also represented Bermuda in yachting as crew in the Western Hemisphere Snipe Class Championship five times with Skipper Bernard 'Easter' Hayward in the following events: 1960 – Buenos Aires, Argentina (winners) and Bermuda Amateur Athletes of Year Award; 1962 – Brasilia, Brazil; 1964 – Montevideo, Uruguay; 1966 – Oakville, Canada; and 1968 – Jacksonville, Florida.
Mr. Amos served as an officer in the Bermuda Regiment from 1965 – 1978. He was a member of Bermuda Olympic Association for 15 years and was the Vice President from 1988 – 1992 and represented various federations dating back to 1973. For the 1987 Pan Am Games and 1992 Olympics Games he was the Chef de Mission. He is a past Commodore for the Spanish Point Boat Club and past President for the Bermuda Yachting Association [Federation].
He was a member of Paget Parish Council from 1969 – 1996. From 1980 to 1982 he was the Vice President for the Bermuda Amateur Swimming Association, from 1980 – 1985 he chaired the Youth Advisory Council and was a trustee of Saltus Grammar School from February 1982 and then became the Chairman in May 1994 for six years.
In May 1993, he received a Bermuda Government Special Achievement Award for sustained contribution in administration and development of yachting, swimming, track and field athletics and Olympics in a voluntary capacity. He has served on the board of the Bermuda Sports Hall of Fame since 2004. In 2012 he received the Catlin End to End Walk Charity Award. He is a member of the Friends of St. Peter's Church (Their Majesties' Chapel) Board. He is also a Director of the St. George's Foundation.
Mrs. Judith Burgess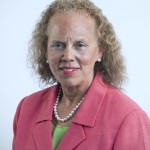 Mrs. Judith Burgess – for services to youth development and addiction prevention in the community. Judith Burgess has worked in drug prevention for 30 years. She is a founding member and the Executive Director of PRIDE Bermuda which was established in 1986. Mrs. Burgess serves as the Chairperson for The Bermuda Coalition and has been a Superintendent at St. John AME Church for 25 years.
She has also served on the Board of the Bermuda Family Council [a government board], the boards of The Centre on Philanthropy, PRIDE International and the Eastern States Alliance of Youth to Youth in Rhode Island. She has worked with the Inter-Agency Committee for Children and Families and serves on the Bermuda Addiction Certification Board (BACB).
Mr. Alan David Frith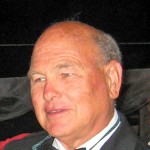 Mr. Alan David Frith – for services to the Bermuda Pipe Band, St Peter's Church and St George's. Alan David Frith, an accomplished piper, has served with the Bermuda Pipe Band for over 55 years. From 2000 – 2014 he was the Pipe Major and through his leadership, dedication and hard work has made the Bermuda Islands Pipe Band the successful organization it is today. Additionally, Mr. Frith has been the Town Crier for the Corporation of St. George for more than 11 years. His friendly character and love for Bermuda together with his exceptionally loud and clear voice make him a natural for the role. He has represented the Town of St. Georges at overseas town crier competitions in the US, UK, Europe and Canada.
David Frith has also volunteered on the St. George's Preparatory School Trust Board, where he served as the Chair for more than a decade. He is also a trustee of the St. George's Golf Course and throughout his life has been an active member of and participant in the Sunfish class sailing group.
Mr. Stuart Hayward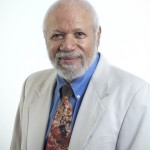 Mr. Stuart Hayward – for services to the preservation of Bermuda's natural environment. Stuart Hayward is best known as an environmental activist. He has belonged to most of Bermuda's environmental organizations, including Keep Bermuda Beautiful, which he joined in the 1970's. He is a life member of both the Bermuda National Trust and the Audubon Society.
Mr. Hayward has spearheaded numerous environmental pressure groups. In 1973 he co-founded the Admiralty House Park Association, which preserved the Admiralty House environs as a park for the people of Pembroke. In 1981 he cofounded Save Open Spaces. In 2006 he launched the Save-the-Gardens campaign that shielded Bermuda's Botanical Gardens from hospital construction.
He is now the President and Chief Advocacy Officer of the Bermuda Environmental Sustainability Taskforce [BEST]. He has served on several Government boards, most recently the Environmental Authority, which he Chairs. In 1989 Mr. Hayward was elected to Bermuda's legislature where he served four years as the lone Independent Member of Parliament.
Stuart Hayward had an extensive career as a journalist, having written for Bermuda Business magazine, the Bermuda Times, the Mid-Ocean News and, most recently, the Bermuda Sun. For ten years he wrote a monthly column for The Bermudian Magazine. His major writing achievement was as co-author and co-editor of the book Bermuda's Delicate Balance, published in 1981.
Read More About