According to the Quarterly Bulletin of Statistics, in the first quarter of 2015, central government revenue increased 3.7% to $244.6 million, total government spending increased 2% to $286.4 million, and air visitors declined 6.7%.
Central Government Revenue and Expenditure
Central government revenue increased 3.7 per cent to $244.6 million, with all revenue sources increasing with the exception of tax receipts related to hotel occupancy and international companies.
Total government spending increased 2.0 percent to $286.4 million, current expenditure advanced 1.5 per cent to $271.5 million and capital expenditure increased $1.7 million to $14.9 million.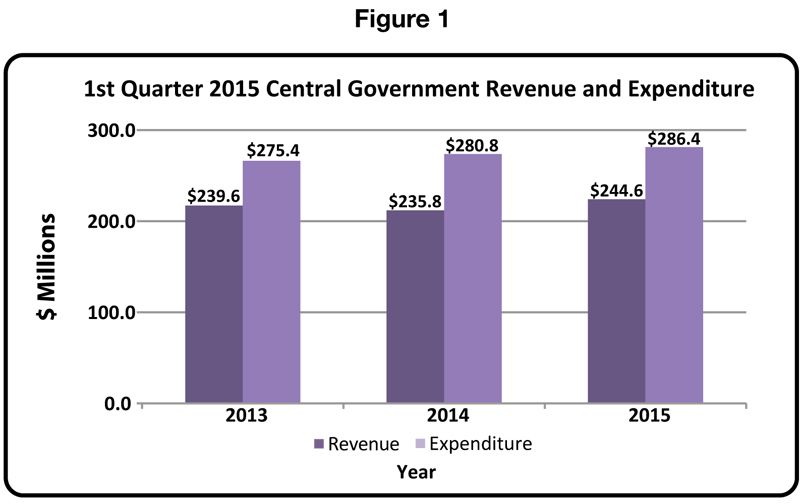 Employment Income by Industry
Employment income strengthened 2.0 per cent or $17.6 million, the report said, adding that remuneration for payroll tax purposes increased in all industries with the exception of construction, transport and communication, banking, insurance and real estate.
Arrivals and Expenditure
The report said that the Island hosted 28,966 air visitors during the first three months of the year, a decline of 6.7 per cent when compared to the same quarter of 2014. Total expenditure by air visitors was 19.3 per cent higher year-over-year. Air visitor expenditure was estimated at $36.5 million, an increase of $5.9 million.
"The reduction in first quarter air arrivals resulted in a decrease in bookings at all commercial accommodation units. However, visitors staying at private homes increased 0.6 per cent," the report said.
Hotel Accommodations
There were 2,354 workers employed in the hotel industry at the end of January 2015. The level of employment increased by 183 employees, representing 169 Bermudians and 14 non-Bermudians. Hotel gross receipts totaled $33.8 million, an increase of 1.7 per cent or $0.6 million.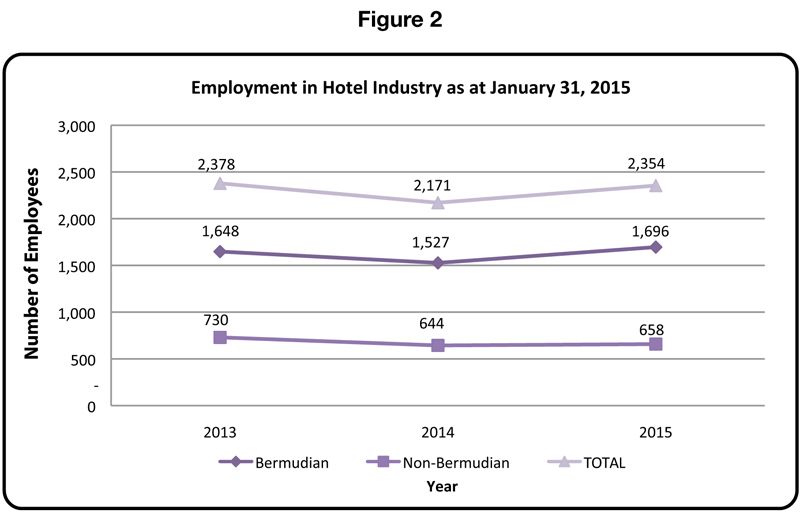 The full Quarterly Bulletin of Statistics follows below [PDF here]:
Read More About