The Bermuda Regiment has taken delivery of $1.4 million worth of new rifles courtesy of the UK Ministry of Defence, with Commanding Officer Lt/Col Michael Foster-Brown saying they were "at no cost to the Bermuda taxpayer."
"The 400 state-of-the-art rifles, formerly used by the British Army and donated free of charge, are the same SA-80A2 weapons which are standard issue to UK armed forces," the Regiment said.
"The rifles, equipped with hi-tech optical gunsights used in combat in Afghanistan, will replace the Regiment's ageing Ruger Mini 14s, which date back 30 years."
Regiment Commanding Officer Lieutenant Colonel Michael Foster-Brown said: "This represents a step change in capability for the Regiment and is another sign of the close working relationship we have with the British Army.
Regiment soldiers unload the new rifles from an RAF Hercules transport aircraft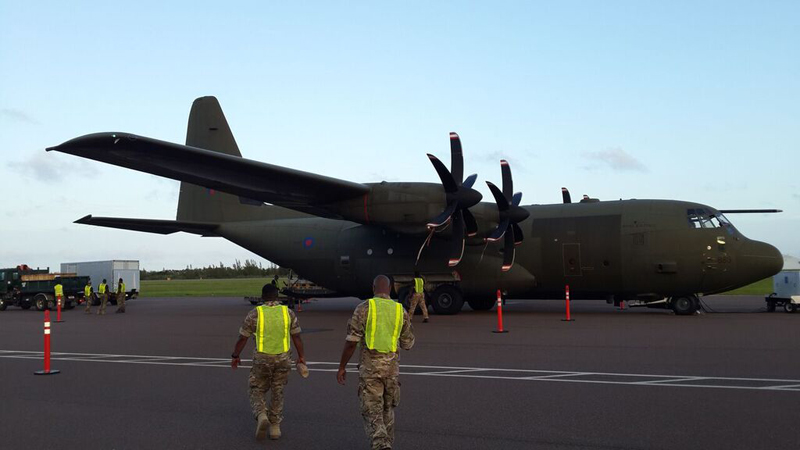 "We have obtained these rifles, which have been proved in combat around the world, at no cost to the Bermuda taxpayer and we're very grateful to the Ministry of Defence for their generosity."
The rifles, surplus to UK requirements, arrived on the Island on Tuesday [Aug 4] on a Royal Air Force C-130 Hercules transport aircraft.
Col Foster-Brown said serving soldiers would begin conversion training to the new rifles in September, while the next crop of recruits, due to begin Recruit Camp next January, will be the first to train exclusively with the SA-80A2.
"Regiment drill manoeuvres will also be changed as the bullpup configuration – where the action and magazine are mounted behind the trigger – makes the rifle shorter," the Regiment added.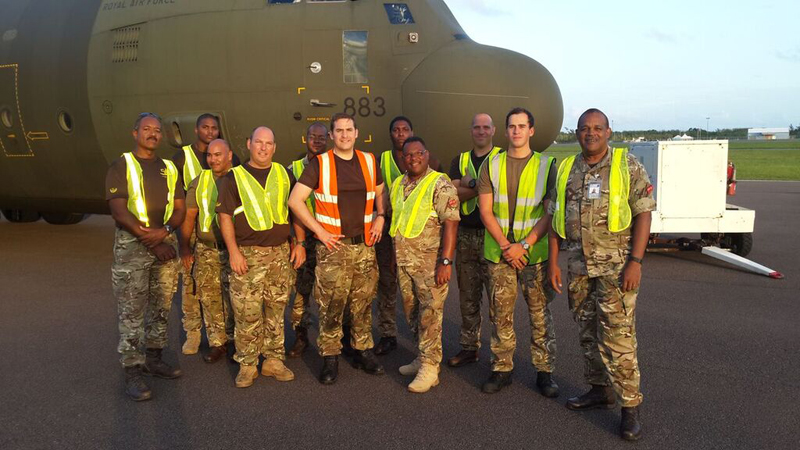 "The rifles use the same 5.56mm cartridge as the Ruger Mini 14 but they are more accurate and have a longer range. SA-80A2s are also used by the Jamaican Defence Force, with whom the Regiment regularly trains."
Col Foster-Brown said the UK donation also included magazines, bayonets, spares, tools and other ancillary equipment.
He added: "Our soldiers who have undergone training in the UK, including instructors who have attended the British Army drill course, are already familiar with the new rifles and we expect the transition to be a smooth one."
The Regiment will retain its small stock of modern Heckler & Koch G36s, which are issued to the Regiment's Boat Troop and the Operational Support Unit [OSU].
Read More About