[Updated] People in Dockyard came to the aid of a horse today [Aug 5] after it collapsed this afternoon, attending to it in order to offer comfort and cover before the animal could be tended to.
Bystanders said a vet came and put the horse on a drip, and the horse's condition seemed to improve. Further details are limited at this time, but we will update as able.
Update 4.32pm: Unofficial reports indicate that the horse is recuperating, and seems to be ok.
Update Aug 6, 10.25am: An e-petition has just been started [link here], saying "Animal welfare is a direct reflection of our community. We are not well represented when we force horses to work during then hottest time of day. This needs to change."
Photos courtesy of Jill Kowalchuk: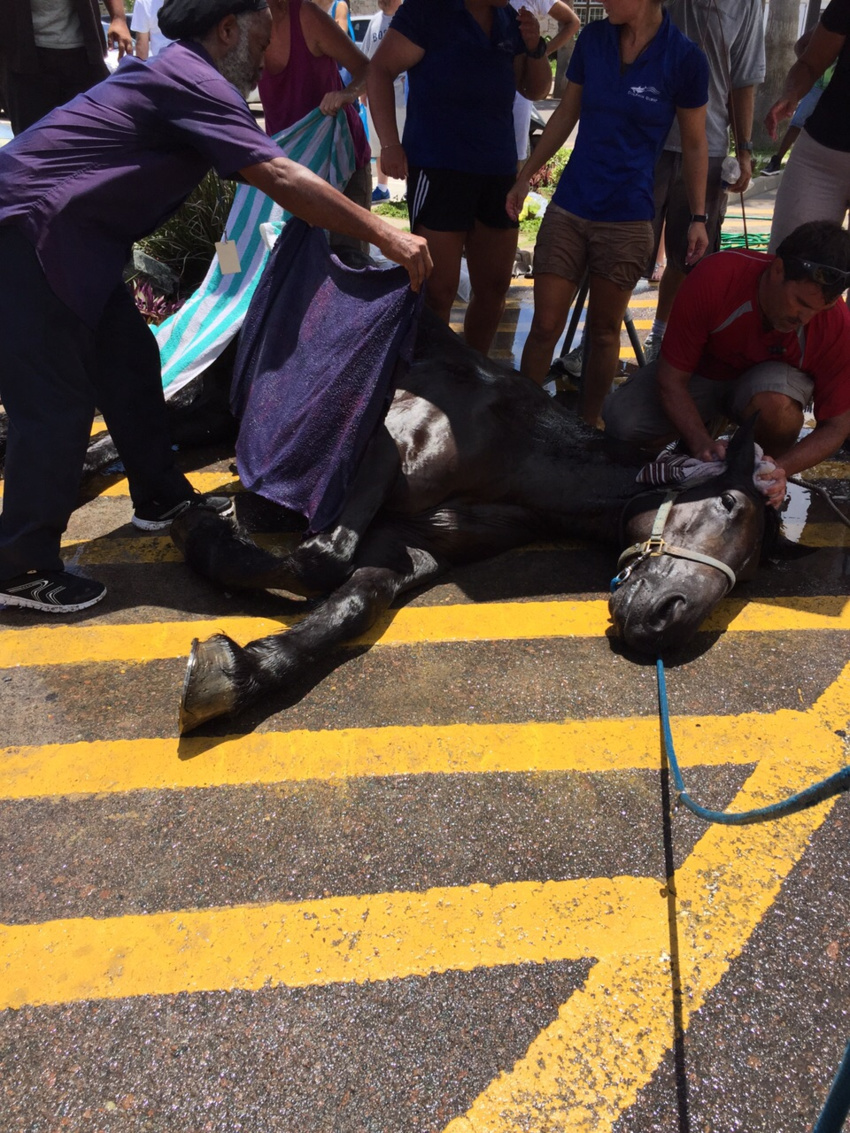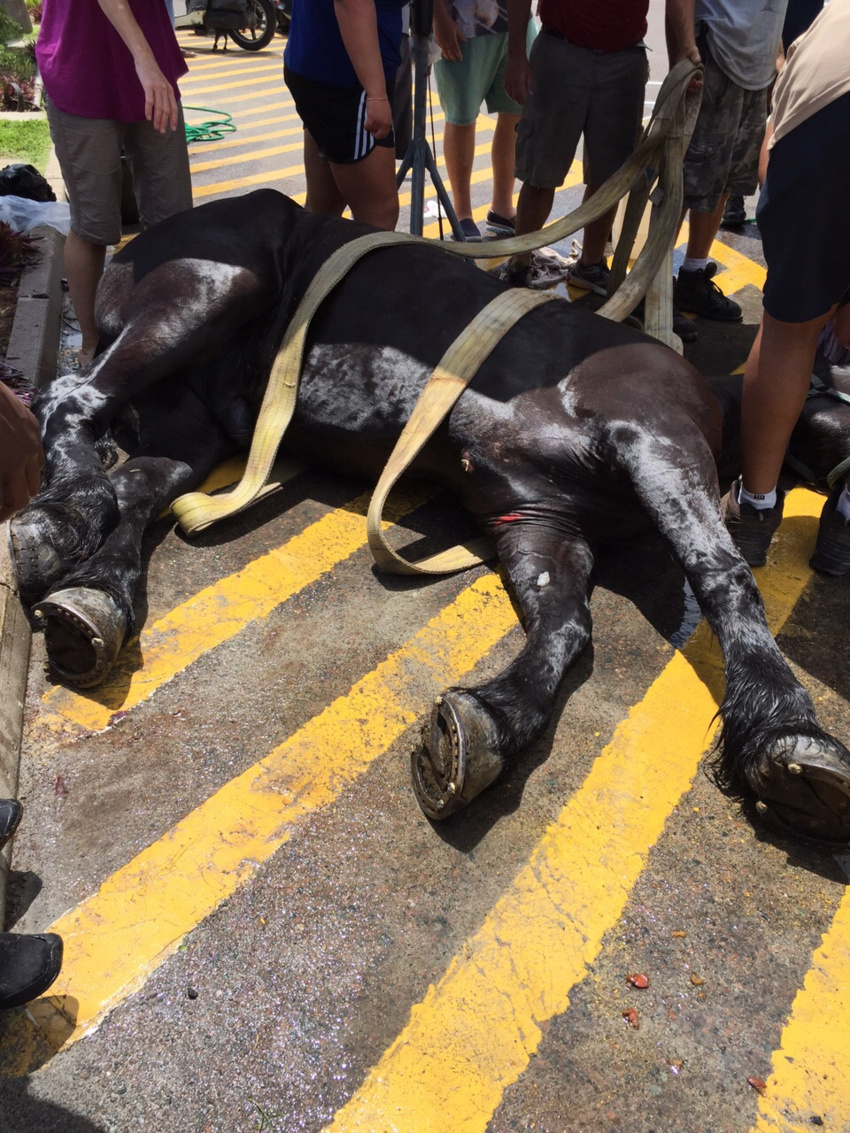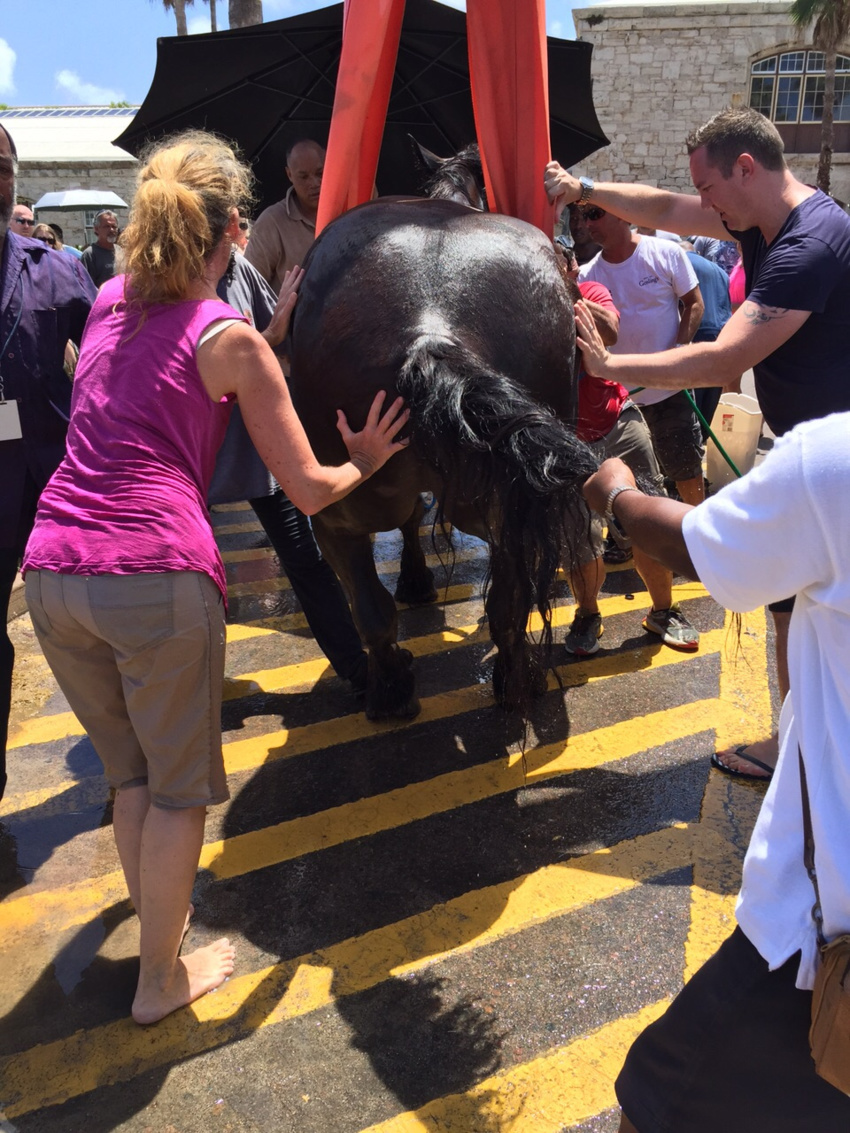 Read More About