[Written by Don Burgess]
Bermuda will be highlighted on the Outdoor Channel four times this week as three WWE superstars took to the water in a fishing tournament.
Bermuda resident John Layfield, along with Shawn Michaels and Michael Cole, took part in the Bermuda Billfish Blast and the Marlin World Cup back in July. It will air on the Outdoor channel on 12:30pm on Wednesday and three times on Saturday: 7am, 10:30am and 8:30pm.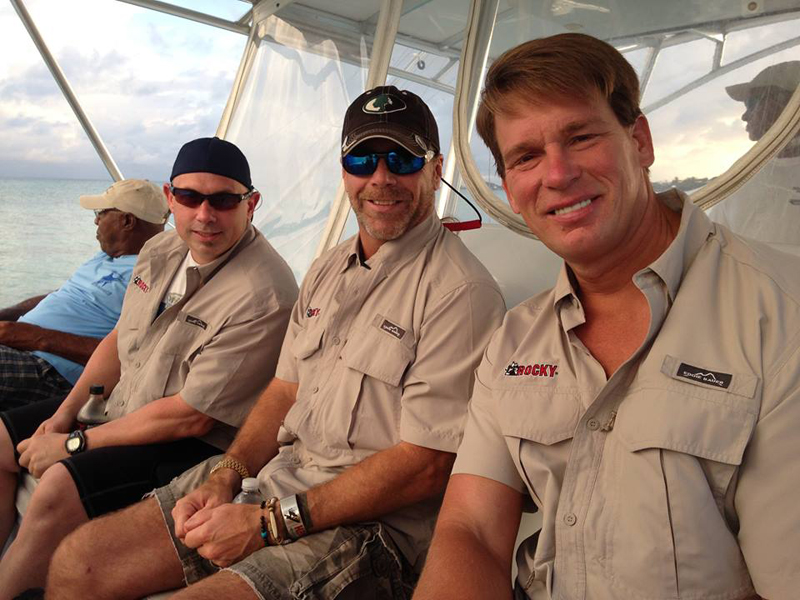 Mr. Layfield told Bernews "I had been after Shawn and Keith [Mark] to come to Bermuda because of the incredible fishing here. They both agreed but they also wanted to do something on the work that Beyond Rugby Bermuda does with the local youth. I was honored they wanted to highlight that part of what we do here in Bermuda."
Keith Mark is Mr. Michaels' partner for the Outdoor Channel's MRA Hunting. Mr. Michaels is one of the greatest WWE wrestlers of all-time and has more than 10 million followers on Twitter and Facebook.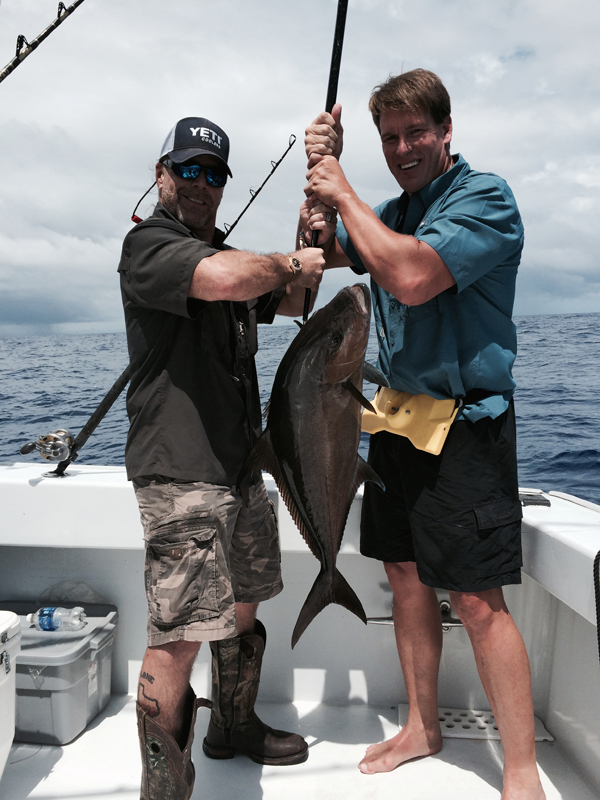 Michael Cole has been a friend of Mr Layfield's for many years and they work side-by-side every Monday Night calling the action for WWE's Monday Night Raw.
Mr. Layfield added: "We went to the July 4th party at Mid Ocean and they got the full Bermuda experience, in fact, they are planning a return trip."
He also thanked the Bermuda Tourism Authority's Bill Hanbury and Adam Barboza for making this possible.
Video preview of the episode courtest of the Outdoor Channel:
Your browser does not support iframes./

Read More About