Bermuda Cancer and Health Centre and Dana-Farber/Brigham and Women's Cancer Center [DF/BWCC] yesterday [Sept 17] signed a Memorandum of Understanding to collaborate on the development of a radiotherapy program.
"This is the next very important phase in developing radiation therapy plans for the local treatment of cancer patients in Bermuda. Bermuda Cancer and Health Centre recognizes how crucial it is to establish collaborative clinical affiliations with overseas cancer centers so that we will safely and effectively provide the highest quality level of cancer care locally," said Bermuda Cancer and Health Centre, Executive Director, Tara Scares.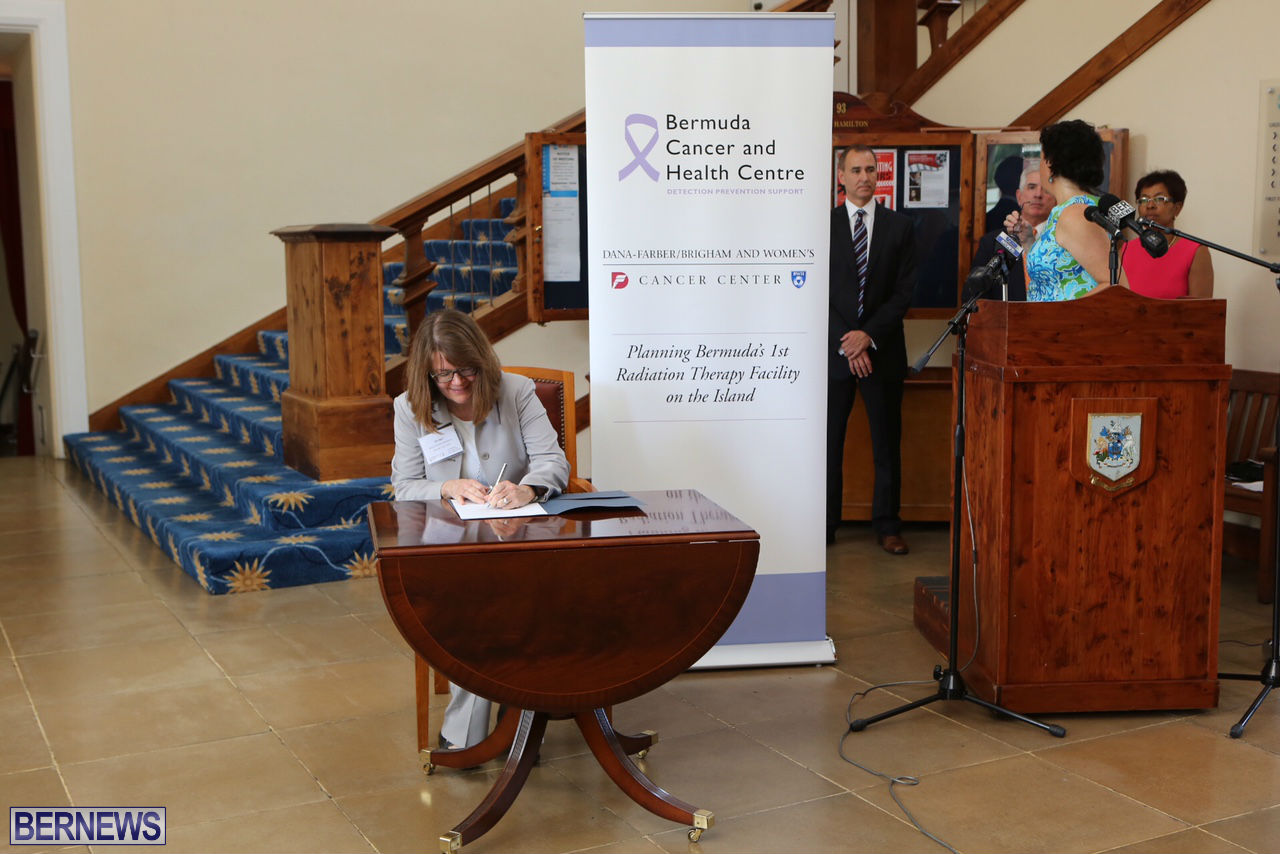 A spokesperson said, "Experts from DF/BWCC will advise Bermuda on issues related to the development of the program, including design of a facility, the creation of clinical radiation oncology policies, procedures and safety protocols and the development of a training and education program.
"Additionally, Brigham and Women's Hospital [BWH] will work with Bermuda Cancer and Health Centre to explore the opportunity to participate in research opportunities as well as a telemedicine program."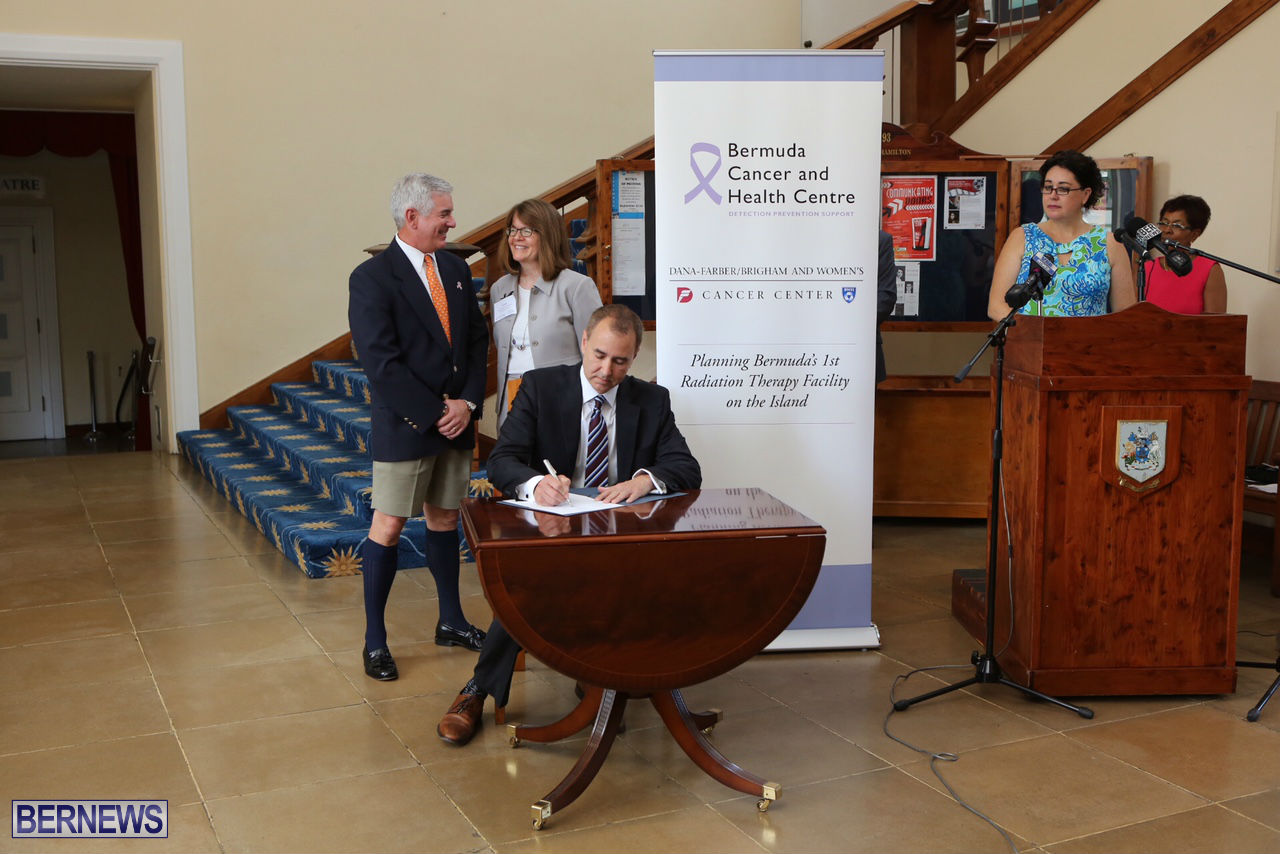 "We are excited to partner with Bermuda Cancer and Health Centre to expand the radiation oncology services available to patients in Bermuda. We share a commitment to providing patient and family-centered care, and through this partnership, most patients who require radiation therapy will no longer need to travel off the island to receive high quality care," said Daphne Haas-Kogan, MD, chair, Department of Radiation Oncology, Dana-Farber/Brigham and Women's Cancer Center and professor at Harvard Medical School.
"Partners HealthCare International [PHI], the international arm of Partners HealthCare, and its member hospitals have worked in collaboration with the Bermuda Cancer and Health Centre, the Bermuda Hospitals Board, as well as Bermuda's insurance and physician providers to elevate local health care services for nearly 15-years."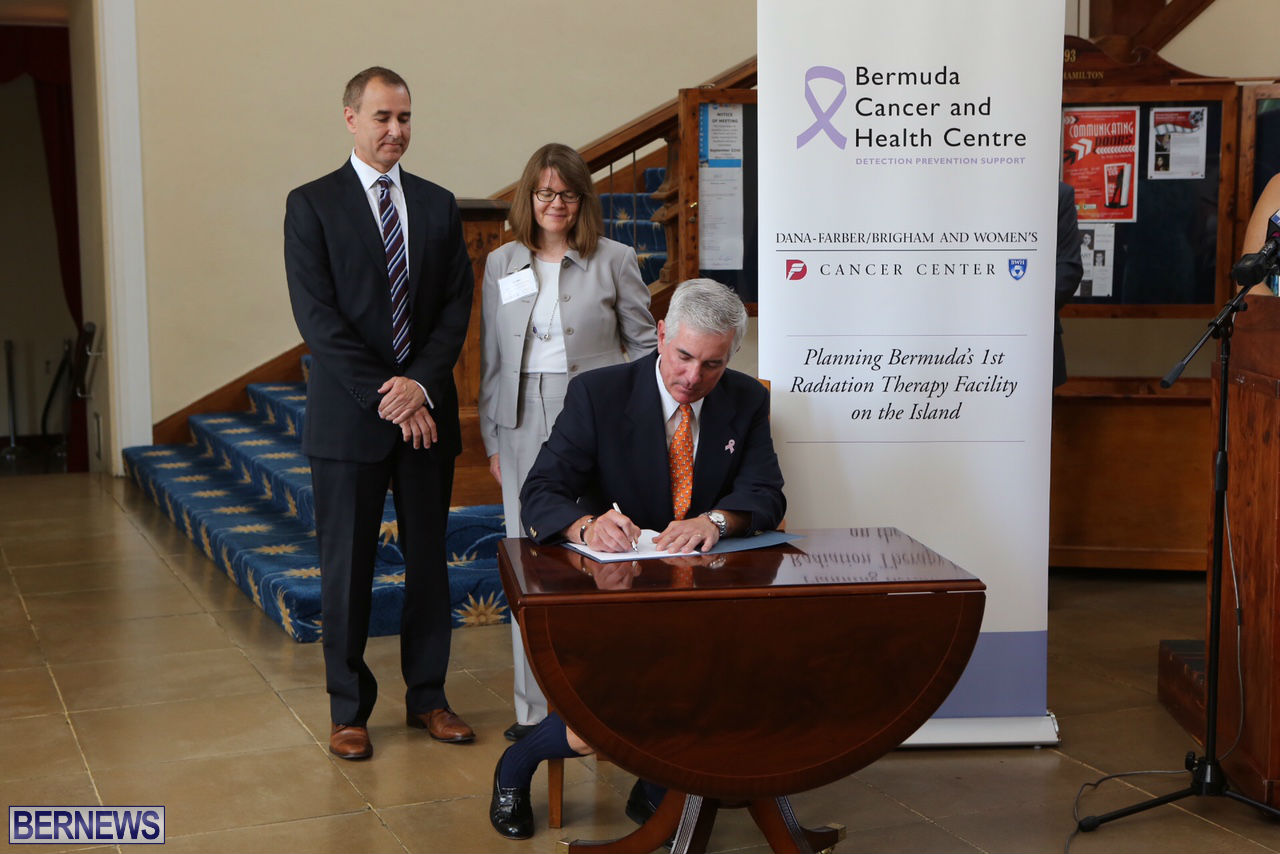 "The impact of an expanded cancer care program will not only address escalating health care costs for the country, it will also make care more efficient and less stressful for Bermudians. The partnership between DF/BWCC and the Bermuda Cancer and Health Centre marks another important milestone in the work we do on the island," said Dr. Gilbert H. Mudge, CEO for PHI.
Chairman of Bermuda Cancer and Health Centre's Board of Directors, Glen Gibbons said, "Dana Farber / Brigham and Women's Cancer Centre is ranked the fourth best hospital for adult cancer treatment in the United States, according to the US News Best Hospitals Rankings for 2015.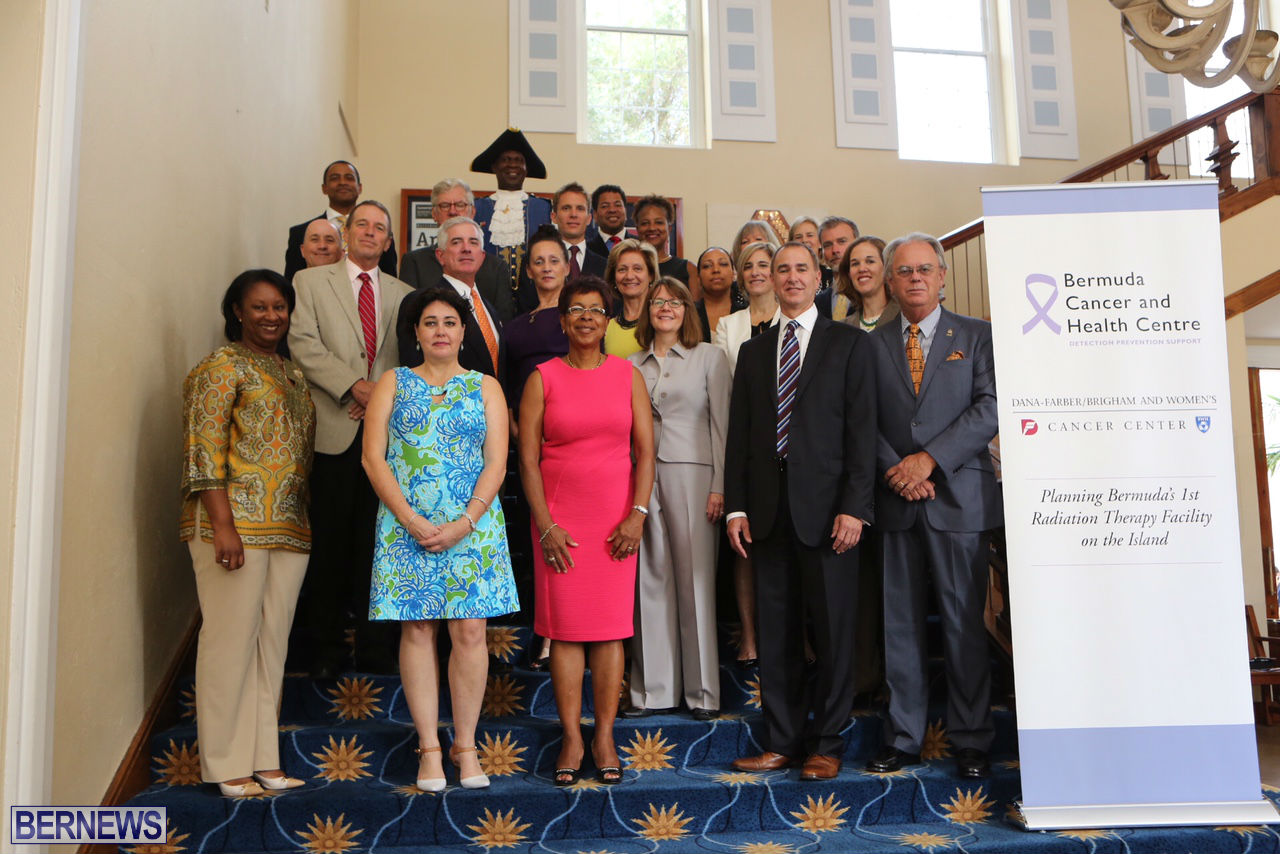 "We are proud to partner with them to provide our patients in Bermuda access to the latest therapies at a comprehensive radiation treatment facility with a mission of providing cancer treatment to everyone who needs it, regardless of their ability to pay."
"Radiation Therapy is a critical tool in the treatment of cancer for up to 67% of people diagnosed with the disease. External beam Radiation Therapy is the most common type of Radiation Therapy and it is delivered using equipment called a Linear Accelerator or LINAC for short."
"A LINAC looks very much like an x-ray machine, which most of us will be familiar with. Typical treatment is carried out over the course of 6 weeks with the goal of delivering a total "dose" of radiation to the tumor sites. The purpose of the dose is to kill the cancerous cells."
"Radiation Therapy is currently not available in Bermuda and therefore people can only receive this type of treatment if they go to an overseas facility. Being overseas, for an extended period of time, can be very complicated for many people.
"Long absences from home and loved ones, leave of absences from work and additional costs and out-of-pocket expenses can be some of the hardships people may face.
"In addition, many of the residents in Bermuda do not have health insurance or have only very basic health insurance coverage. Many of these residents may not be able to travel overseas for this life-saving treatment."

Read More About