Bermuda's Marco Warren scored for Flagler College as they played to a 1-1 draw with Wingate University.
The school's match report said, "Flagler College and No. 22 [NSCAA/Division II Top 25] Wingate University played to a 1-1 double-overtime draw in a non-conference men's soccer match Saturday night [Sept 5] at the Wingate University Soccer Complex.
"Flagler is now 0-0-1 on the season while Wingate moves to 1-0-1.
"Trailing 1-0 at the half, the Saints got the equalizer nearly 30 minutes into the second half. Erlend Lofsgaard's free kick went into the box where Keiron Matthews was able to head the ball to a diving Marco Warren who lined the ball into the back of the net.
Photo courtesy of Flagler College: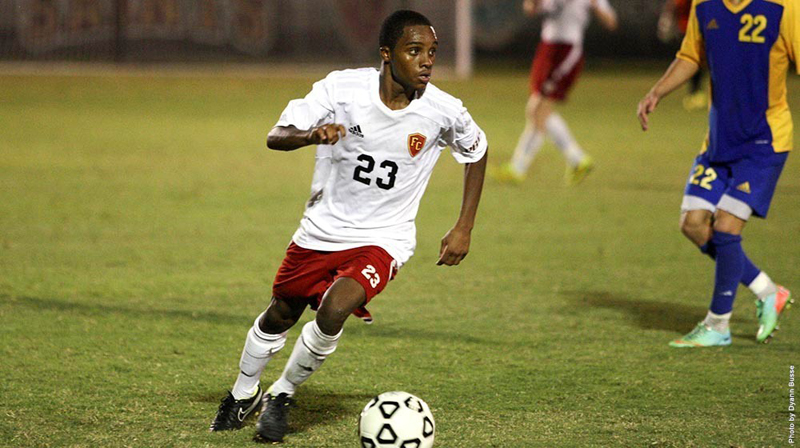 "Wingate had a quality chance with just five seconds left to go in the second overtime. Jon Ander collected a loose ball in front of the goal, but his shot was knocked down by Flagler keeper Lex Craggs.
"Craggs could not gather the shot and Charlie Machell, who scored the first goal of the game, was there for the rebound, but his shot was wide left of the post as time expired."

Read More About