The Association of Bermuda Insurers and Reinsurers [ABIR] has sponsored bursary students Kishana Thomas Quallo and Edward Gouveia DeSousa to attend the Bermuda Insurance Market Conference, set to be held today [Oct 8] and tomorrow [Oct 9] at XL Catlin [O'Hara House].
Both of the Bermuda Insurance Institute [BII] students are "eagerly looking to join the Insurance Industry and are appreciative of this opportunity to get first hand information from the various presenters and panelists."
ABIR's Senior Vice President, Deputy Director, and Corporate Secretary Leila Madeiros said, "On behalf of ABIR's Board we are pleased to donate two of our sponsorship tickets to these students as part of ABIR's continued support of the conference and the BII, and its opportunities to educate students about our industry and the contributions that insurance and reinsurance make to both the local and global economy."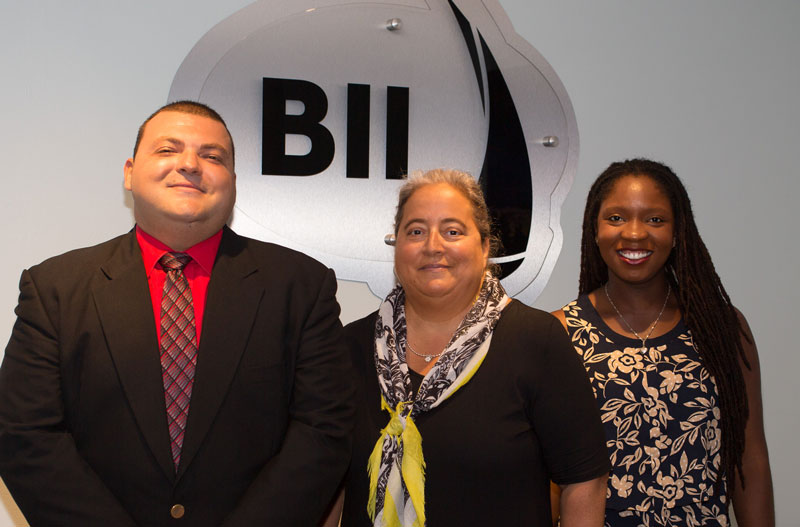 A spokesperson said, "ABIR represents 21 international insurers and reinsurers which have underwriting operations in Bermuda and around the world. They are important providers of commercial insurance and reinsurance and their international scope makes global markets more competitive."
"There will be a variety of discussions during the 1-1/2 day conference.
"This year's conference line up includes: Opening speaker, Sir Russell Coutts, CEO of the America's Cup Team Authority, and five-time winner of the America's Cup.
"Day one of the conference will cover Cyber coverage in the Real World; The Race to Embrace Big Data Tools; Art or Science; Professional Lines; Industry Focus on Railroad Liability; Diagnostics: Unconventional Healthcare Risks and a lunch time presentation from the Bermuda Business Development Agency [BDA].
"Day two will provide sessions on Bermuda's Navigation of International Regulatory Developments; Recent Developments in US Law that could impact the Bermuda Form and a Focused view on Medical Marijuana."
For full detailed program sessions, visit the BII website.
Read More About