Footy Promotions will be showing the "Golden Shoes" Football Movie at the Bermuda Underwater Exploration Institute [BUEI] Tradewinds Auditorium on October 17th, 2015 at 3.00pm.
"The Golden Shoes football movie is the likes of Rudy meets Bend It like Beckham. It is full of emotion and twists, and will get the audience all rooting for the child star who may just inspire us all. Eight year old Christian is about to face the biggest challenge of his life," Footy Promotions said.
Golden Shoes Movie trailer
"The hopeful youth is a dreamer, ever since he was a young boy he has dreamed of becoming a great football player the likes of Cristiano Ronaldo. Unlike other young boys, Christian believes in his heart and soul, that he can be the best football player and play for the National Youth team. But first, he must overcome the impossible.
"There will be free giveaways. This movie showing is sponsored by Digicel, The Hair Studio, Wearebermuda. Tickets may be purchased at ptix.bm, footypromo.com and The 27th Century Boutique."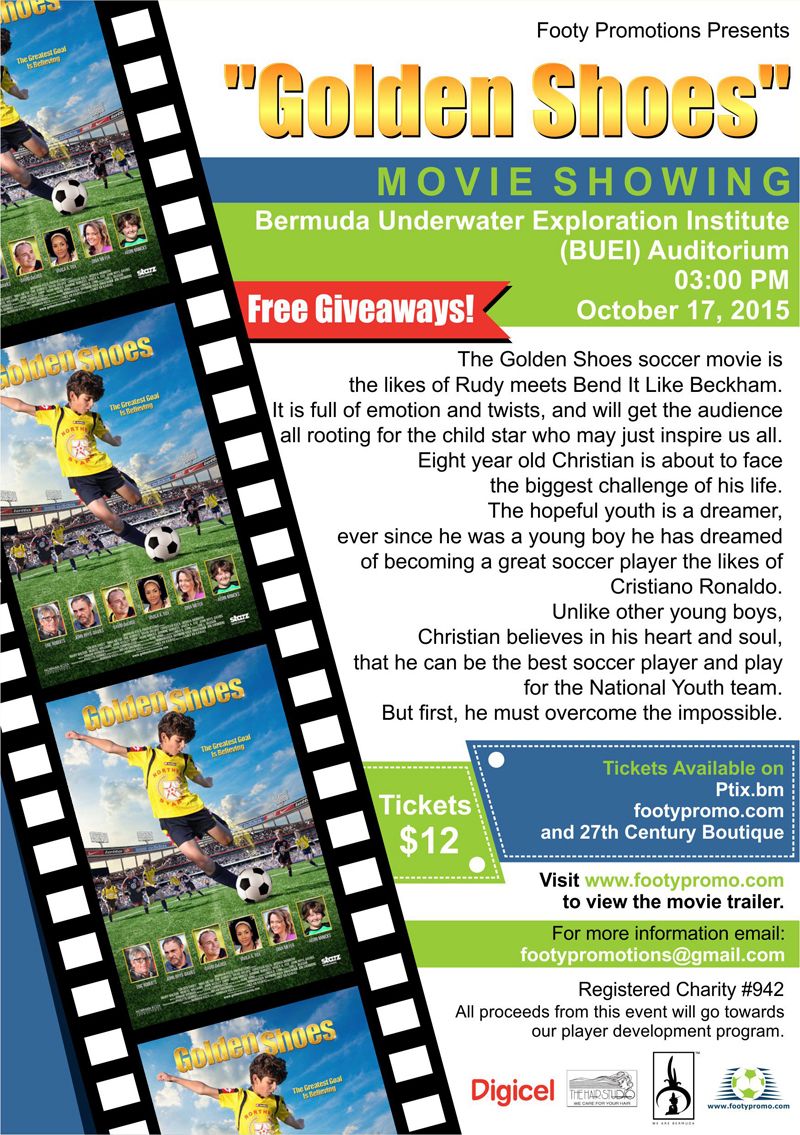 Read More About
Category: All, Entertainment, Films/Movies, Sports