International reggae stars Shaggy and Maxi Priest have returned home with a little bit of the Island after being presented with Bermuda shorts.
They were given the shorts and socks, as well as customised Oracle team shirts, just before the America's Cup Jam, presented by Fidelity International, on Saturday [Oct 17].
Michael Branco, owner of Bermuda firm Premier Tickets which put on the show, said: "They loved the shorts, or so they said, and I hope they are a nice reminder of a great performance that was really enjoyed by everyone despite the rain."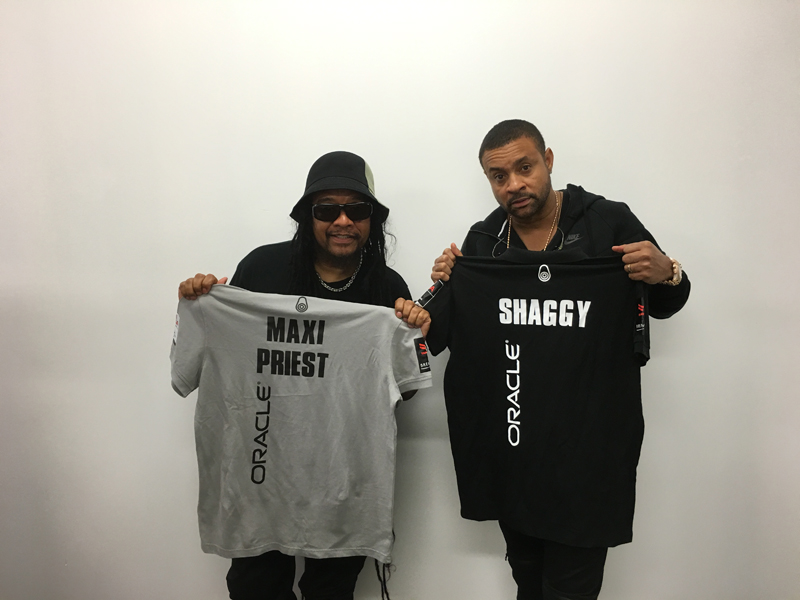 The show, on Front Street, opened with local act, The Kings, and was MCd by Uzimon and Nadanja. It was a sell-out with 2,500 tickets sold.
"There were a lot of compliments about how good The Kings sounded, they have just launched an album and they looked very good.
"Everyone played their part, but Shaggy stole the show with an amazing performance that went on to 1.30am. He said he was really impressed with Bermudians who knew how to party in the rain," said Mr Branco.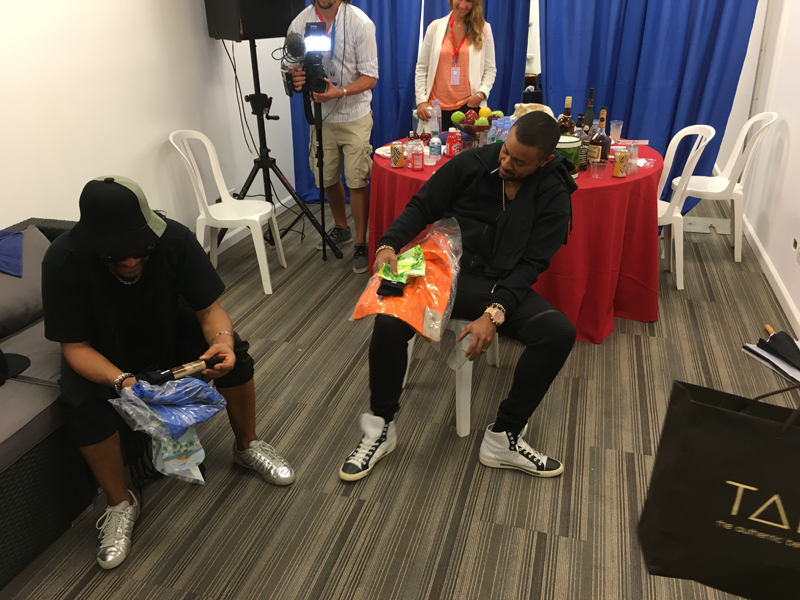 He added: "I must say a few 'thank-you's' to people who helped make the concert a big success. Firstly, Fidelity International for their support of the concert and Tony Brannon – who did an amazing job organizing the concert.
"James Birch, Natalie Sannemalm and the Premier Tickets team for all their hard work, Julien, Scott, Kate, Frank and all the ACEA team – it was a pleasure working with you on this event.
"Calico Jack and UberVida did a great job being our floating lounges, Peter Clarke and his team – for doing a great job with security, Malcolm Gosling, Andrew Holmes and the Goslings team and, last but not least, Bermuda for coming out to support the concert despite the weather."
The shorts were given by TABS, and TABS' Rebecca Hanson said: "It was the Premier's idea to give them the shorts, and we were more then happy to help Shaggy and Maxi embrace Bermuda style. I would certainly love to see them wear them, perhaps in 2017!"
Read More About
Category: All, Entertainment, Music, News