ILS [Bermuda] Ltd., organisers of the Bermuda Convergence 2015 announced the first panel session that will be held at this year's event as 'Deploying and Sourcing the Next $60 Billion.'
"Moderated by Paul Schultz of Aon Securities, panellists will include Greg Hagood of Nephila Capital, Michael Millette of Hudson Structured Capital, Anthony Rettino of Elementum Advisors and John Seo of Fermat Capital Management," the organisers said.
"The 'alternative' reinsurance market has more than doubled in size over the last three years to about $64 billion. This panel talks to the leaders of four funds about whether this rate of growth can be maintained.
"Panellists will address a range of topics including the increased overlap between 'traditional' vs 'alternative' products; the potential for funds to access different parts of the value chain; new lines such as cyber, terror and marine; as well as the appetite of investors to deploy more funds."
Moderator Paul Schultz said: "We will be covering a number of topics focused on how the ILS mandate can be broadened to encompass new insurance risks and drivers to enable future growth.
"We have seen transformative growth over the last few years but the industry will need to continue to innovate to stay relevant. Capital generation has been significant across the underwriting spectrum and clients are now demanding a solutions-based approach, versus simply providing capacity. "
About the panellists: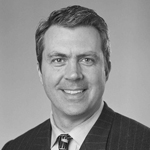 Paul Schultz
CEO, Aon Securities
Paul Schultz serves as CEO of Aon Securities and leads Aon Benfield's investment banking team, responsible for providing investment banking products and services to Aon's clients on a global basis. Mr. Schultz specializes in providing clients with strategic advice and access to capital markets.
Aon Securities has developed a market leading practice advising clients on M&A, starting new companies and transferring insurance risk to the capital markets. Mr. Schultz began his career in banking in 1986 and spent 14 years at JP Morgan [its predecessor banks], specializing in the Insurance Practice from 1989. Since joining Aon in 2000, Mr. Schultz has advised Aon plc on issuing the first ever securitization of private equity limited partnerships and advised clients on M&A, starting new companies, issuing senior and subordinated debt, issuing equity and raising alternative capital via the issuance of catastrophe bonds, sidecars and other collateralized structures and derivatives thereof. Additionally, Mr. Schultz is a member of the Executive Committee of Aon Benfield.
Mr. Schultz earned a Bachelor of Science degree in Computer Science and a Bachelor of Science degree in Electrical Engineering from Northwestern University. Mr. Schultz also earned a Master of Business Administration degree from Kellogg School of Management. Additionally, Paul is a Chartered Financial Analyst.

Panel Speakers: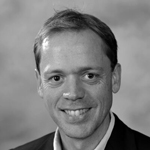 Greg Hagood
Co-Founder, Nephila Capital Ltd.
Mr. Hagood is a Co-Founder of Nephila Capital Ltd. and is a Managing Principal at its affiliate, Nephila Advisors LLC. As Co-Founder of Nephila Capital, Mr. Hagood was involved in all aspects of the business since its inception in 1997. As a Managing Partner at Nephila Advisors Mr. Hagood will consult with management of Nephila Capital, focusing on investor relations, risk management and firm strategy. Mr. Hagood is also a Director of Nephila Capital Ltd. and Nephila Holdings Ltd. Mr. Hagood began his financial career in December 1993 when he joined Bear, Stearns & Co. in New York. He managed the mortgage servicing trading desk and was responsible for trading and brokering mortgage servicing portfolios, advising on mortgage banking mergers and acquisitions, and structuring hedging instruments for institutional clients. Mr. Hagood left Bear Stearns & Co. in February 1997 to join Willis Group Ltd. in London to specifically start what is now Nephila Capital Ltd. Mr. Hagood has been a licensed broker at Lloyd's of London and received his B.S. in Finance from the University of Tennessee in 1990.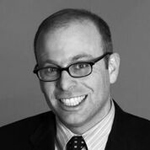 Michael Millette
Hudson Structured Capital
Mr. Millette is the Managing Partner of Hudson Structured Capital Management, an investment management firm focusing on re/insurance and transport assets.
Mr. Millette was a Partner & Managing Director of Goldman Sachs for 2006 to 2015, and served as Global Head of Structured Finance, Co-Chairman of the Structured Finance Capital Committee, and President of Goldman Sachs Mortgage Company and its affiliates. Mr. Millette joined Goldman Sachs in 1994. Prior to joining Goldman Sachs he was a portfolio manager at John Hancock and an analyst at Citibank.
Over the course of his career he played a key role in building Goldman Sachs's businesses in reinsurance, transport, pharmaceutical and media structured finance, project finance and private placements. He worked directly with teams that completed first time transactions in aviation, film and catastrophe securitization. He has published articles on insurance finance, securitization and distress.
Mr. Millette earned his Bachelor of Arts from Cornell in 1987 cum laude, and his Masters of Science in Finance from Boston College in 1994 as valedictorian. He is a Chartered Financial Analyst. He and his wife Joy have five children and live in New Rochelle, New York.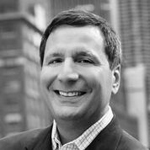 Anthony Rettino
Elementum Advisors
Anthony A. Rettino, Jr. is a Founding Principal and Portfolio Manager at Elementum Advisors, LLC and also serves as Director and CEO of Elementum [Bermuda] Ltd. Tony has managed a variety of reinsurance and risk-linked investment strategies since 1997. Prior to Elementum, he co-managed the Reinsurance and Risk-Linked Investments team at Stark Investments from September 2005 through November 2009 and was a member of the Advisory Board for the development of the Chicago Board of Trade's property catastrophe options contracts in the mid 90's.
Most recently Mr. Rettino was awarded the 2011 "Contributor of the Year" award by Trading Risk magazine in recognition to his career-long achievements in the risk-linked investments marketplace.* Mr. Rettino earned a BBA in Accountancy with high honours from the University of Notre Dame, an MBA in Finance and Statistics with honours from the University of Chicago Booth School of Business, and is a Certified Public Accountant [inactive status].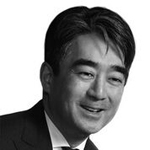 Dr. John Seo
Co-Founder and Managing Principal
Dr. John Seo is Co-Founder and a Managing Principal at Fermat Capital Management, LLC, with US$5 billion in assets under management [31 December 2014] in catastrophe bonds, otherwise known as insurance-linked securities [ILS]. Dr. Seo has 24 years of bond and derivatives trading experience, the last 17 of which have been in ILS markets. Prior to forming Fermat Capital with his brother Nelson in 2001, Dr. Seo was the senior ILS trader at Lehman Brothers, an officer of Lehman Re, and a state-appointed advisor to the Florida Hurricane Catastrophe Fund. Dr. Seo's work was featured in a cover article for the New York Times Magazine ["In Nature's Casino," by Michael Lewis, 26 Aug 2007]. Dr. Seo has also testified as an expert witness on ILS markets before the U.S. Congress [6 Sep 2007 and 13 Nov 2013]. Dr. Seo received a Ph.D. in Biophysics from Harvard University [1991] and a B.S. in Physics from M.I.T. [1988].

Adam Alvarez, Principal, InsuranceLinked and member of the ILS Bermuda Committee said, "Convergence 2015 is excited to have gathered the leaders of a number of the most significant funds to give their perspective on the future direction of the industry".
The ILS Bermuda committee launched the inaugural Convergence networking event in November, 2013 at Pier 6 in Hamilton. The event was hailed a success in 2013 and again in 2014 and attended by over 280 delegates from 13 different countries.
This year the Bermuda Convergence 2015 event will take place on November 11th – 13th and attract leading industry professionals including investors, fund managers, global insurance and reinsurance companies and professional service partners.
"The Bermuda Convergence 2015 event will showcase why Bermuda is the leading centre for global risk management and the jurisdiction of choice for ILS funds, collateralised reinsurance and the fastest growing domicile for catastrophe bond issuance with over 70 percent of world's total of insurance linked securities issuance," the organisers said.

Read More About