Earlier today [Nov 12] Premier Michael Dunkley joined members of the Salvation Army at City Hall to participate in the launch of the orgnization's Boundless Bermuda Congress, which takes place from November 12 – 15.
This year's Bermuda Congress features the world leader of the Salvation Army, General Andre Cox, and his wife, Commissioner Silvia Cox, who is the World President of Women's Ministries.
General Andre' Cox, Commissioner Silvia Cox, and the Bermuda Divisional Band on November 10: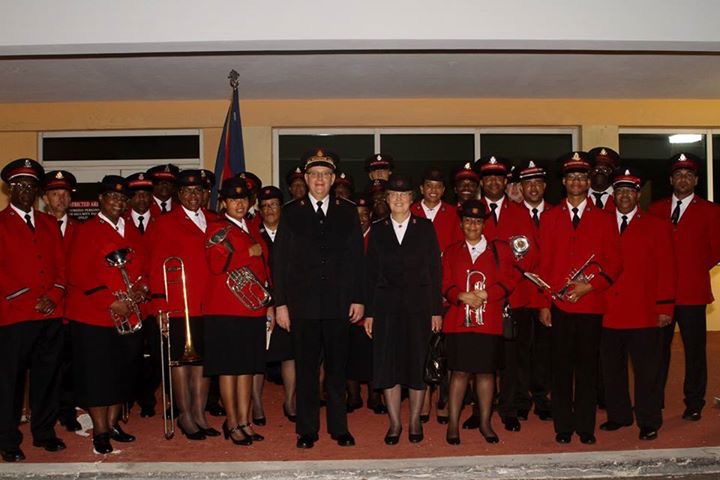 Also on Island for the conference is Territorial Commander for the Canada and Bermuda Territory, Commissioner Susan McMillan, and Chief Secretary, Colonels Mark and Sharon Tillsley.
This year marks the Salvation Army's 150th Anniversary, and this afternoon the visiting leadership were formally welcomed to Bermuda by the Premier at the Cabinet Office for a Courtesy Visit.
At City Hall, Premier Dunkley publicly thanked all Salvationists for "their service and for their dedication to uplifting the lives of those who are in need".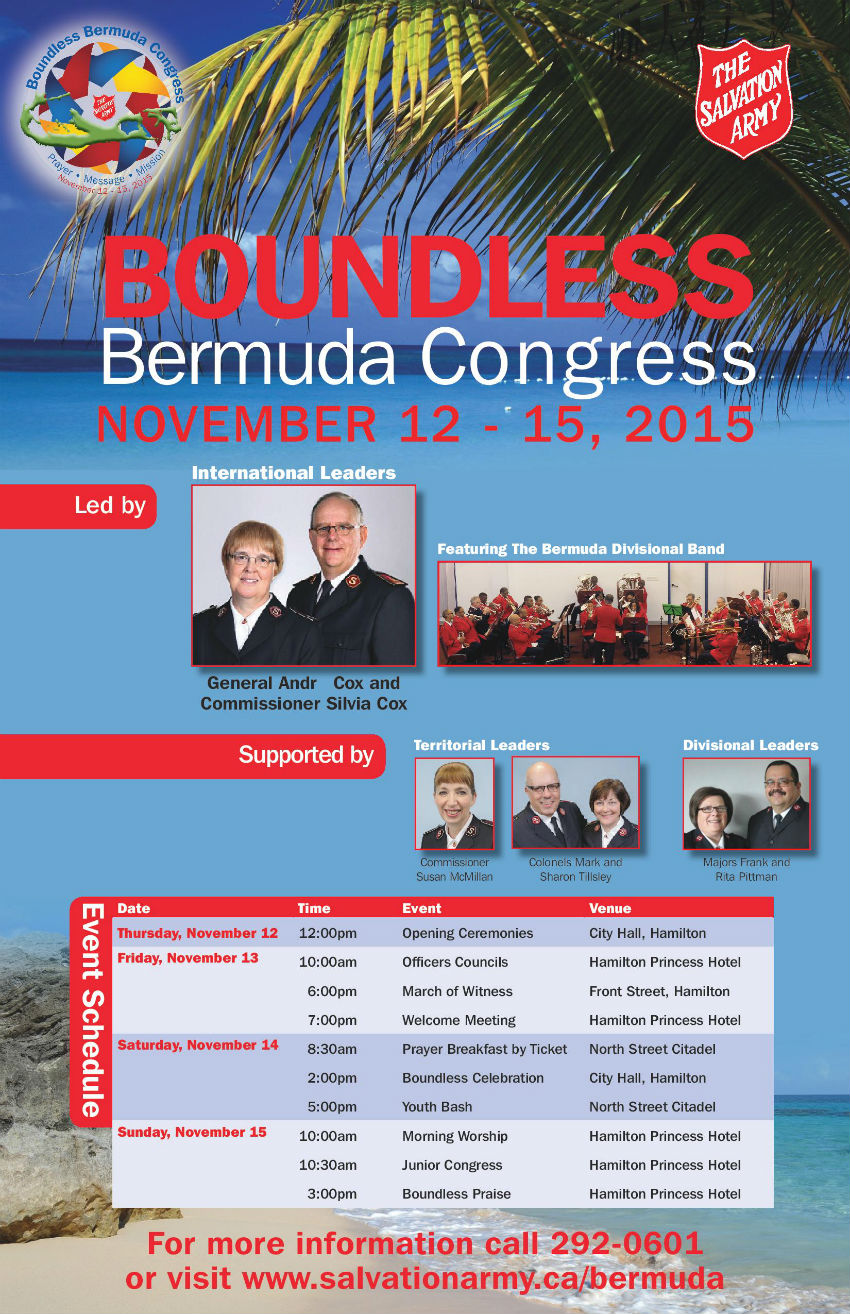 The Premier said, "The Salvation Army has been a steadfast fixture in our community for many, many decades.
"You have been a symbol of hope and love for the most vulnerable citizens in our community, welcoming them with open arms and caring for them with great compassion. These are the hallmarks of the work of the Salvation Army.
"We recognize the unique services you provide are a significant contribution to the lives of many, and Bermuda gives thanks to you and for the critical services that you continue to provide.
"As you embark on your Boundless Bermuda Congress, I would like to wish you all the blessings as you celebrate your 150th anniversary year and my hope and prayer for the Salvation Army is one of continued strength and success in the years ahead."
The Salvation Army is active in 127 countries including Bermuda. A full slate of activities are planned for this week's Boundless Bermuda Congress.

Read More About