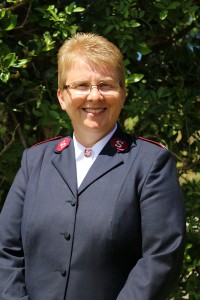 The Salvation Army will be holding a Leadership Affirmation Service of Major Sandra Stokes, as the new Divisional Leader of The Salvation Army Bermuda Division on Sunday [Aug 12] at 4pm at North Street Citadel on North Street in Hamilton
Director of Public Relations Calvin Ming said, "The Service will take place at 4:00 PM on Sunday, August 12, 2018. The location will be at the NorthStreet Citadel, 10 North Street, Hamilton.
"Major Sandra Stokes, was previously the Corps Officer of North York Temple, Ontario and was appointed as Divisional Commander, Divisional Director for Women's Ministries, Divisional Secretary for Spiritual Life Development, Bermuda Division effective June 29, 2018 arriving in Bermuda July 26, 2018.
"Major Stokes is from Gander, Newfounfland, and has been an ordained Salvation Army Officer for the past 29 years and studied at The Salvation Army's College for Officer Training and at Guelph University. She is keenly interested in Leadership Development through Spiritual Life Development. Major Sandra loves to be active outdoors, loves hockey and loves people.
"The Chief Secretary and Secretary for Womens Ministries Colonels Lee & Deboroh Graves will be in Bermuda to conduct the Affirmation Services on Sunday and will be joined by the Divisional Band, Praise Team, Soldiers and friends. The Salvation Army wishes to invite the Bermudian Public to join us at this celebration."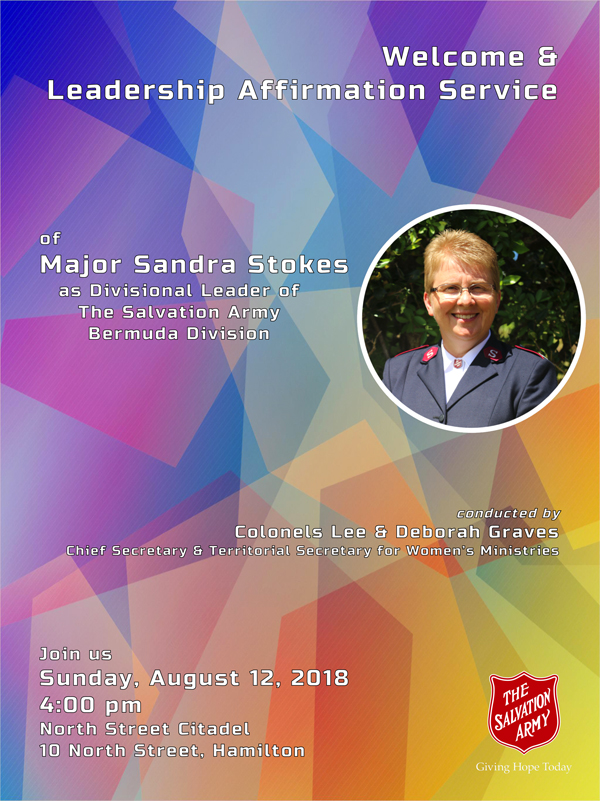 Read More About
Category: All