Second Hand Saturday, celebrated on the Saturday after the American Thanksgiving holiday, aims to encourage locals to shop and support the island's charity thrift shops, with this year's event to be held on Saturday, November 28.
The day will see six local shops take part, with each offering unique in-store promotions.
Participating shops include Upstairs Closet Thrift Shop [Bermuda Red Cross], open from 8.30am to 3.00pm during the sale; The Barn [The Hospitals Auxiliary of Bermuda], open from 9.00am to 2.00pm; Dress for Success [Center Against Abuse], open from 10.00am to 5.00pm; Salvation Army Thrift Shop, open from 10.00am to 3.00pm; and Second Hand Rose [St George's Foundation], open from 10.00am to 4.00pm.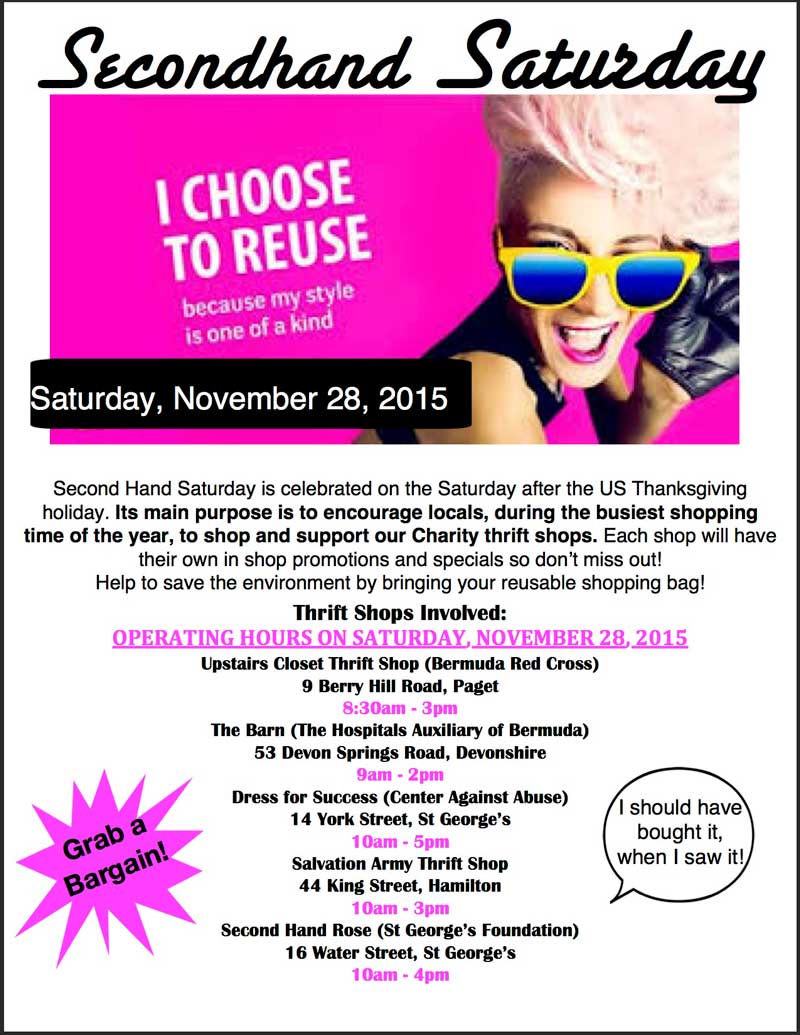 Read More About