Friends of Hospice Bermuda have opened Little Angels, a thrift and consignment store located in Washington Mall in Hamilton.
A spokesperson said, "Friends of Hospice Bermuda [registered charity #391] have opened what they described as a much needed resource for the local community. Little Angels, a thrift and consignment store located in the heart of Hamilton in the lower level of Washington Mall.
"The store offers children's clothing and shoes, books and toys, and an assortment of other kid-friendly items. There is also a section dedicated to expectant and new mothers which includes maternity wear, and baby equipment such as strollers, cribs, car seats, bouncers, play mats, pack-n-plays and infant bedding.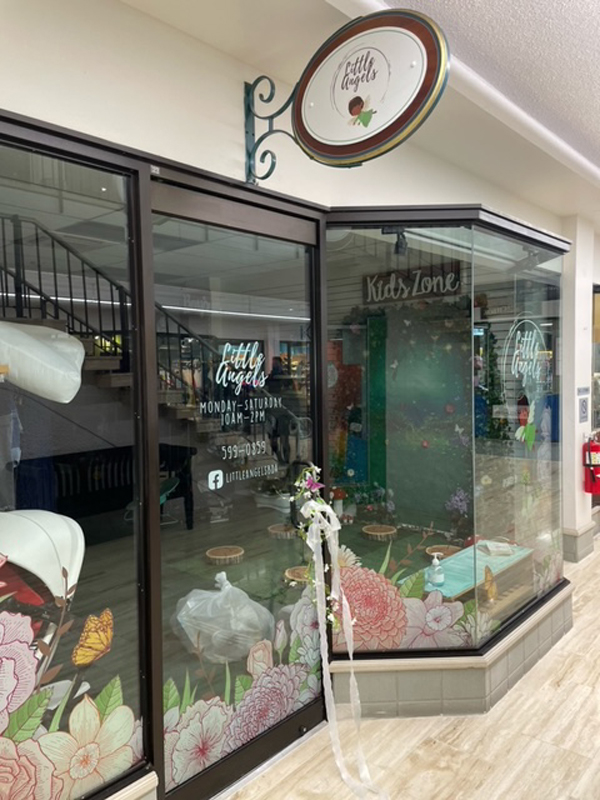 "The objective of the charity is to provide a wide range of brands, which are priced based not only on brand name, but condition of items at a fair price. They noted that both the price of children's wear, equipment, and maternity items were sometimes more than the average consumer could afford, especially in light of current economic conditions and would endeavor to fill that gap.
"Items for sale consist of a combination of donated items, those on consignment, and new items. The model is unique in nature and has not only been positioned as a retail outlet, but will ultimately provide rental items and interactive experiences for its customers.
"There is a designated space known as the Kid Zone, which has been created to support initiatives such as Magical Music, Spectacular Story Telling, and Creative Crafts Sessions, all of which will be provided free of charge. Participants will be required to pre-register for sessions however, as space is limited."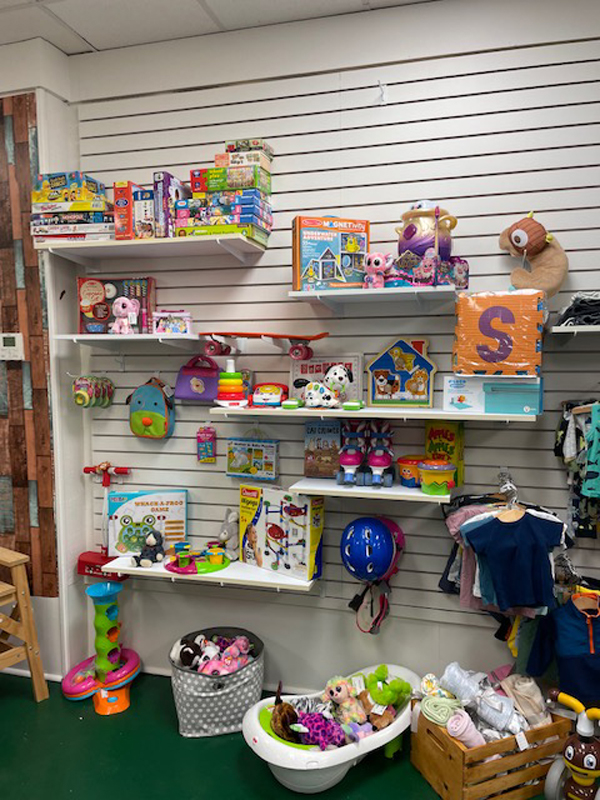 Friends of Hospice Executive Director, Jennifer Mahoney, said, "The current environment demands that we find new outlets to generate ongoing recurring revenue. Although there are several thrift and consignment stores on island, none cater specifically to the needs of children and mothers-to-be. We felt that by focusing efforts on a more defined market, it would allow us provide a better overall product.
"Little Angels is a fantastic platform for us to demonstrate the power of intergenerational programming and also the benefits of music therapy. We developed a programme known as GrandKidz in 2021 that we were unable to execute due to the restraints of Covid-19, but can hopefully demonstrate its power via this outlet before going live.
"Deloitte generously supported the musical instruments needed for the program. We have also engaged primary schools who are poised and ready to execute as soon as restrictions permit."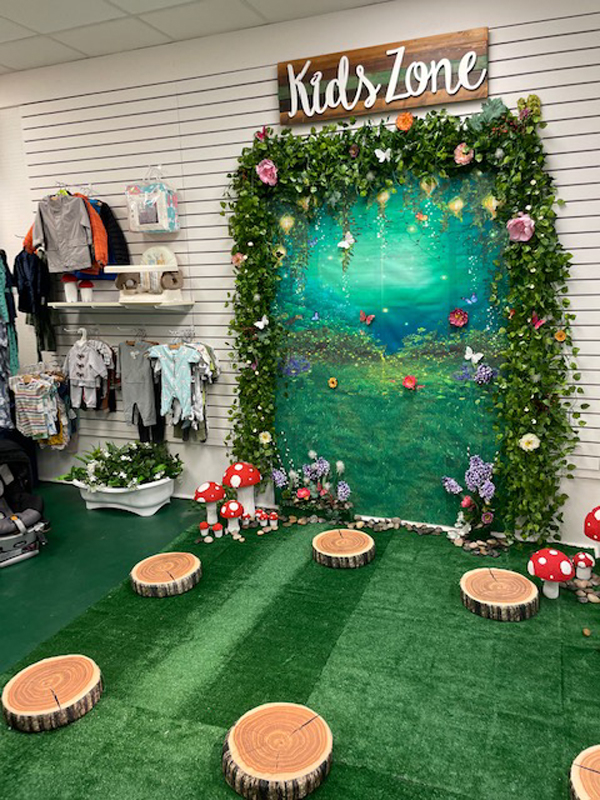 The spokesperson said, "Minster of Social Development and Seniors, Tinee' Furbert was in attendance for the official ribbon cutting ceremony on Friday, March 4, 2022 and offered comments of support, recognizing the need for such an effort."
Ms. Mahoney said, "Without the support of the community, this initiative would not have been possible. I would like to thank everyone that has generously donated items, become a consignor and the volunteers who have spent countless hours sorting, tagging, and carrying out quality controls.
"Additionally, we cannot forget, the Friends of Hospice Board who has provided unwavering support, and our Music Therapist, Emily Sousa who has played an instrumental role in this start-up.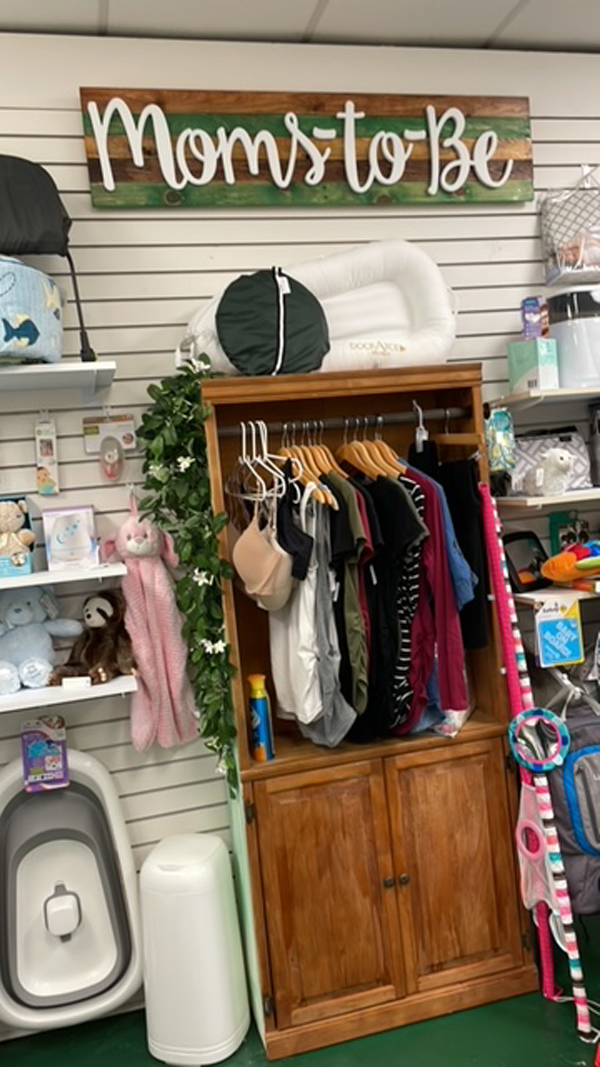 "I'd also like to extend thanks to local community partners Horizon Communications, Luxury Gifts Bermuda, DNA Creative Shoppe, Signworx, Lindo's Group of Companies, the Real Estate Division of the Chamber of Commerce and the team at Washington Mall Properties.
"It is our hope that this space will not only serve as a "retail space" but a personal experience. We will continually endeavor to provide personalized service and "extras" not found elsewhere. I look forward to watching the development of this space and it is my sincerest hope that it not only benefits our organization, but the community as a whole."
The spokesperson said, "Hours of operation are Monday to Saturday from 10.00am to 2.00pm initially, and should the demand be present to increase these, they will be adjusted accordingly.
"For additional information on magical music sessions, available items, and consignment terms, please contact littleangelsbda@gmail.com, call 599-0859 or through the Little Angels Bda social media platforms."
Read More About