Members of the Bermuda Sanshou Association [BSA] have arrived in Jakarta, Indonesia to attend the 13th World Wushu Championships, with the team including athletes Sentwali Woolridge, Reyel Bowen, and Krista Dyer; along with coaches, managers, and supporters.
With the competition drawing closer, all three Bermuda athletes have successfully completed their weigh-in, with Dyer coming in at 63.95kg, Woolridge coming in at 74.1kg, and Bowen coming in at 84.06kg.
The 13th World Wushu Championships is being held from November 11 to November 18.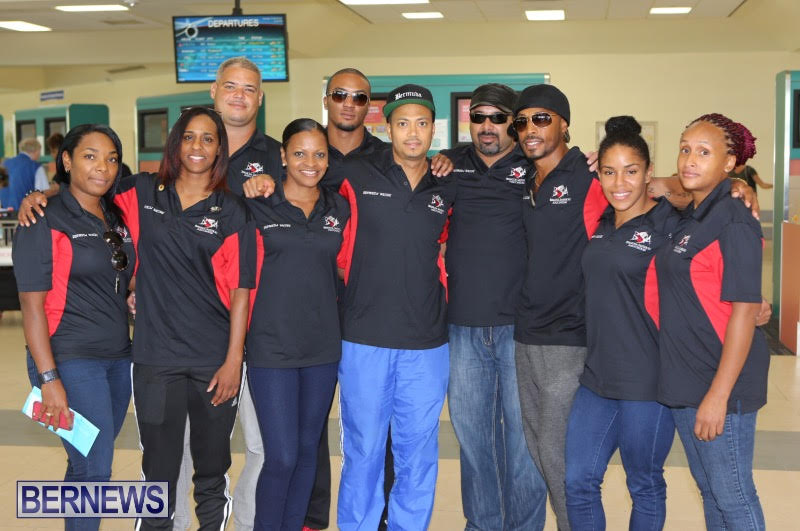 BSA president and coach Garon Wilkinson said, "We've competed in the world championships since 2007. Our best performance was two years ago, when Jamal Ward captured the silver medal; prior to that, he captured a bronze metal."
"We're very hopeful of being able to medal once again this year. Sentwali Woolridge has been undefeated in international competition this year and Reyel Bowen has also fought really well.
"For Krista Dyer, this is her first time in any sort of overseas international competition, but she's an outstanding athlete. We've had a great year. All of our training has been tuned specifically for this competition."

Read More About