HITCH — a new app which allows you to book taxis — is set to launch, with the promo saying that the app "allows passengers to create an account, book taxis, split fares, and process transactions electronically, completely eliminating the need to carry cash."
The company said, "HITCH is Bermuda's first prearranged taxi booking app. HITCH puts passengers in direct contact with drivers and allows for rides to be booked and transactions processed electronically, making travelling around the island even easier.
"The app is free to use and will soon be available on both the Apple Store and Google Play store, for free. Any licensed taxi driver can register as a HITCH driver for free, and we regularly check registration details to ensure that only licensed taxi drivers with access to licensed taxis provide service to customers."
Screenshots of the app: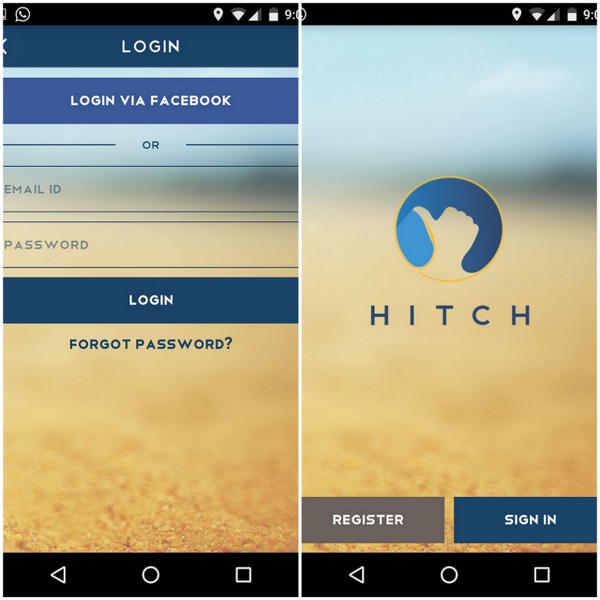 "Customers can register easily by downloading the app and creating an account. Accounts are securely connected to a valid debit or credit card at registration and all bookings with HITCH drivers are charged directly, completely eliminating the need for cash when taking a taxi.
"The app allows you to view all available vehicles in the area and gives you an estimated time of arrival, a fare estimation and even allows for you to track your drivers progress as they make their way to you once they confirm the booking.
"Taking taxis also becomes more secure for both drivers and passengers as information on both driver and passenger are exchanged in preparation for the ride.
Screenshots of the app: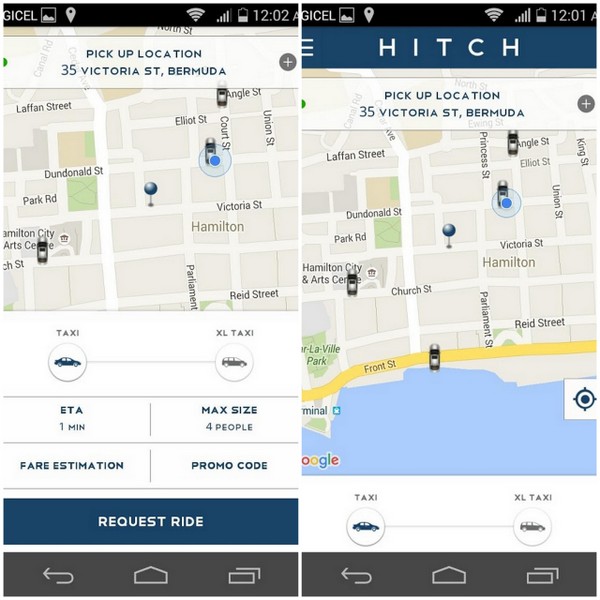 "Customers will able able to not only see the name of the driver, but they will also be able to see their picture and vehicle information so passengers know exactly who is coming to pick them up, once the booking is confirmed. At the end of the ride everything is processed automatically, tips included."
"Bermuda residents interested in HITCH can visit our website at www.hitch.bm to download the android applications and to sign up to be the first to know when the iPhone app goes live. Residents are also encouraged to like our Facebook page or follow us on Twitter."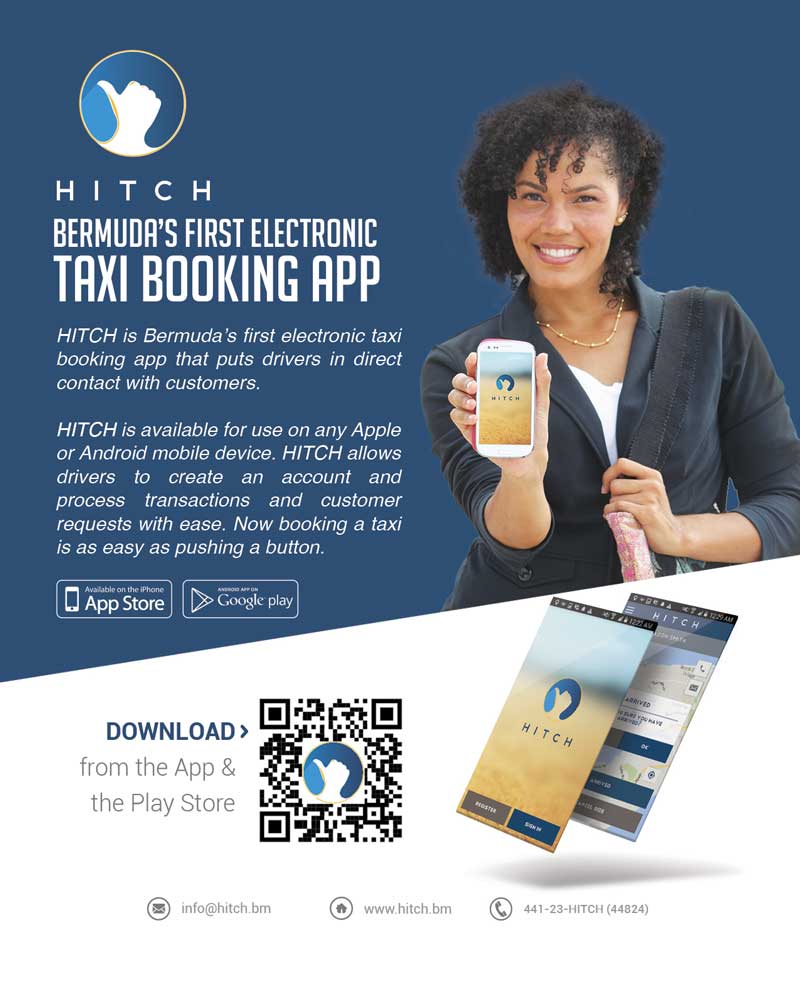 When asked if it is similar to the popular "Uber" app in the USA, the company explained that while the concept is similar, it is different in that Uber has an open driver policy, while HITCH will only approve licensed taxi drivers with access to a licensed taxi to use the app as drivers in accordance with Bermuda law.
The passenger app is presently available in the Google Play Store for android devices [the Play Store link for the app for licenced taxi drivers is here], with the iPhone version set to launch later this month.

Read More About
Category: All, Business, News, technology