HITCH Limited have introduced Bermuda's first pre-arranged taxi booking app. Available on the Apple App Store and Google Play, HITCH puts passengers in direct contact with drivers, providing "on-demand, safe, and reliable service".
A spokesperson said, "HITCH is an app developed by a group of young entrepreneurs specifically for the Bermuda taxi industry, and after over 18 months of development they are pleased to introduce it to Bermuda. Registration is simple for both drivers and passengers, requiring only basic information to join the system.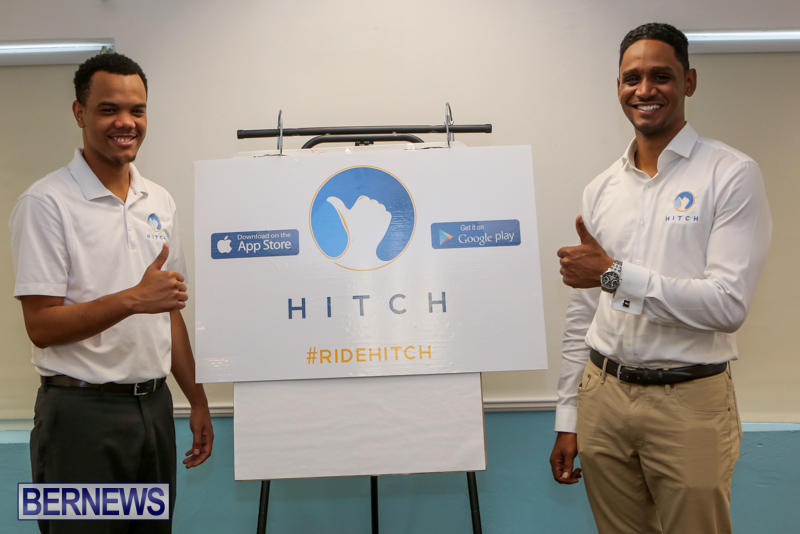 "When in need of a taxi, customers can easily book through HITCH and see all taxis available in the area, and use features such as estimated arrival times and fare estimates. HITCH gives passengers information on the driver and vehicle picking them up, ensuring that they get into the right taxi in a timely manner.
"Fares can also be split between account holders, and with all billing done electronically. HITCH eliminates the need to carry cash when taking a taxi, and with gratuities included, you don't have to worry about anything other than getting to your destination. Passengers and drivers can also leave ratings, ensuring our system is used by friendly and courteous drivers.
"With over 50 drivers registered and over 100 bookings completed, HITCH has already begun to show how great an asset it will be to the Bermuda taxi industry. HITCH can be downloaded by visiting the Apple App Store for iPhone, or the Google Play store for android mobile devices. There is no cost to download the app and it can be used immediately after registering.
"For the month of December, HITCH will be offering a $15 discount on a customer's first ride when they use the promo code 'RIDEHITCH' while booking.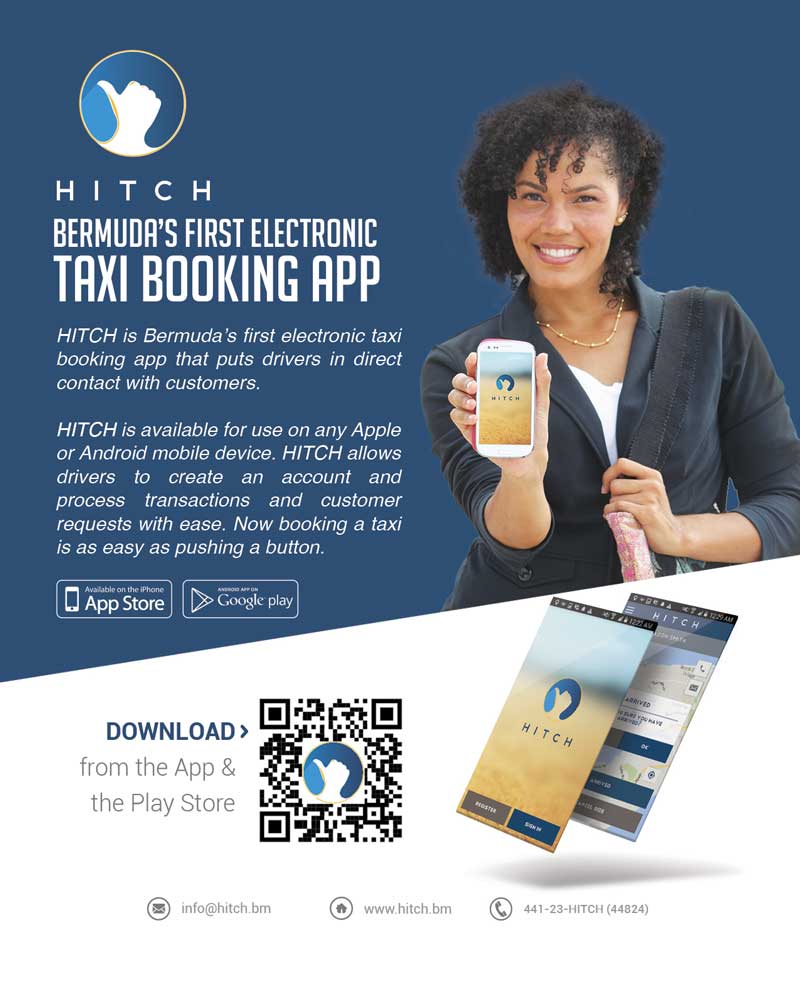 "You can find more information about HITCH by visiting our website, www.hitch.bm or one of our social media pages. Facebook: hitchbm; Twitter: hitchbm; Instagram: hitch.bm"
The passenger app is available in the Google Play Store for android devices while the iPhone version is available in the iTunes Store. The Play Store link for the app for licenced taxi drivers is here and the drivers' iPhone version can be found here.

Read More About
Category: All, Business, News, technology