[Updated] The Progressive Labour Party announced that Senator Diallo Rabain will be their candidate for the bye-election set to be held in Constituency 13 Devonshire North Central,
The bye-election has been prompted by the retirement of PLP MP Glenn Blakeney, who submitted his resignation letter to the Speaker of the House, confirming his retirement effective December 7th.
According to his bio on the PLP website, Senator Rabain was educated at Elliot Primary School, Saltus Grammar School and Florida A&M University, graduating in 1995 with a B.Sc. in Electronic Engineering Tech. He has served on numerous Government and Private Boards, as well as serving as the President of the Bermuda Chapter of the Alpha Phi Alpha Fraternity.
In the 2012 General Election, Senator Rabain ran for the PLP in Constituency #7 Hamilton South, which was won by the OBA's Sylvan Richards with 59.71% [569 votes], while Senator Rabain won 38.2% [364 votes] and Independent candidate Gershwyn "High Priest Shiloh" Smith received 2.1% [20 votes].
The date of Devonshire North Central bye-election has not yet been announced, however the formal writ is likely to be announced in the coming days, while the actual bye-election is likely to be held early next year. The One Bermuda Alliance has not yet announced their candidate.
In the 2012 General Election, Mr Blakeney defeated the OBA's C. Anthony Francis by a margin of 19 votes, winning 51.18% of the vote [411 votes], while Mr Francis won 48.82% of the vote [392 votes].
In the 2007 General Election Mr Blakeney won 53.52% of the vote vs the UBP's Albertha Waite, and in the 2003 General Election Mr Blakeney won 57.22% of the vote vs the UBP's Hilary Soares.
Update: Replay of the press conference is below:
The press conference has just concluded and we will post additional coverage as able.
Update 12.40pm: Photos from today's announcement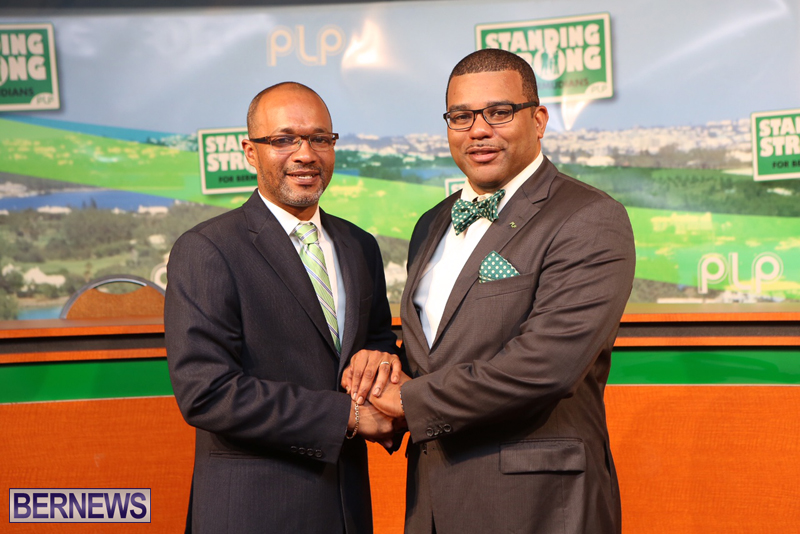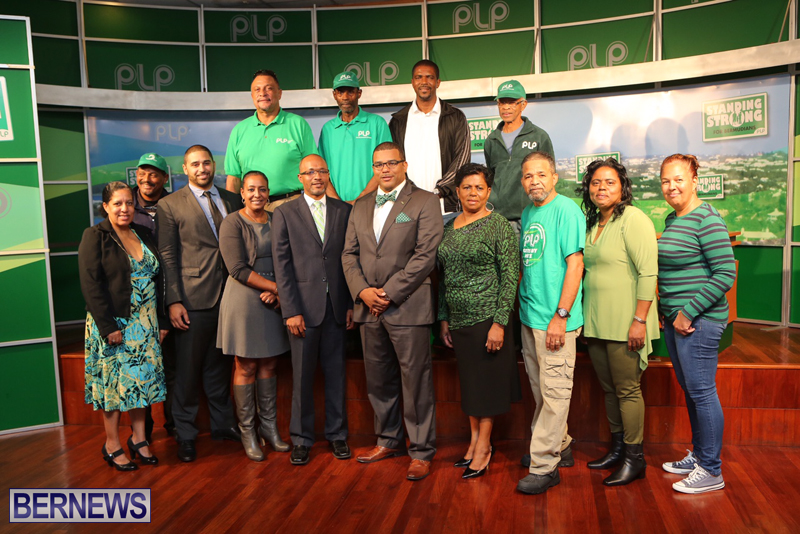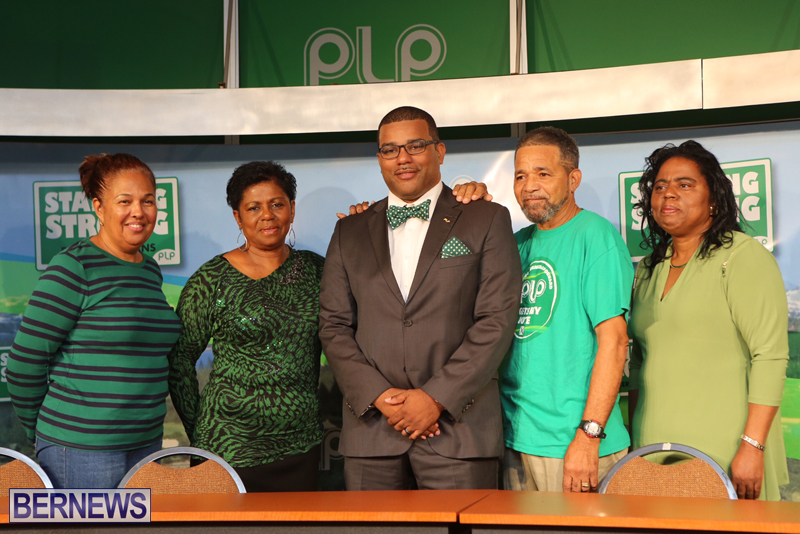 Update 2.10pm: The remarks from Opposition Leader Marc Bean are below:
Good Afternoon to the press and people of Bermuda.

I am pleased to be before you today to announce the Progressive Labour Party candidate for the bye-election that will be taking place in Constituency 13, Devonshire North Central, following the resignation of Mr. Glenn Blakeney, who has retired from public service. Mr. Blakeney has been a champion for the people and given our community a voice. I thank him for his service and commitment to the people of Bermuda, the Progressive Labour Party, and the constituents in constituency 13.

This bye-election is particularly important as every vote will count, and the outcome will speak significantly to whether the people of Bermuda believe in the direction that our country is headed. The PLP have laid out a vision of a Bermuda that provides opportunity for all, cares for and protects our seniors, invests in our youth and protects the rights of Bermudians while maintaining our attractiveness as a business domicile.

This agenda requires a team that is talented, committed and has the ability to deliver. With that said, I would like to present our candidate for the constituency 13 bye-election, who I know is well capable of assisting in making this vision a reality, Senator Diallo Rabain.

As a senate member since 2011, and Opposition Senate Leader since 2012, Senator Rabain has proven to be a dedicated individual, who always keeps the people's interest as his priority.

As a member of the party's parliamentary group, he has been instrumental in shaping policy positions and ensuring that we continue to work and stand strong for the people of Bermuda.

Diallo is a father, husband, business owner, man of integrity, and an inspiration to young people aspiring to make a difference in their community. He has stood and worked for the people, which I am confident he will continue to do once elected to the House of Assembly.

Well capable of speaking for himself, I now turn the mic over to Senator Rabain who will say a few words before we entertain questions.
The remarks from Senator Diallo Rabain are below:
Good Afternoon, Opposition Leader, party officers, members of the media and the people of Bermuda.

As has been announced by the Leader, I have been given the privilege to stand as the Progressive Labour Party candidate for the Constituency 13, Devonshire North Central bye-election.

Before I speak to my viability as a candidate, it would be remiss to not highlight the work of Mr. Glenn Blakeney, the retiring MP who has dedicated over a decade to public service. Not only has Mr. Blakeney been committed to bettering our country, he has also been a strong advocate for the people of his constituency. I thank Mr. Blakeney for his service, and wish him the best as he retires from public service.

With that said it leaves us with the question of why I, Diallo Rabain, should succeed Mr. Blakeney in representing the people of constituency 13?

Since becoming a Senator in 2011, my understanding of the legislative procedures of Bermuda has grown tremendously, my understanding of our community's needs and struggles has expanded, and in turn has helped to fine tune my ability to be a voice of reason and progress.

I am a true believer that there are few higher callings than that of Public service, and to serve your community, not for personal accolades, but because it is the honorable thing to do. This is a calling that requires hard work, community service and spending time genuinely listening to the people of our community and all of these things I will endeavor to do.

As the candidate for the PLP, I represent a party that has committed to working tirelessly to ensure we continue to grow from strength to strength, and represent the interests of the people. The need for this is apparent, as I have begun to meet the members of constituency 13 and hear concerns that resonate with me as a father, husband, small business owner and taxpayer.

I have heard the worries of parents who, like me, want a bright future for their children, and heard feedback on initiatives such as our education agenda that will build a better education system, allowing my daughter and her peers to compete in a rapidly evolving world. I have listened as seniors tell me about health costs and concerns, and assured them that if elected I will be their voice.

I have listened and heard the troubles of the people of constituency 13, and I will advocate for my fellow Bermudians, to ensure their interests are guarded and their shared assets are preserved through the passing of good governance laws. I will work hard to ensure the voice of the members of Constituency 13 is heard, and I will carry myself in a way that is deserving of their support.

I look forward to meeting the remainder of the community in constituency 13, and show myself a worthy candidate to become their MP. I thank you for your time and in advance, your support!
Read More About