The Bermuda Police Service [BPS] is encouraging motorists to celebrate responsibly and to be conscious of driving behavior over the holiday period.
Officer Responsible for the Roads Policing Unit Inspector Robert Cardwell was joined by Bermuda Road Safety Council Chairman Carlton Crockwell and Center for Alcohol and Drug Abuse Prevention [CADA] Chairman Anthony Santucci.
Inspector Cardwell said, "We are now well into the Christmas Season. During this season there is much celebration and festive cheer. However, sadly it is also in this season that statistically we will see life lost on the roads.
"In January this year the Bermuda Police Service rolled out its Road Safety Strategy.
"This strategy has been embraced by every operational unit of the police service, and we have seen some remarkable results. Collisions are trending down in all categories – those are damage only, minor injury collisions, serious injury collisions and fatal collisions.
"The biggest reduction is seen in the number of fatal collisions. To date 6 lives have been lost on the roads. This is the lowest number of road fatalities on the roads since 2002.
"However, in perspective, whilst we celebrate bringing down the number of road fatalities suffered, this is still 6 lives forever wiped away and 6 families that this year will be continuing to grieve throughout the Christmas holidays.
"Much work has been done to calm the roads and the numbers are going in the right direction. However, we also recognize that there is much more work ahead as the entire bad driving culture that has set-in on our roads must be reversed.
"The Road Safety Strategy was rolled out in the light of the alarming statics when we looked at the period 2008 to 2015. In this period 29 lives were lost to gun/gang related violence whilst in the same period 92 lives have been lost on the roads.
"This indicates a person was 3 times more likely to die on our roads than to be killed in a gun/gang crime. It is in the interest of public safety that it became necessary to do something meaningful and something different to address the road fatality problem.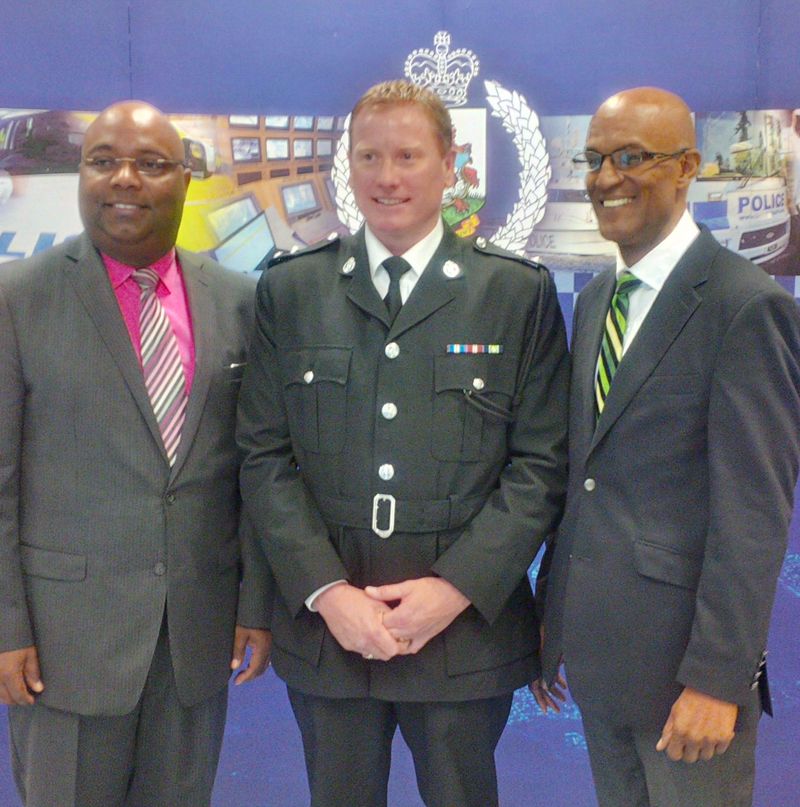 "Our Road Safety Strategy has two main areas of focus that are set out as objectives that we intend to meet.
"Those are Saving Lives and Making the Roads Safer. We are meeting these objectives by ramping up enforcement – citing traffic offenders for traffic offences, and balancing this with a mission to raise awareness of bad driving behavior by increasing our visibility and stopping to engage in conversation minor traffic offenders about their driving behaviour.
"These conversations are recorded by way of issuing a Motorist Advice Notice.
"This year to date 7381 traffic offenders have been cited with court summonses for traffic offences and 2941 minor traffic offenders have been issued with a Motorist Advice Notice.
"Combined this is 10,322 bad driving behaviors that have been addressed. Our use of the Motorist Advice Notice has had positive results.
"We can now effectively measure our performance in meeting our objectives and through feedback from members of the public who have received a Notice, the Notices are having the desired effect.
"Feedback is positive as some of those receiving the notice have explained how thankful they are for being spared a visit to the Courts but have also confirmed that it has changed their own driving behavior and they are more conscious of it.
"Over the holidays, we would like for motorists to take heed of the advice that has been offered by the Minister of Transport, CADA, the Road Safety Council and the Police Service – celebrate responsibly, be conscious of your driving behavior and arrive at your destination safely.
"The life you save might not just be your own.
"The Bermuda Police Service wishes everyone an enjoyable, safe and prosperous Christmas Holiday."

Read More About