Bermuda's Tyler Butterfield kicks off 2016 with the announcement of a new sponsor relationship with running shoe brand On.
Co-founded by fellow endurance athlete Olivier Bernhard, On provides runners with innovative footwear designed to maximize both comfort and speed – critical elements for any triathlete.
"I'm thrilled to be a part of the On running family with so many other world class athletes and with a team behind the brand that understands an athlete's needs," said Mr Butterfield.
"The shoes are truly visionary, pushing the boundaries of running technology to help me run fast while in good form."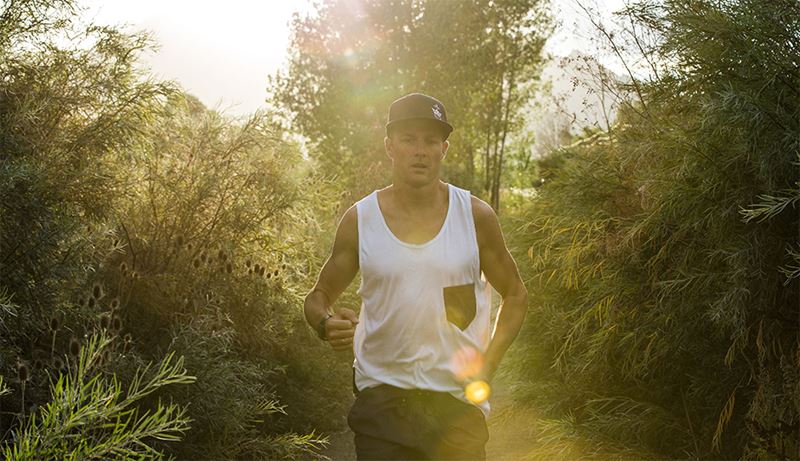 Mr Butterfield, a one-time professional cyclist, has worked hard to prove his equal running talent on triathlon battlefields around the globe. His 2015 performances showcased his running speed and skill, most notably with a 2:48 personal best Ironman marathon at the South American Ironman Championship in Brazil.
Later in 2015, Mr Butterfield proved himself a fleet-footed opponent against the best long-course triathletes in the world at the Ironman World Championship in Kailua-Kona, Hawaii, running from ninth position off the bike to finish fifth place in an overall time of 8:23:09.
In 2016, he will again gear his race schedule toward the world championship in Kona, with numerous half iron-distance races scheduled throughout the season.
"I really enjoy racing frequently and I've found that it suits me to keep a busy race calendar. Knowing that I'm backed by On's Cloud technology gives me that extra bit of confidence to tackle all the challenges that lie ahead, and to continually work to improve my run," says Mr Butterfield.
"I'm excited for my first full season in these amazing shoes! They have already proven themselves with athletes in Kona and at other world class races including the Olympics."
Read More About