In our latest podcast, Bernews talks to Jonathan Starling, who was recently appointed as the executive director of Greenrock, and Eugene Dean, who has been appointed to the charity's board.
They talk about the need for leadership in the area of sustainability, but also how it is everyone's responsibility to do their part.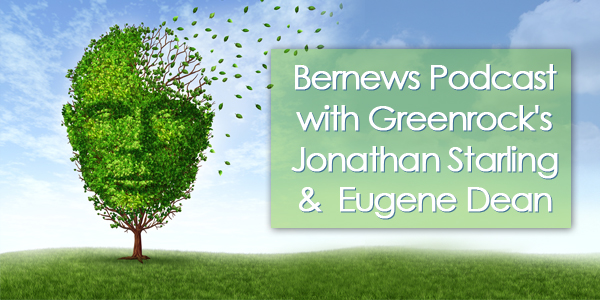 Mr Starling said: "I would like see us do ourselves out of a job. Ideally, change the mind-set so there is no need for an NGO like us."
He added: "I am impressed by the future generations, the youth are more switched on and understand things better than my generation."
Mr Dean says he would like to see the community more engaged and involved adding that most people have a narrow view about sustainability.
He added: "We were very sustainable and we used to be very connected about how we utilised our food and water resources because we were very connected with these things. Now we have a convenience factor that has come in between and created a disconnect."
Bernews' podcasts aim to provide an in-depth look at current affairs, and the text extracts above represent only a small portion of the full interview.
You can also download the episode in MP3 format here, view past podcasts here, and subscribe via iTunes or to our app to download all our podcasts directly to your phone or tablet.

Read More About
Category: All, Environment, News, Podcasts