Patrick Singleton — who represented Bermuda in the Luge and Skeleton events at three Winter Olympics — has been named to a top International Olympic Committee [IOC] post, with the IOC calling him a "very experienced and well respected administrator."
The IOC said, "As part of an ongoing strategy to strengthen the working relationship between the IOC and the World Olympians Association [WOA], the IOC has named five high-profile former athletes to represent the IOC on the WOA's Executive Committee and the WOA has named a new representative on the IOC Athletes Commission and two new members on the WOA Board to strengthen its continental representation."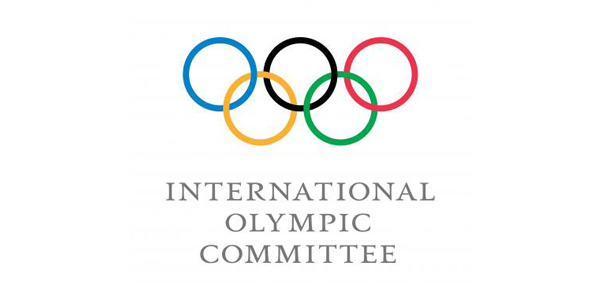 Angela Ruggiero [Ice Hockey, USA], Frank Fredericks [Athletics, Namibia], Pernilla Wiberg [Alpine Skiing, Sweden], Natalie Cook [Beach Volleyball, Australia] and Li Lingwei [Badminton, China] have each been selected to serve on the WOA Board.
Mr Singleton will take over as the WOA representative on the IOC Athletes' Commission for an initial term running through to the 2020 Olympic Games in Tokyo when the current WOA representative Amadou Dia Ba [Athletics, Senegal] finishes his term after the Olympic Games in Rio de Janeiro.
WOA President Joël Bouzou has also appointed Willie Banks [Athletics, USA] and Mikako Kotani [Synchronised Swimming, Japan] to extend the WOA Board's Continental representation.
International Olympic Committee President, Thomas Bach, said, "2015 was an important year in the history of the WOA. Following the successful World Olympians Forum in Moscow and the approval of the new WOA Constitution in October, I am very pleased to see that the integration of the WOA with the IOC is in its final stage.
"Protecting and supporting clean athletes is one of the main pillars of Olympic Agenda 2020. In this respect, the WOA's integration with the IOC is another implementation of the recommendations of Olympic Agenda 2020, it is athletes and Olympians who should and will benefit from this close collaboration."
World Olympians Association President, Joël Bouzou, said, "This is an exciting new chapter for the WOA and I am proud to welcome on board our new Executive Committee members. I am confident each will make a significant contribution to support the ongoing development of the WOA and the role of Olympians in society as we embark on the journey ahead.
"We are grateful for the ongoing support from the IOC and believe that the increased integration of our two organisations in such a meaningful way will reap great rewards for Olympians and have a positive impact on their wellbeing at all stages of their lives."
"I would also like to thank Amadou for his sterling work as the WOA representative on the IOC Athletes Commission and I look forward to continuing working with him on the WOA Board.
"As we forge ever closer relationships with the IOC it is important that we continue to integrate ourselves within the IOC structures while retaining our independence, which is why we have chosen our Treasurer Patrick Singleton, a very experienced and well respected administrator and recent Olympic Games competitor, as our next representative on the IOC Athletes' Commission."
The WOA Executive Committee:
Joel Bouzou, President [Modern Pentathlon, France]
Anthony Ledgard, Secretary General [Cycling, Peru]
Patrick Singleton, Treasurer [Luge/Skeleton, Bermuda]
Alper Kasapoglu, Vice-President [Athletics, Turkey]
Amadou Dia Ba, Vice-President [Athletics, Senegal]
Willie Banks, Board Member [Athletics, USA]
Natalie Cook, IOC Appointed Board Member [Beach Volleyball, Australia]
Nadia Cruz, Board Member [Swimming, Angola]
Frank Fredericks, IOC Appointed Board Member [Athletics, Namibia]
Mikako Kotani, Board Member [Synchronised Swimming, Japan]
Tatyana Lebedeva, Board Member [Athletics, Russia]
Li Lingwei, IOC Appointed Board Member [Badminton, China]
Freida Nicholls, Board Member [Athletics, Barbados]
Angela Ruggiero, IOC Appointed Board Member [Ice Hockey, USA]
Malav Shroff, Board Member [Sailing, India]
Pernilla Wiberg, IOC Appointed Board Member [Alpine Skiing, Sweden]
Read More About