This week the World Anti-Doping Agency [WADA] turned down Russia's appeal for reinstatement after meeting in Seoul.
According to Inside the Games the Russian Anti-Doping Agency [RUSADA] has been suspended by WADA since a report they commissioned in 2015 had found evidence of state-sponsored doping and accusing it of enabling rather than catching drug cheats.
Former Bermudian Olympic athlete, Patrick Singleton, now serving as treasurer on the World Olympians Association's [WOA] executive committee and representative on the International Olympic Committee [IOC], attended this week's meeting in Seoul.
This decision by WADA means there is now serious doubt over whether Russia will be allowed to compete under its own flag at next year's Winter Olympic Games in Pyeongchang.
Patrick Singleton, IOC AC member on the WADA Foundation Board with WADA's President Sir Craig Reedie: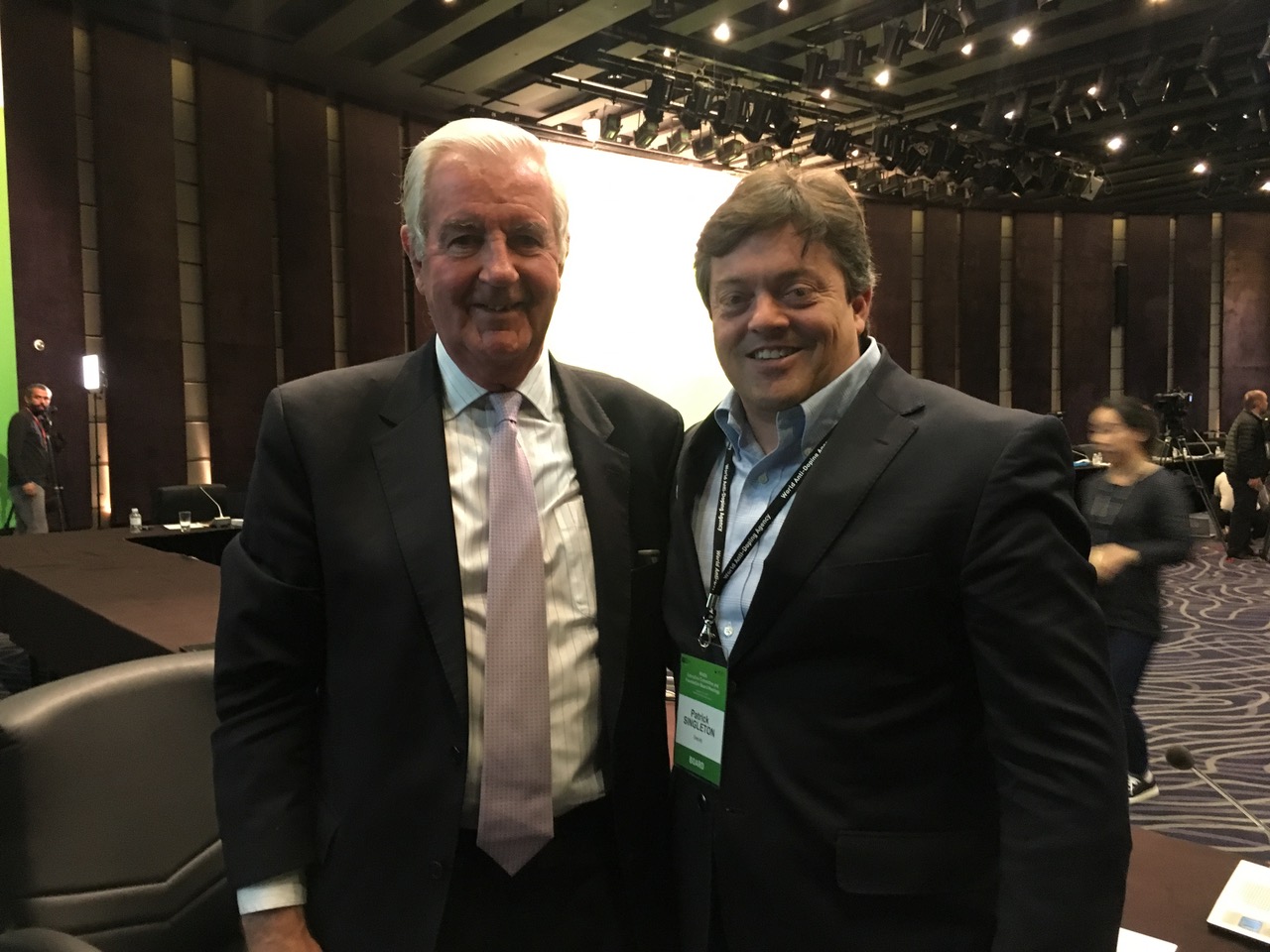 According to the Guardian, "Russia has been under threat of an Olympic ban ever since Professor Richard McLaren's independent investigation found evidence to support the claims by Dr. Grigory Rodchenkov, the former chief of the Moscow lab, that Russia doped hundreds of athletes, in 30 sports, between 2011 and 2015.
"The doping programme helped Russia win medals at London 2012, the 2013 World Athletics Championships in Moscow and most notably at the 2014 Winter Olympics in Sochi. The next key date is 5 December, when the International Olympic Committee's executive board meets in Lausanne to decide what involvement, if any, Russia should have in Pyeongchang."
As the the WOA representative on the IOC Athletes Commission, Singleton will also be intimately involved in these upcoming decisions.
Patrick Singleton at the WADA Foundation Board Meeting in Seoul: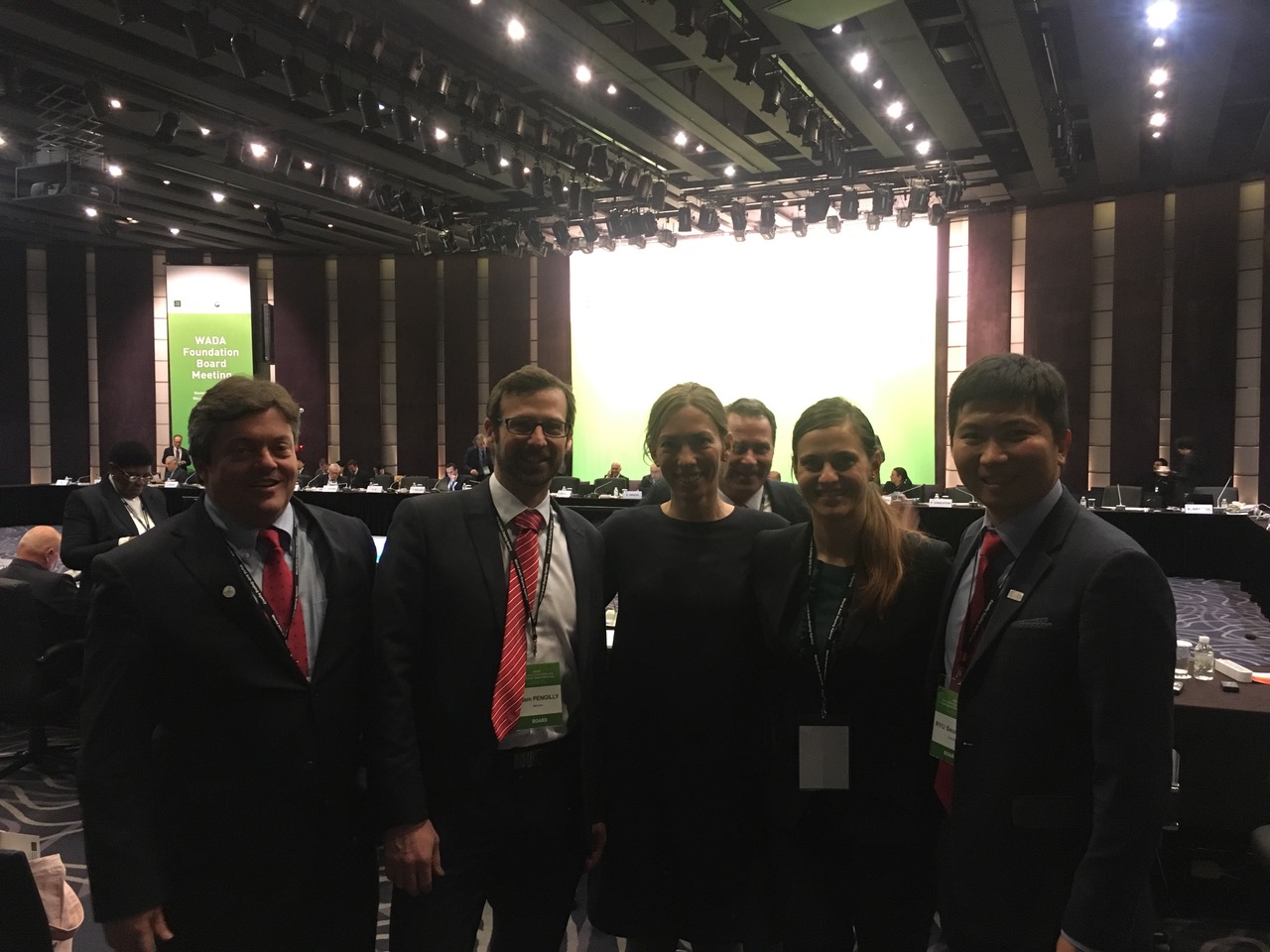 Singleton, a three-time winter Olympian, represented the island in luge in 1998 and 2002 and in skeleton in 2006.
In January 2016, he was then appointed as the WOA representative on the IOC athletes' commission for an initial term running through to the 2020 Olympic Games when Amadou Dia Ba, who presently holds the post, finishes his term after the Olympic Games in Rio de Janeiro.
He also serves as the treasurer on the WOA's executive committee and credits his successful athletic career for his latest appointment.
With regard to the Russia's WADA suspension, the Guardian went on to report: "There are several sanctions possible, ranging from a repeat of the limited punishment Russia faced at last summer's Rio Games, to allowing only carefully vetted, "neutral" Russians to compete.
"That is the option the International Association of Athletics Federations took in November 2015 and that sanction remains in force, while the International Paralympic Committee completely banned Russians from the Rio Games.
"Russian sports leaders, however, have made it clear they will boycott Pyeongchang if athletes are forced to compete as neutrals, which would mean no Russian anthem, flags, uniforms, place on the medal table or role in the opening and closing ceremonies."
Read More About