KPMG has been named a Leader in the Forrester Research Inc. report, The Forrester Wave™: Information Security Consulting Services, Q1 2016 achieving the highest score for current offering and strategy [tied].
"KPMG has moved cyber security to the heart of its business," according to the Forrester Research report authored by Martin Whitworth. "KPMG recently listed cyber security as one of its six strategic growth initiatives. To bolster this commitment, the company has increased and deepened its range of services, investing heavily in R&D and acquisitions."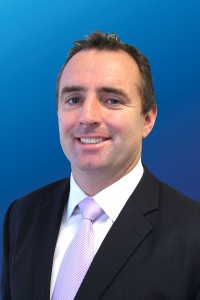 "We are in a constant state of innovation and investment to serve the evolving needs of global business and, not surprisingly, cyber preparedness is one of the most common issues that our clients are grappling with," said Tom Kelly, Managing Director, KPMG in Bermuda. "KPMG has made significant investments, both in terms of acquisitions and recruiting highly talented cyber professionals, to ensure we can help our clients meet every challenge and capitalise upon every opportunity."
In the past 16 months, KPMG firms have made five significant cyber acquisitions around the world including First Point Global, a leading identity and Access management [IAM] consultancy operating in Australia; Qubera, also an IAM operating in the USA, UK and India; P3 Consulting, a Frankfurt-based security boutique consultancy; Trusteq Oy, a Finnish business which also specialises in IAM services and security transformation and ZINK Security, a leading intelligence and digital surveillance firm in Spain. In addition, the cyber security leadership has been bolstered by partner hires from competitors, as well as a wide range of internal senior level appointments.
KPMG's global investment fund, KPMG Capital, also recently took an equity stake in Norse Corp., a leader in live attack intelligence which helps companies pre-emptively block cyber-attacks, track emerging threats and detect compromises.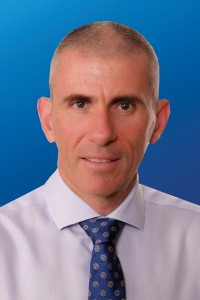 "Cyber is perhaps the most unpredictable risk there is," said Chris Eaton, Cyber Security Lead at KPMG in Bermuda. "And while security breaches pose a significant problem for businesses, the impact of cyber is likely to grow exponentially as connectivity, robotics, and AI become more pervasive. In our work with clients across Bermuda's Financial Services industry, we are consistently hearing that cyber security is no longer simply a technology issue; it has evolved into a political, economic and social issue as well. The topic of 'Cyber Security' will clearly dominate boardroom discussion in 2016, and beyond."
The Forrester report also mentions that, "KPMG has a clear view of the relevant security issues for business executives and technicians." This is backed up by the findings of the KPMG Global CEO Outlook survey, a study of 1,200 of global chief executives, which revealed that only half of respondents said they were fully prepared for a future cyber event.
According to the Forrester report: "[Clients] identify strategic advice, subject matter expertise, flexibility and adaptability and delivery of commitments as being strengths for KPMG. Larger clients also praise the company's ownership of the I-4 organisation, as an excellent peer-to-peer networking opportunity outside of consulting engagements."
Read More About