People are being urged to sign up for one of two fun cycle rides – and help raise money for charity. On Friday [Feb 5] representatives from the Family Centre and Colonial will be at the lobby of the Colonial offices on Reid Street accepting entrants to the Cycle 4 Change event taking place this weekend.
There are two events – the Elite Ride that starts in Dockyard at 9.30am on Sunday and the Family Ride, which is starting at the Arboretum at 10am, also on Sunday. Both end at Ferry Reach in St. George's.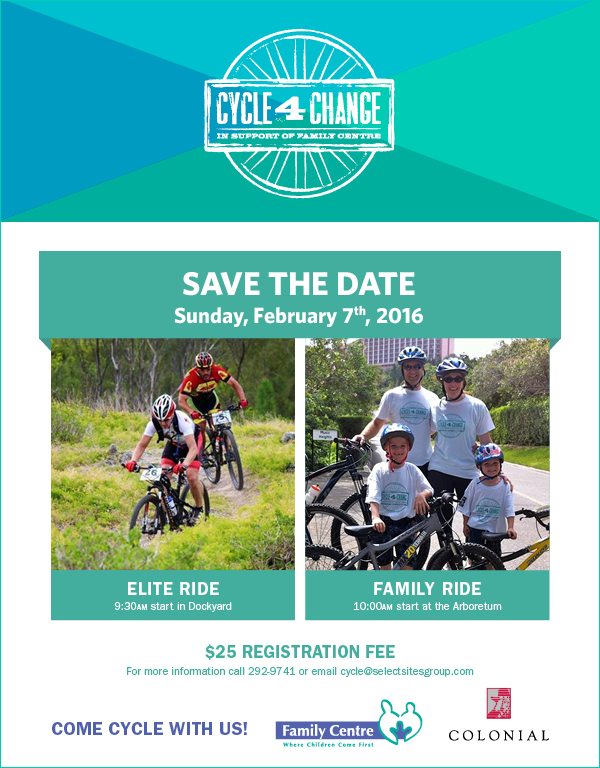 Kathy Perry, a spokesperson for Colonial which is sponsoring the event, said: "Representatives from the Family Centre and Colonial volunteers will be at the lobby of our offices from 10am to 4.30pm and we hope that as many people come and register as possible.
"This is a great way to have fun and raise money for a very worthy cause and we at Colonial are delighted to be able to sponsor this event and to support the Family Centre."
As well as registering on Friday, people can also call 292 9741 or email cycle@selectsitesgroup.com.

Read More About