Bermudians Kim Carter, Philip Mason, Cory Powell and Kevin Horsfield took time out from their charitable Panama Ultra Trail Challenge training ride on Sunday [Jan 20] to do a bit of roadside cleaning along Harrington Sound Road.
A spokesperson said, "With helpful coordination from Anne Hyde of KBB they were able to collect 13 bags along just a 100 yd stretch of road, then continue on with their ride."
Kevin Horsfield, Kim Carter, Cory Powell, and Philip Mason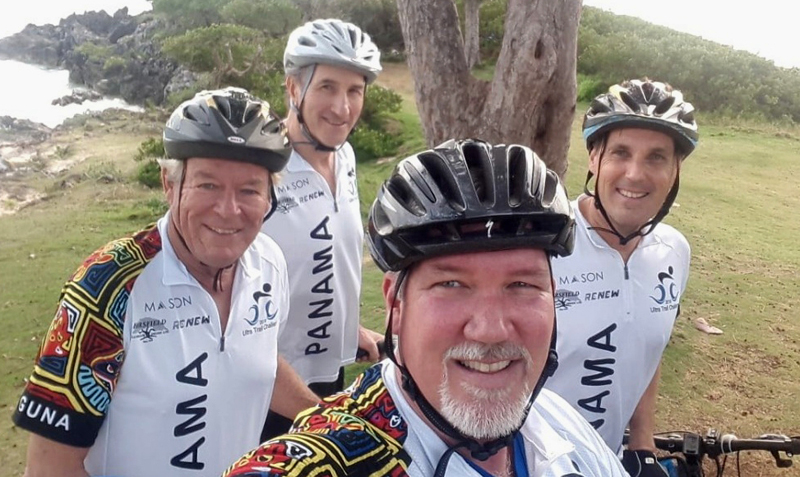 "This is the second annual trek across Panama to raise funds for The Abolish Foundation. Through their GoFundMe campaign, the group of friends hope to raise enough this year to continue the efforts of this non-profit organisation to help bring an to end modern day slavery. The foundation also provides life changing prosthetics to children who have suffered devastating injuries, forced to work long hours in unsafe conditions."
Philip Mason and Kevin Horsfield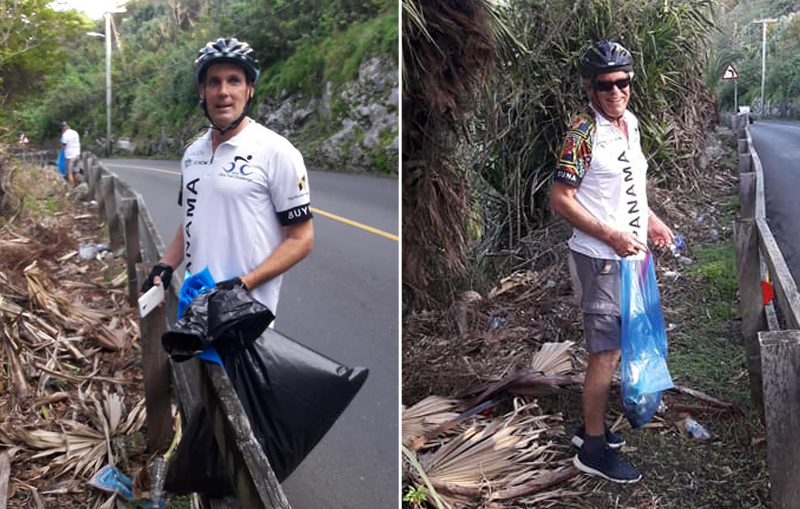 "The team's route doesn't follow the simple and straightforward flat Panama Canal, but starts well east of Panama City. They plan to dip their toes in the Pacific Ocean at sunrise before travelling up into the San Blas Mountains, through a cloud forest and then down onto the white sandy beaches of San Blas islands on the Atlantic side.
"Along the way they must travel through the indigenous Guna tribe lands and to do so requires permission from the Guna chiefs. Last year's ride was the first time the Guna chiefs allowed cyclists to ride the hilly, winding route as it was consider far too dangerous for pedal bikes."
Kim Carter, Kevin Horsfield, Cory Powell, and Philip Mason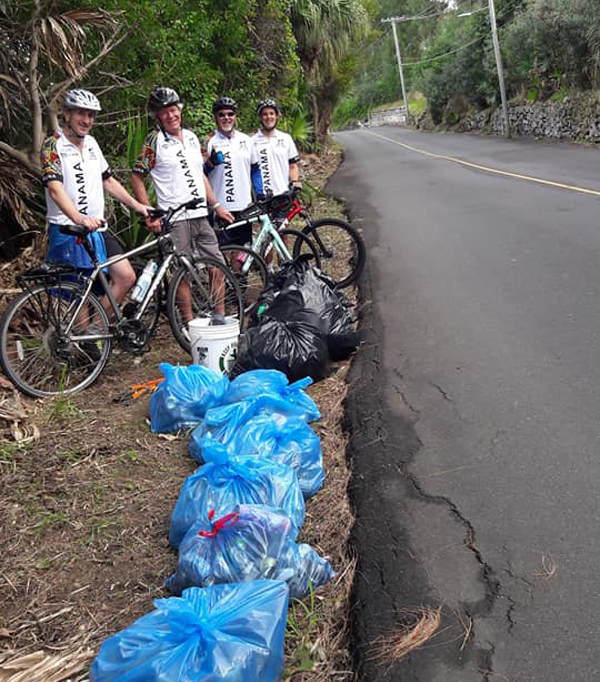 "The distance is not excessive by cyclists' standards at slightly less than 50 miles from start to finish but the slope of the hills up and through the San Blas Mountains frequently exceeds 35 degrees with many sections of the route eroded during the rainy season's torrential downpours. The 90 degree heat and sweltering humidity make this a challenge worthy of the group's bucket list."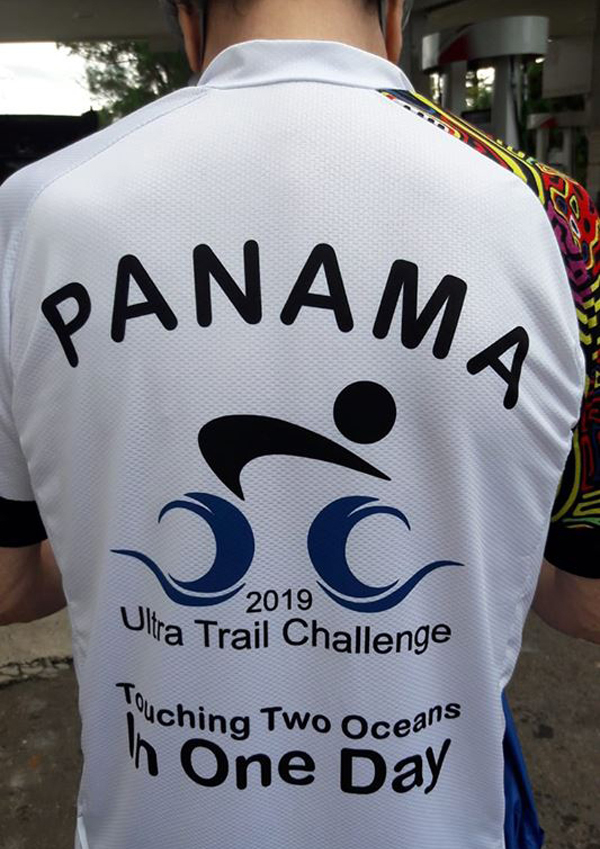 "It's like riding two dozen Billy Goat Hills, one after the other," says Kim Carter. "It's the thrill of touching two oceans in the same day under your own power that challenges us to return each year and if we can help raise funds for a worthy cause, then all the better."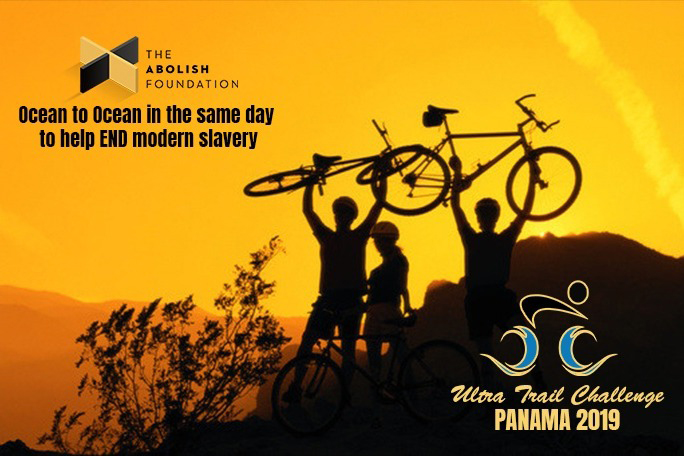 "The riders cover all of their own expenses allowing 100% of donated funds through their GoFundMe campaign to benefit The Abolish Foundation. Corporate sponsorship for this year's trek was provided by Mason and Associates Ltd, Renew Ltd and Horsfield Landscaping & Design Ltd but the campaign remains open to receiving additional support. Please consider helping their efforts by visiting the GoFundMe website to learn more."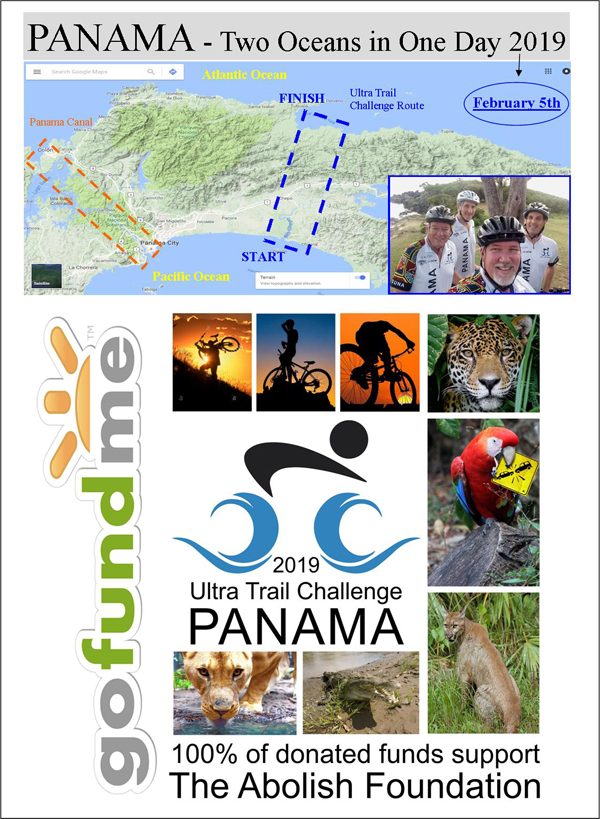 Read More About