The Family Centre's 'Cycle for Change' event, sponsored by Colonial, will take place on Sunday, February 7 starting at 9.30am from two locations.
The event will accommodate long distance riders and a leisurely family ride alternative, and participants can choose between a Royal Naval Dockyard or Arboretum/Devonshire start location; the event is also sanctioned as a practice ride for the upcoming XL Catlin Middle-to-End that takes place on Saturday, May 7.
Road marshals will be present throughout the ride, as well as water stops, restrooms, and lemonade refreshments with musical entertainment at the finish line at Ferry Reach.
"We try to hold events that bring families together for quality time," said Family Centre Executive Director, Martha Dismont. "We first held the Cycle for Change in November 2012 and we were joined by families, school groups and groups of friends who came out and enjoyed a pleasant a ride on the Railway Trail to Somerset Bridge.
"The ride on February 7 will be our fifth event and we are grateful to Colonial for their continued support. Members of the Fat Tire Massive cycling club have embraced our cycling event and made a big difference in fundraising since that first ride in 2012."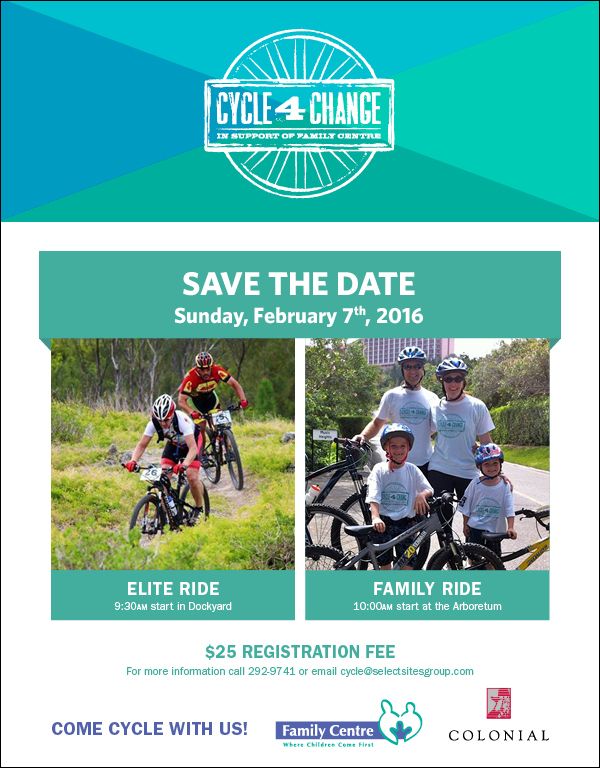 "In 2015, nearly $8,000 was raised and the top two fundraisers, Kaden Hopkins and Matthew Oliviera, were young adults raising money to help kids in need with therapeutic services. Matthew and Kaden, along with Dylan Hill and Robin Horsfield are the rising competitors in mountain bike racing in Bermuda."
A spokesperson said, "Cycle for Change is a unique family oriented cycling event that encourages quality family time and healthy living. This event promotes the importance of wellness through exercise and encourages families to spend time together.
"The 2016 cycle route passes over the newly opened Bailey's Bay Bridge and a particularly scenic stretch of the Railway Trail through Crawl. There is a road ride component also, coordinated by Chris Roque."
Naz Farrow, COO-Health at Colonial, said, "Colonial Medical is thrilled to be supporting this healthy and fun family event which has the added bonus of raising funds for the Family Centre. It lines up with so many aspects of our Wellness Program – getting active, engaging friends and family members and contributing to the community."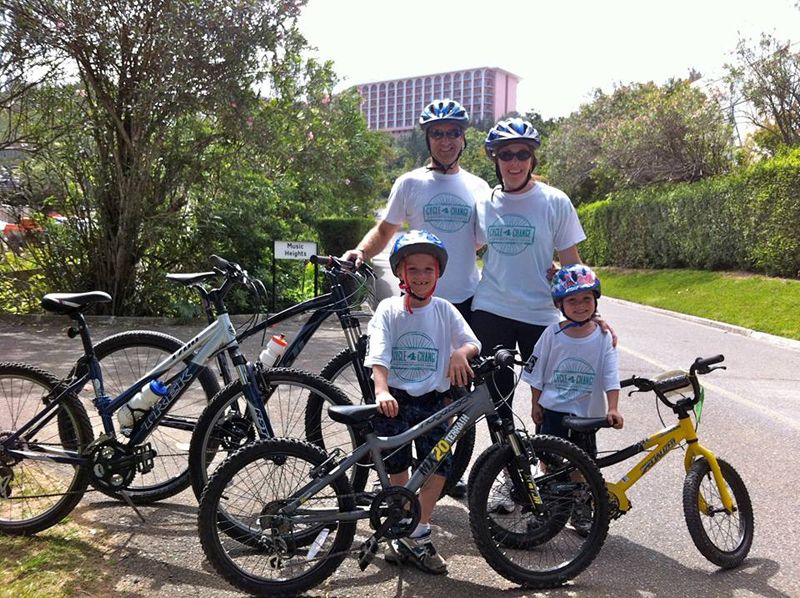 "We encourage families to sign up and get pledges. If you're unable to participate in the ride, we hope you will make a donation."
Donnie Francis, a Family Centre board member, said, "As a new board member, I particularly like the fact that Family Centre plans events like Cycle for Change to get families out to explore the island and spend time together. It's Super Bowl Sunday so I'll get in some great exercise and be able to sit back and enjoy game snacks later."
A registration fee of $25 per person supports the charity and includes a choice of a backpack or water bottle and a t-shirt. The Family Centre says that it hopes that each cyclist/family will make an effort to raise at least $50 in pledges on top of the registration fee.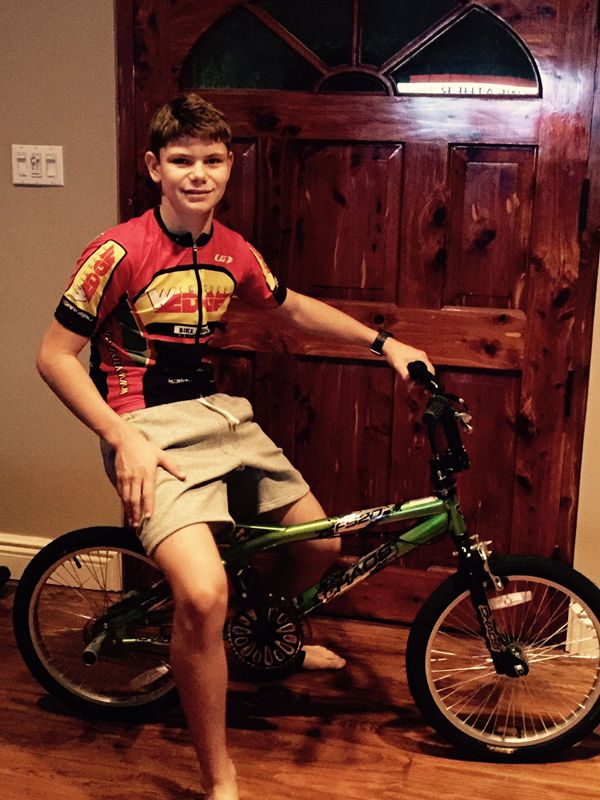 Pledge sheets are available and every cyclist that raises $100 or more in pledges will have their name entered into a draw for a weekend stay at the St George's Club.
The Cycle for Change is supported by Winner's Edge, Bicycle Works, Social Cycles, Coldwell Banker, Select Sites Group, Paget Lion's Club, Trunomi, PowerAde, the Bermuda Parks Department, Pure Water, Fat Tire Massive and Colonial; those who don't own a cycle but wish to participate are encouraged to call Smatt's Cycles at 295-1180 and inquire about the 'Cycle for Change' rate.
Don't own a cycle but wish to participate? Call Smatt's Cycles at 295-1180 and ask for the Cycle for Change rate.
Registration and pledge forms are available online [here [PDF] and [here [PDF] respectively, and also from Winner's Edge, Social Cycles, Bicycle Works, and Family Centre; it is also possible to register on-line at racedayworld.com.

Read More About