The Bermuda Arts Centre is getting set to present its monthly show, titled "Green," with a showcase of "everything and anything green," including an inside-out garden and accompanying art.
A second show, dubbed '6×6=$66,' will open on Sunday, March 13, raising funds through art sales.
A spokesperson said, "We are in gratitude of our sponsors for this show Sousa's Garden Centre. They have kindly donated plants and pots to truly turn the Bermuda Arts Centre into a very Green Affair. We are anticipating a beautiful inside-out garden enhanced by the Green Art on our walls.
"Our member artists again have come through for this show with a variety of media and thoughts on the subject. If you appreciate the beauty of Bermuda's Flora and open spaces, then this show should not be missed. The show will run until April 15.
"The second show opening alongside 'Green' is our '6×6= $66,' a fundraiser for the Bermuda Arts Centre. All of our work in this show has been donated by not only our member artists, but artists that have heard about the show and have donated paintings to help support us."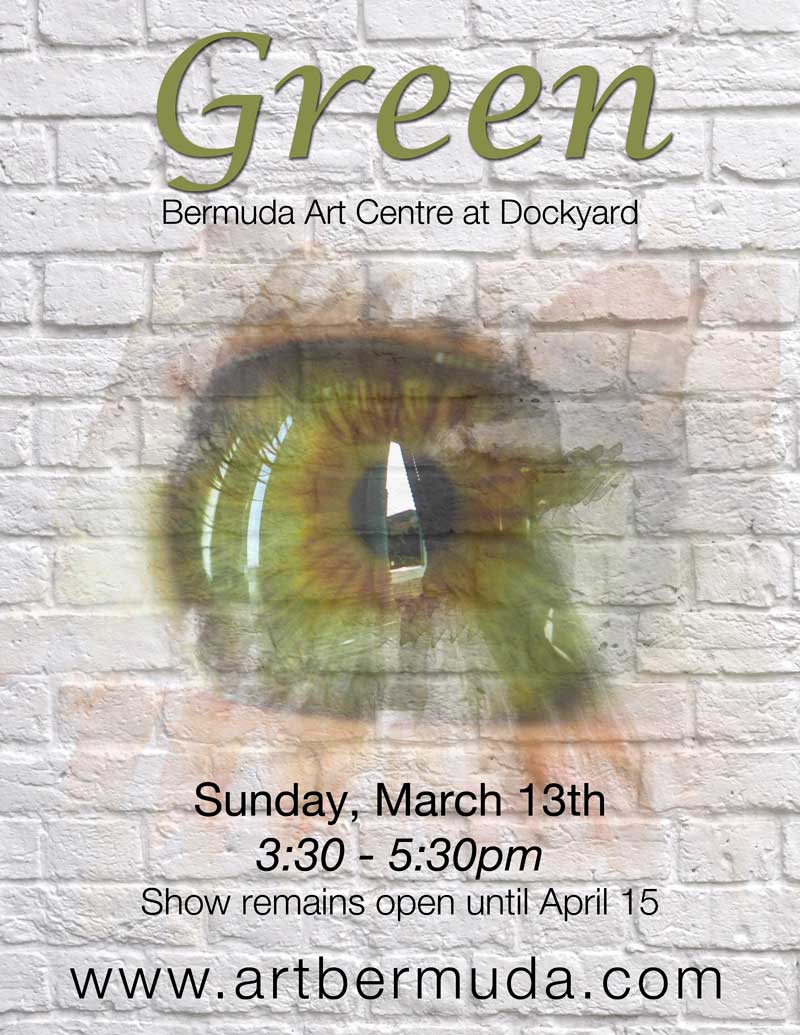 "The entries into this show has been overwhelming. There are over 100 pieces of art to choose from, and all are sold unframed and 6" x 6" in size. The Bermuda Arts Centre would like to send a huge thank you to all the Artists of Bermuda for supporting this show.A thank you for supporting and believing in us.
"Every piece in the show is 6″ x 6″ and every piece will sell for $66. The artwork will never have been seen before as all artists are painting specifically for this show. There will be no pre-sales for the show and the opening reception will be from 3.30pm until 5.30pm on March 13. Proceeds will go to the Bermuda Arts Centre.
"The show will remain open until April 15th and admission is free. If you would like to see pictures of our upcoming 6" x 6" show, they can be viewed online."
The Arts Centre is open daily from 11.00am until 4.00pm [closed Mondays through March], with hours extending to 10.00am to 5.00 daily as of April 1.
For more information, contact artcentre@logic.bm, call 234-2809, or visit the website.

Read More About
Category: All, Entertainment