The Bermuda Lawn Tennis Association [BLTA] will see its 2016 Commercial Tennis League tee off from April 25 to July 27, with weekly fixtures arranged for each team, with each fixture consisting of five matches.
The fixtures include mens and ladies doubles and singles, and mixed doubles, with games starting at 6.00pm. The entry fee is $750 for the first team and $700 for each additional team from the same organization.
A spokesperson said, "The BLTA Commercial League is a corporate tennis league designed to promote and provide to tennis to Bermuda's many businesses and corporations.
"The league starts on April 25th and runs to the end of July with weekly fixtures arranged for each team. The fixtures will consist of 5 matches for each fixture. There is Men's and Ladies Singles, along with Men's, Ladies and Mixed Doubles."
For entry forms or more information, visit the BLTA website or call the BLTA office at 296-0834.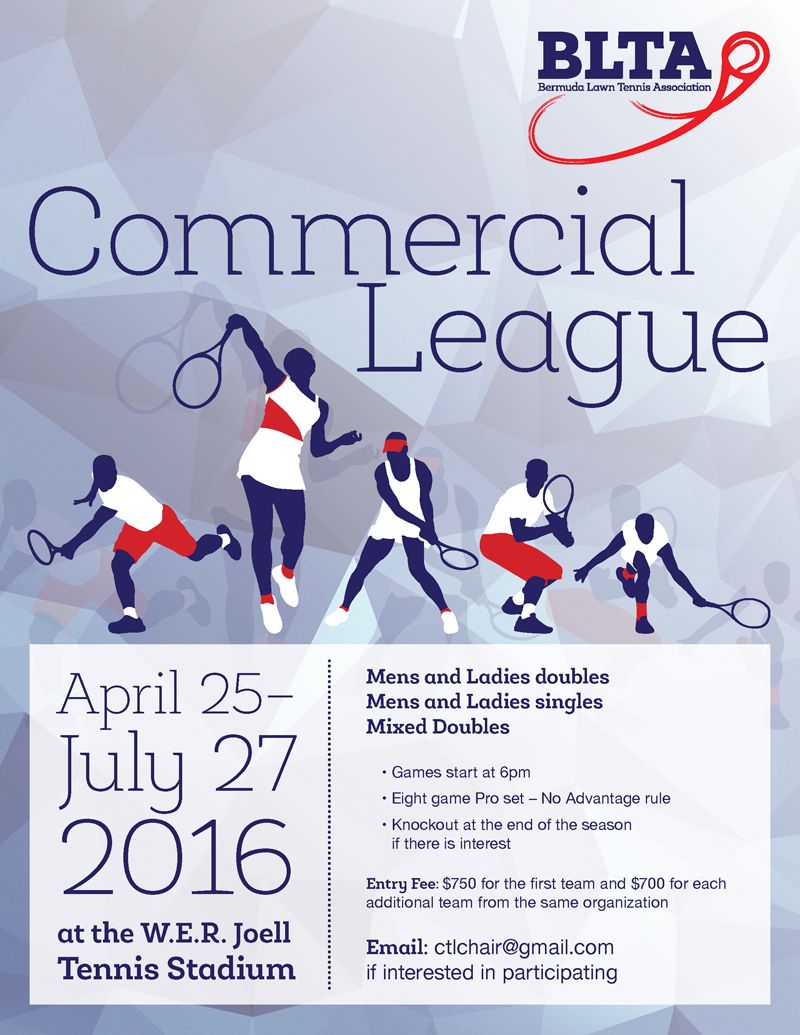 Read More About