Artemis Racing has entered into a sponsorship agreement with Argo Group, an international underwriter of specialty insurance products in the property and casualty market.
The agreement welcomes Argo Group as an Official Partner of the team, with its logo to adorn Artemis Racing America's Cup boats and team clothing at events from the New York Louis Vuitton America's Cup World Series onwards [May 7–8, 2016].
Under the agreement, Argo Group is also the Official Insurance Partner of Artemis Racing.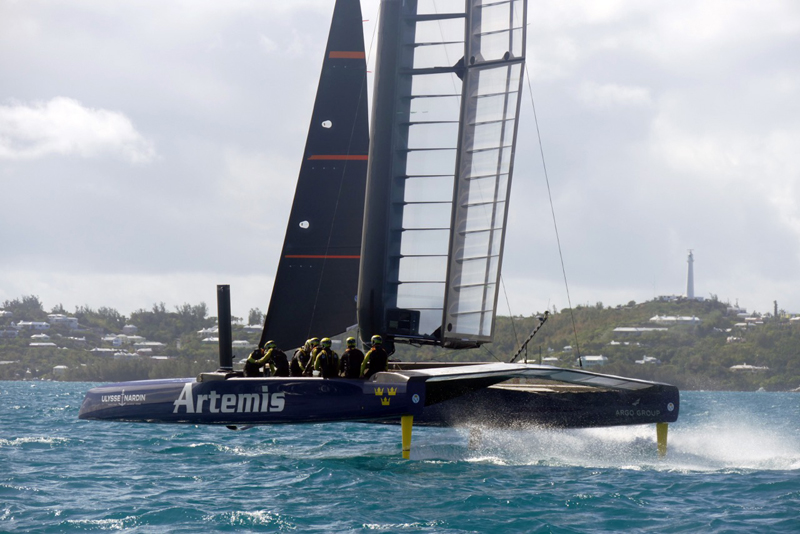 Argo Group CEO Mark E. Watson III, commented: "Our shared values of innovation, teamwork, courage and commitment make Artemis Racing and Argo Group an ideal match. I'm proud to partner with a team resolved to excel in these prestigious events while deeply respecting the environment.
"This respect is on full display at their impressive base at Morgan's Point, a high-tech centre thoughtfully designed to minimize strain on the island's natural resources.
Artemis' Iain Percy & Argo Group CEO, Mark E. Watson III. Photo by Ian Roman.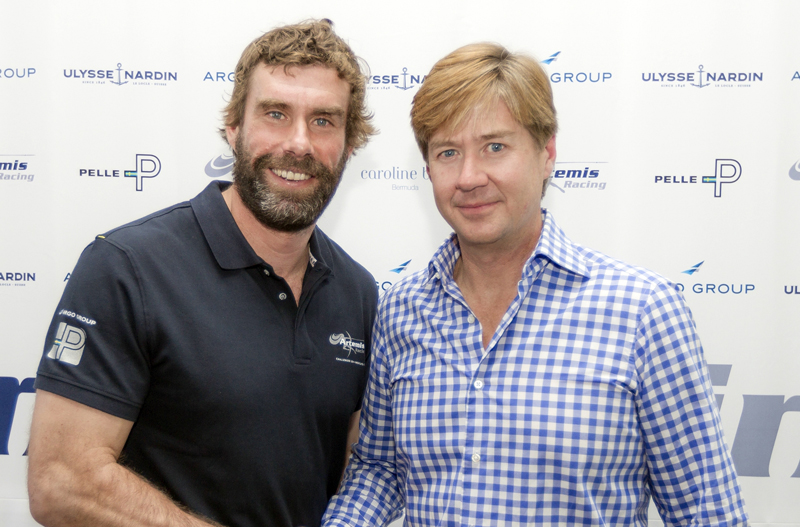 "We are excited to work with Artemis Racing and particularly pleased to be involved in a series that will see the best sailors in the world compete right here in Bermuda during the 35th America's Cup."
Team Manager of Artemis Racing, Iain Percy, said, "It's fantastic to have Mark and his team join our challenge to win the oldest trophy in international sport. Argo Group has a proud maritime heritage, and the company's values and ambition very much match our own.
"Announcing this sponsorship after opening our new base, and beginning two-boat testing here in Bermuda, gives us great momentum at the start of this incredibly important year."

Read More About