The Butterfield Bermuda Grand Prix is set to be held from April 15 through April 17, with the three days of cycling action to include a time trial, a road race, and the Hamilton criterium.
The time trial will be held at King's Square in St. George's on Friday, April 15 from 6.00pm to 8.00pm, while the road race will be held in Southside, St. David's on Saturday, April 16 from 7.30am to 10.00am, and the Hamilton criterium will be held on Front Street on Sunday, April 17 from 9.00am to 12.00pm.
A poster for the event says, "A three-stage race over three days will showcase Bermuda's best cyclists, alongside international competitors.As the lead sponsor for the seventh consecutive year, Butterfield is proud to support the Bermuda Bicycle Association with this world class event."
For more information, email info@bermudabicycle.org.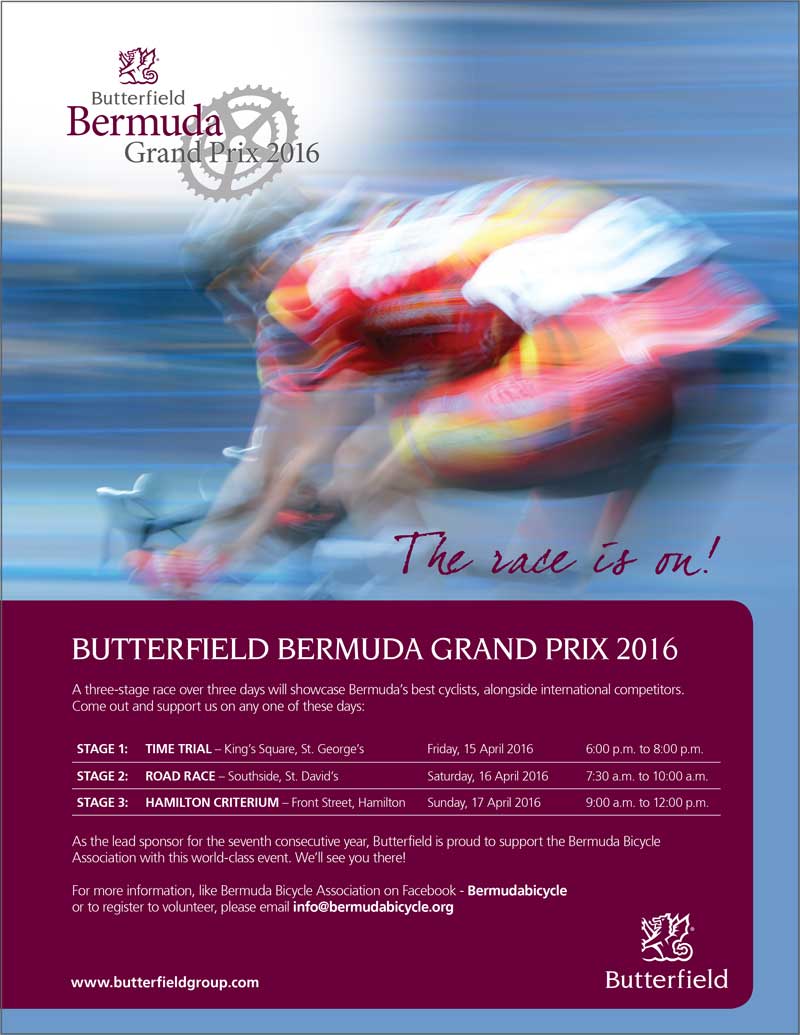 Read More About