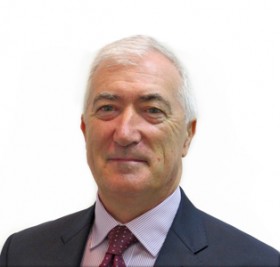 Harneys announced that global corporate and insurance lawyer Michael Skrbic has joined as Counsel in its Bermuda office, effective 4 April 2016.
Mr. Skrbic has over 25 years' experience in insurance and banking law gained in London, Hong Kong and Bermuda. He has held senior positions at major insurers including ACE Group and Zurich Financial Services; investment banks Dresdner Kleinwort and Commerzbank; and international law firms including Kennedys Law LLP and CMS Cameron McKenna.
Mr. Skrbic's practice covers corporate insurance, reorganisations, insurance linked transactions, life and general insurance and reinsurance, risk funding and transfer solutions, derivatives, fund and ISDA documentation, UK regulatory and compliance issues including Solvency II,joint ventures, credit restructuring, investment funds, and investment banking transactions.
He has litigated numerous high value commercial insurance and banking disputes in the High Court, Court of Appeal, and the Privy Council. His clients include insurers, reinsurers, intermediaries and international financial institutions.
Mr. Skrbic has significant experience in the Bermuda market, having advised on the formation and reorganisation of Bermuda [re]insurance corporate groups, special purpose vehicles, captives, segregated account companies, and corporate administration of Bermuda domiciled insurance corporations at Appleby, before being recruited by ACE Insurance Bermuda as Vice President / Legal Counsel of their Bermuda "AA" rated capital markets subsidiary, ACE Capital Re International.
When previously in Bermuda, Mr. Skrbic was involved in the early development of the CAT Bond market and continued to develop innovative risk transfer structures through Bermuda following his return to London.
Mr. Skrbic joins Harneys from Kennedys Law LLP, where he was a Partner in the London and Hong Kong offices. Prior to that, Mr. Skrbic held various roles, including launching and heading the London office of Peterson & Ross, a specialist Chicago/New York-based insurance law firm; and heading the Hong Kong Insurance Practice of what is now CMS Cameron McKenna, which he developed into one of the largest [re]insurance practices in Hong Kong.
Sarah-Jane Hurrion, Managing Partner of Harneys Bermuda, commented: "Michael has a wealth of international relationships in the ILS market, as well as with financial institutions and [re]insurance companies in Asia.
"The addition of Michael adds significant depth of expertise and further strengthens our leading corporate, insurance, and investment funds practices, led by Michael J. Burns. Harneys is committed to building a leading full-service Bermuda legal and fiduciary services practice in Bermuda, and we are delighted to welcome Michael to the team."
Michael Skrbic, Counsel at Harneys Bermuda, commented: "It is an exciting time to join Harneys, who are actively growing in Bermuda. In the past few years the firm has also developed into one of the largest offshore law firms in Hong Kong. Combined with Singapore, Tokyo and Shanghai offices, Harneys has a strong presence in Asia, which drives a significant amount of business to Bermuda.
"I look forward to bringing my Asia and ILS market knowledge and expertise to bear in Bermuda as the ILS market continues to mature here, and in turn boosts Harneys' insurance and corporate practice, and other areas such as asset management."
In its first 6 months in Bermuda, Harneys has grown to more than 22 staff with nine lawyers, launched a Fiduciary practice, and continued to attract local talent, and said they plan to announce additional hires in Bermuda in the coming weeks and months.

Read More About