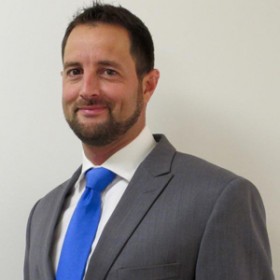 Harneys announced that the hire of Aaron Burrows [pictured] in its Bermuda office as it continues to grow on the island.
Mr Burrows, a Bermudian, joins Harneys from KPMG, where he most recently held the position of Senior Manager in the firm's Advisory Group.
Over a nearly 12 year career with KPMG in both audit and advisory, Mr Burrows has experience serving clients in the financial services, retail, real estate and public sectors.
He has also worked for the Bermuda Hospitals Board, where he was seconded from KPMG to work on the King Edward VII Memorial Hospital Redevelopment Project, Bermuda's first Public-Private Partnership [PPP].
While at KPMG, Mr Burrows worked for four years in the firm's London office, focusing on financial services restructuring engagements, including insurance and funds restructuring and the UK's first special administration under the UK's special administration regime.
During his career, Mr Burrows has built strong relationships in the financial services industry both locally and abroad.
He joins Harneys as Financial Controller and will also work as Business Development Manager for the Bermuda office as the firm continues to build business with key financial services stakeholders both on island and internationally.
Sarah-Jane Hurrion, Managing Partner of Harneys Bermuda, commented: "Aaron has over ten years' experience focused on financial services and we are pleased to welcome him to Harneys as we continue to grow and broaden our team."
Mr Burrows' hire is one of a slew of recent hires for Harneys globally. Earlier this month, the firm announced 10 lawyer hires across its Singapore, Cayman and BVI offices and the relocation of a senior funds associate to its London team as part of a year of strong growth.
In Bermuda, Harneys continues to increase its profile and recently joined the Bermuda Stock Exchange as a Listing Sponsor. The firm said they plan to announce additional growth in Bermuda in the coming weeks and months.
Read More About