Premier and Minister of National Security Michael Dunkley and Junior Minister of National Security Sen. Jeff Baron paid a visit to the Police Comops Headquarters in Prospect for an update on the CCTV monitoring centre on Thursday [April 28].
During the visit civilian operators demonstrated the system and Supt. James Howard provided an operational overview of the security monitoring system, including its features and functions. In an effort to demonstrate the system's use, a mock situation involving a report of a suspicious vehicle took place.
The scenario involved a report of a suspicious vehicle near the round-a-bout at Crow Lane with CCTV operators zeroing in on the suspect vehicle and witnessing the transfer of a "suspicious" package.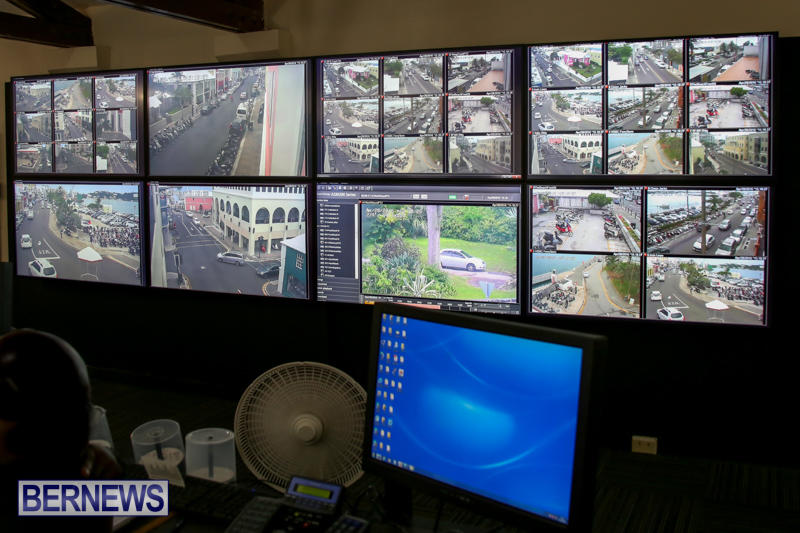 The vehicle was followed into the city using the many CCTV cameras available until it came to a stop behind City Hall. An unknown male approached the vehicle and retrieved the "suspicious" package with Police swiftly moving in to "apprehend" the suspects under the command of Inspector Joseph who was present in the CCTV monitoring centre.
Read More About
Category: All, Crime, News, technology, Videos