[Updated] The police have released CCTV images from the armed robbery at the St David's Variety store on Wednesday night [Feb 6].
The store owner and his daughter were working at the time, and the masked man entered the store at about 9.30pm wielding a gun and demanding cash before escaping on foot.
The CCTV image below was released by the police: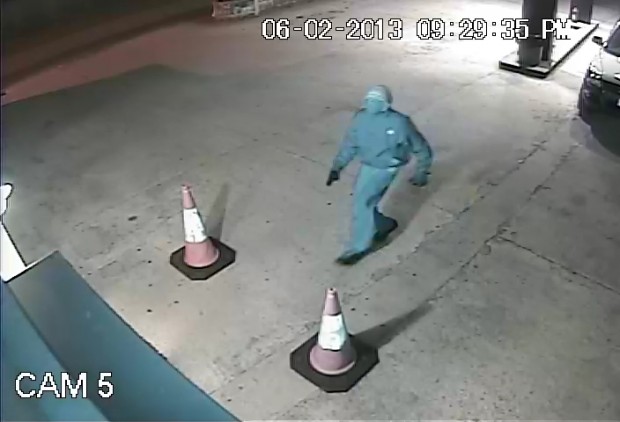 Second CCTV image released by the police: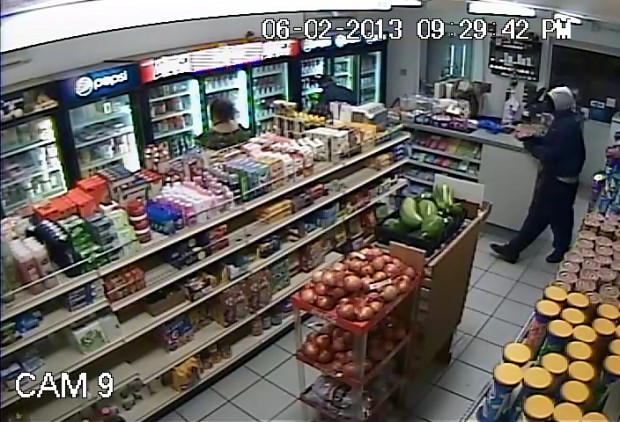 Third CCTV image released by the police: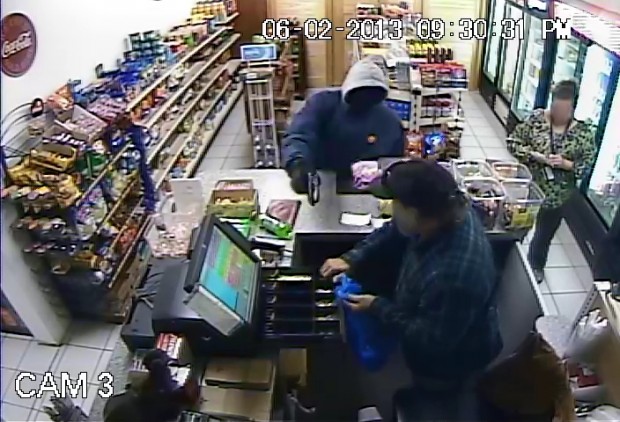 Fourth CCTV image obtained separately: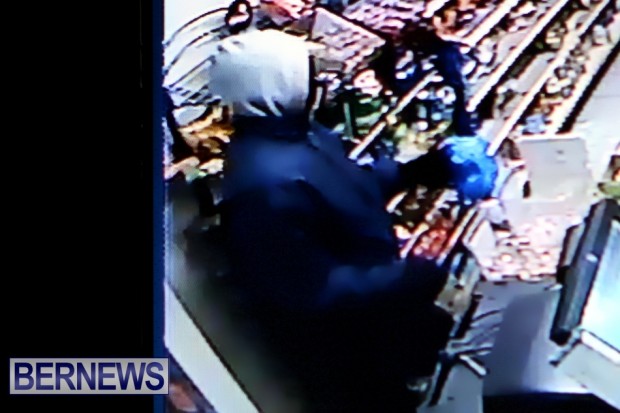 A police spokesperson said, "The investigation into the St. David's Variety store robbery that occurred around 9:30pm Wednesday, February 6th is ongoing. Detectives are pursuing all lines of inquiry, including analyzing CCTV footage, to bring the offender to justice.
"Investigators are continuing to appeal for anyone who may have seen any suspicious activity in the St. David's Road area around the time of this incident or anyone with any information to contact Sergeant B.T. Smith at the St. George's Criminal Investigation Unit directly on 247-1442 or the independent and confidential Crime Stoppers hotline on 800-8477. "
Prior releases of CCTV photos by the police include the double murder at Belvin's on Jan. 2013, the "machine gun" incident at Woody's in Aug. 2012, and the armed robbery at Serpentine Liquors in Mar. 2012.
Read More About