Members of the Australian and New Zealand community in Bermuda observed their annual day of remembrance for the Australian and New Zealand Army Corps [ANZAC] with a Sunrise Service at Fort Hamilton at 6.15am this morning, Monday, April 25th.
While this day originally commemorated dawn landings for a wartime campaign in Turkey in 1915, the day now acknowledges all ANZACs who served and died in all wars, conflicts, and peacekeeping operations and the contribution and suffering of all those who have served.
Australians and New Zealanders across the world meet at dawn each year for a remembrance service in their respective countries. Annually, numbers of Australians and New Zealanders go to the Gallipoli peninsula in Turkey and take part in a service remembrance at the actual site of the WW1 Gallipoli campaign.
This morning's Bermuda service was held at Fort Hamilton, and attended by Governor George Fergusson who read an Anzac Day message from New Zealand's Governor-General and spoke of his and his family's connection with New Zealand and the Anzac Corps.
Other messages to the diaspora of 'Aussies' and 'Kiwis' and read out at the service, were from the Prime Ministers of Australia and New Zealand and from Australia's Governor-General.
Governor Fergusson lead the wreath laying. He was followed by Irene Richter who laid a wreath for New Zealand; Grace Peterson laying a wreath for Australia; Carol Everson laying a wreath on behalf of the Bermuda Legion; and sisters Lily and Arabella Crofts who also laid a wreath for Australia.
The service was lead by Major the Rev'd Canon David Raths. After the wreath-laying, the last Post was sounded and a minutes silence observed. This was followed by Reveille and the three National Anthems of Bermuda, New Zealand, and Australia.
The closing verse was a reading of O Valiant Hearts by Tate Crofts, Australia..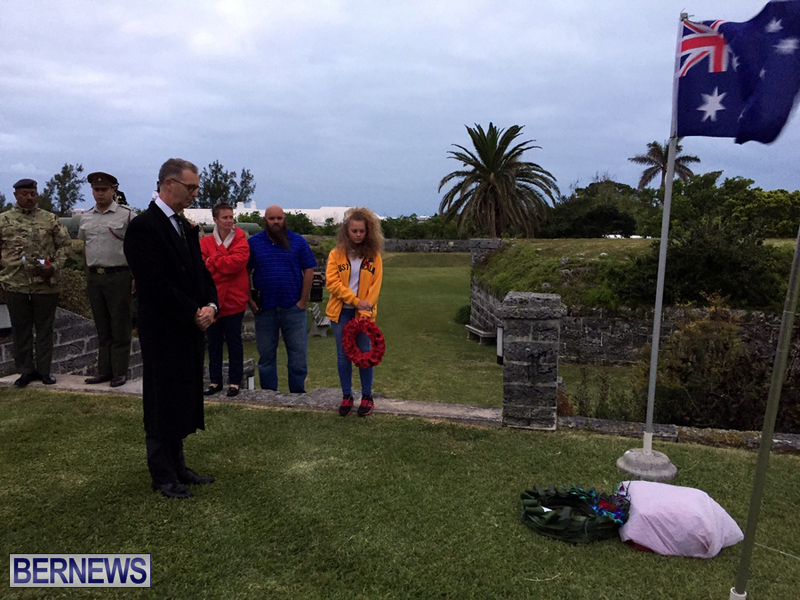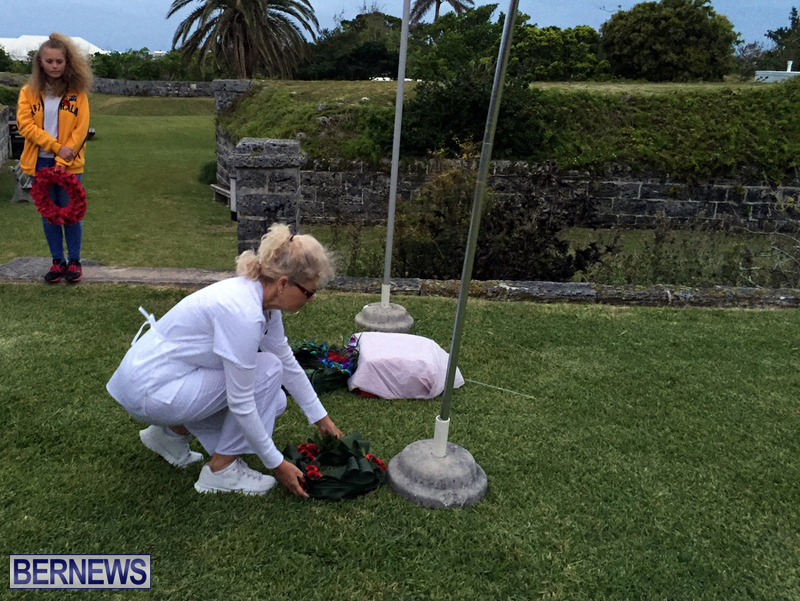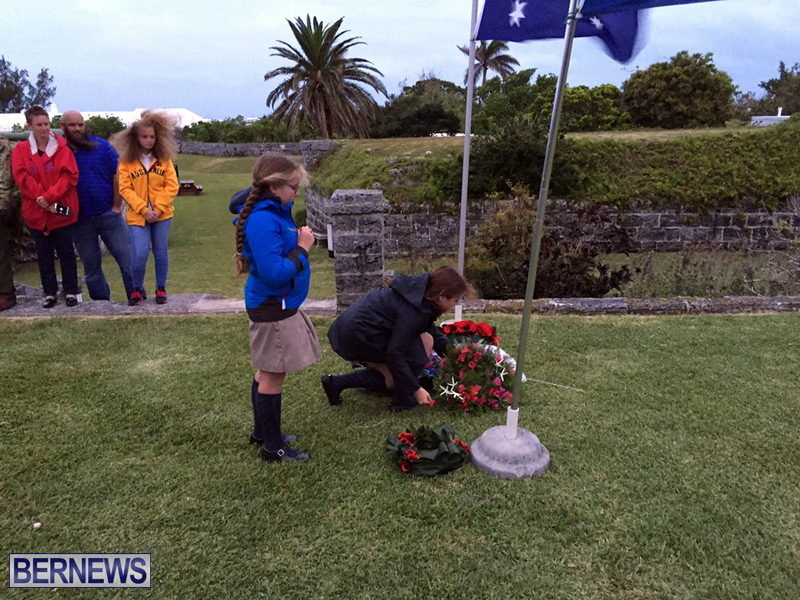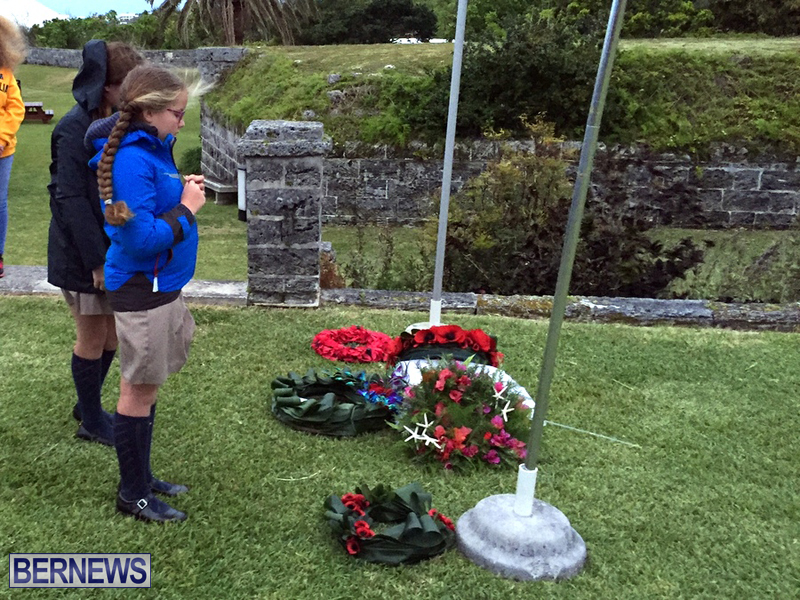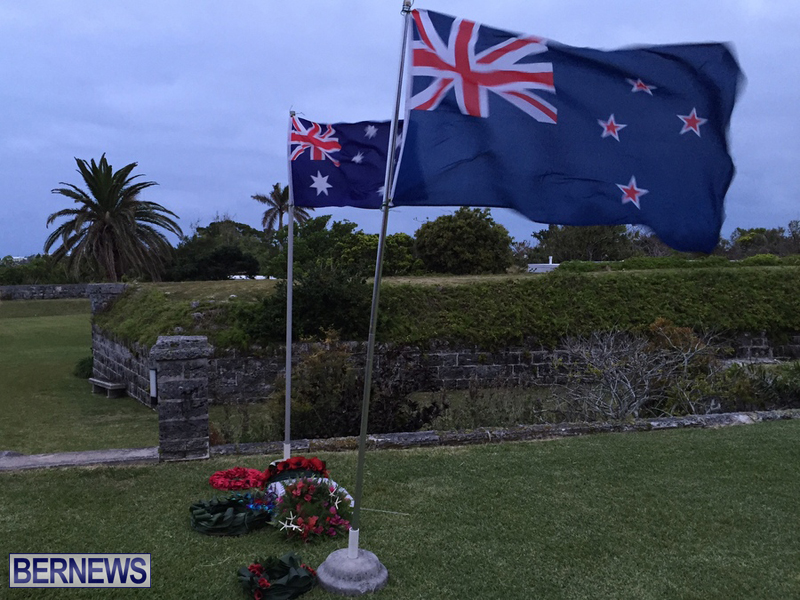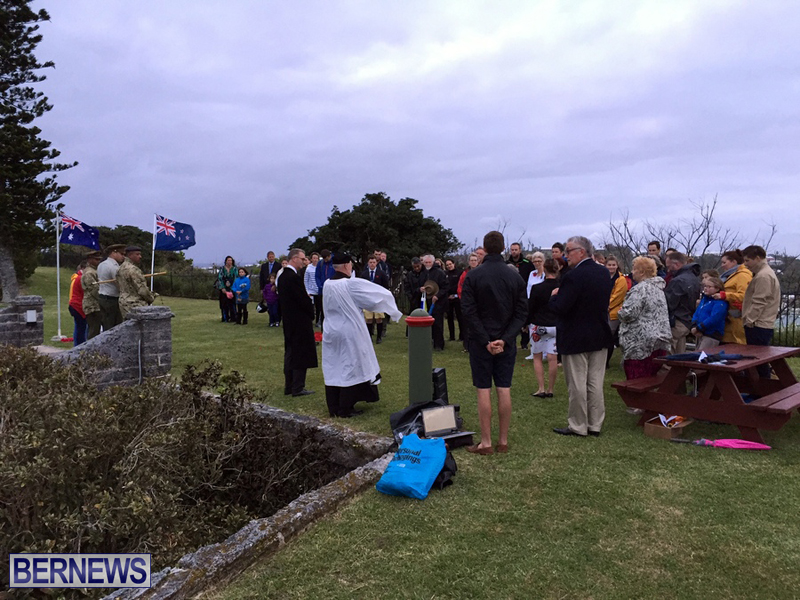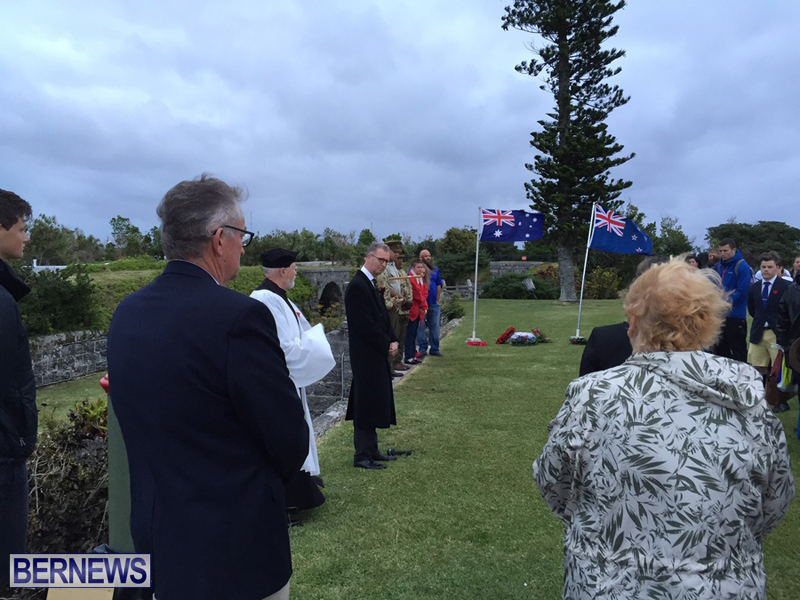 Read More About